After an introduction in the first week, the girls paced up and wasted no time in completing their tasks. Keeping ahead of schedule, the girls from Believed Beliefs found time to have fun amidst the work load! One of their favourite thing to do is to disturb their instructor, Mr Alvin, as they spend a lot of time together.
Teasing him and his camera. He often tests out his camera by taking random shots of them at work. During one of the visits, they were laughing about his choice of home-made drink! It was a healthy drink by the way, lots of celery, carrots, and all the vegetables you can think of to make a healthy drink. Apparently, they tried it and didn't like it!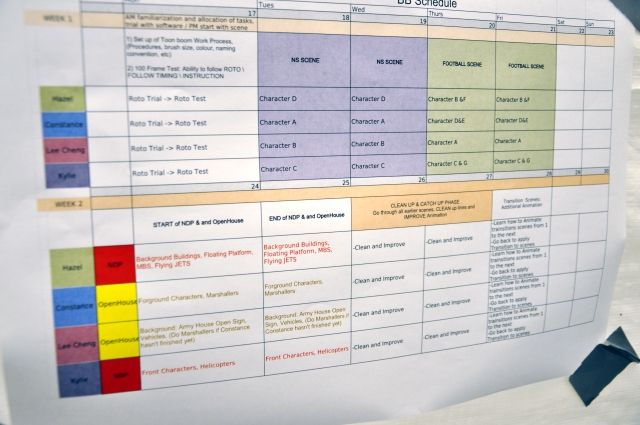 Mr Alvin guided them along the way and had drawn up a schedule for them to follow.
Lots of different scenes, different colours to follow. They were also colour-coded to mark out the different characters in the animation. That made the work a lot easier as they each split up the work!
Super heartened to see them putting in their best efforts. Every time I come over, they would be bending over the the screens and be furioiusly tracing away.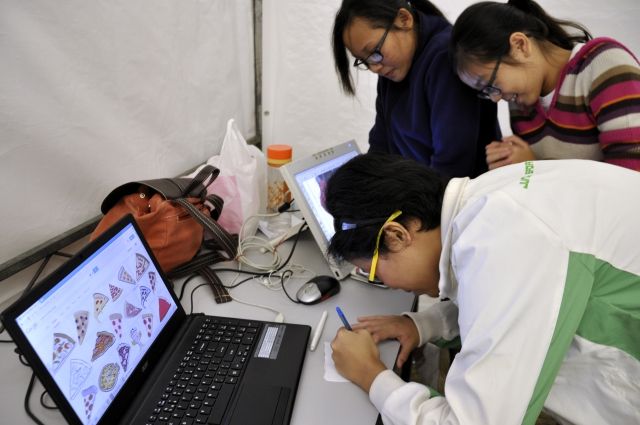 Drawing a slice of pizza to remind the instructor that they deserve some pizza! They were writing "O pizza P pizza"!
At the end of it all, I'm pretty sure it will be worth it! So much work has been done during the first and second week, so when it's time to have a break, I'm sure they would!
Do visit their facebook page and see their progress, they had been updating it regularly and sharing with everyone how their animation is coming along! Click
here
and 'like'
BelievedBeliefs
now! Don't forget to check out their instagram and twitter too! It is available right
here
.