During my final visit to the Believed Beliefs at the production site, the girls had done most of their work and were able to sit down with me, showing me the work that they had done so far. Watching their videos in fascination, I couldn't help but felt a sense of happiness for their achievement over the past 3 weeks!
Catching a movie together
It was heartwarming to know that it wasn't all about work but also having time for themselves to relax, laugh and chit chat.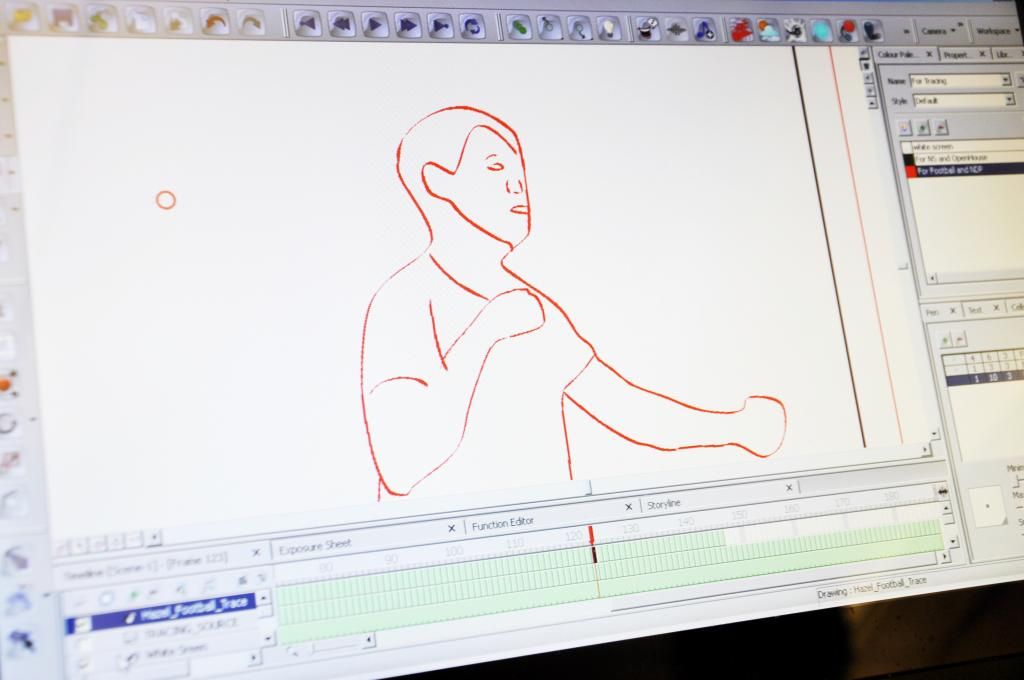 Many frames of tracing to be done, just like the one above. What are these characters doing in the video? Well, they act as different individuals that contributes to Singapore's society! Such as a SAF soldier, audiences at the NDP and so on.
Lee Cheng bending over and doing her share of work.
The girls were giggling and very jovial during my third visit, and I know that they are relaxed cause they are done with most of their work! That makes me really happy too because it allows us time to put some time into garnering support for their team through the social media channels.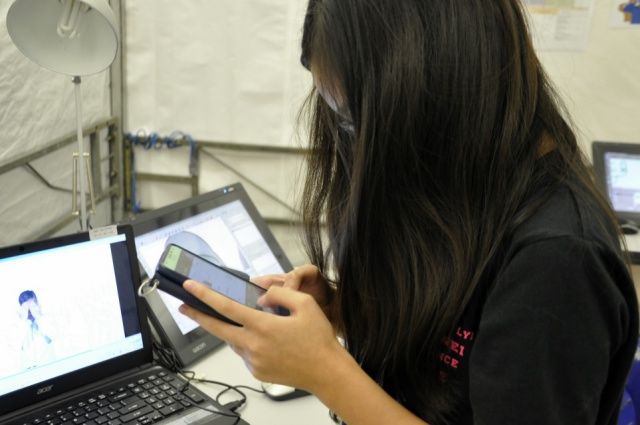 Constance checking out their twitter site.
Everyone is gathering around her while they tweet for support!
Heh, the girls are really cute!
Even though the production phase has ended, you can still show your support by liking their Facebook page and and following social media channels! Very soon, you will be be able to see lots of ways for yourself to win prizes during the voting phase! Hop on over to N.E.mation! facebook page and give them a thumbs up over
here
!