It's my first visit to the N.N.mation!9 production site after being invited to be an ambassador once again. I was quite excited to visit this team... I don't know if it's mere coincidence or fate, but I'm assigned to
AlphaCrescent
from Crescent Girls' School! Read about my introduction for them over
here
.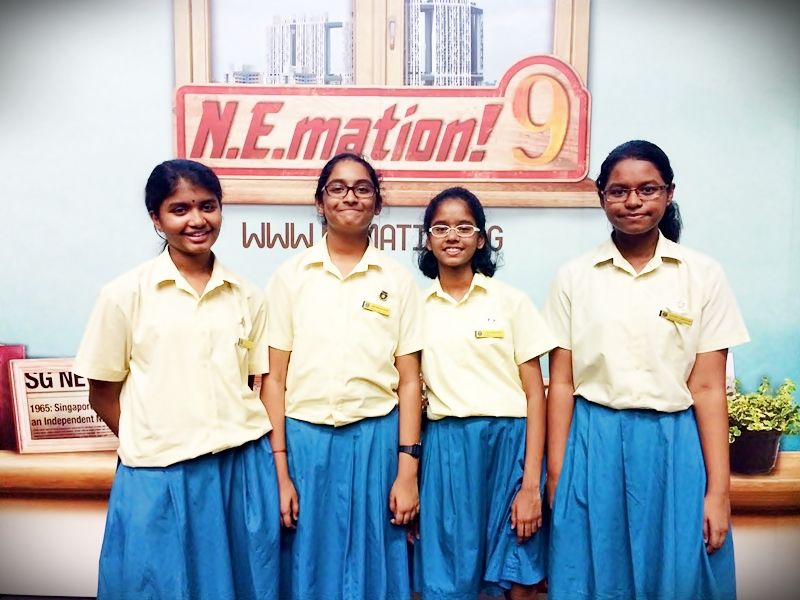 They were equally surprised to see me as well, and boy, am I really glad to be assigned to them!
All of them were very sweet during my stay with them, introducing me to the work that they have done and telling me about the obstacles they face. There so many to be done, so many modelling and paper-cutting.
AlphaCrescent is doing stop-motion digital animation with clay, and this is what they have done: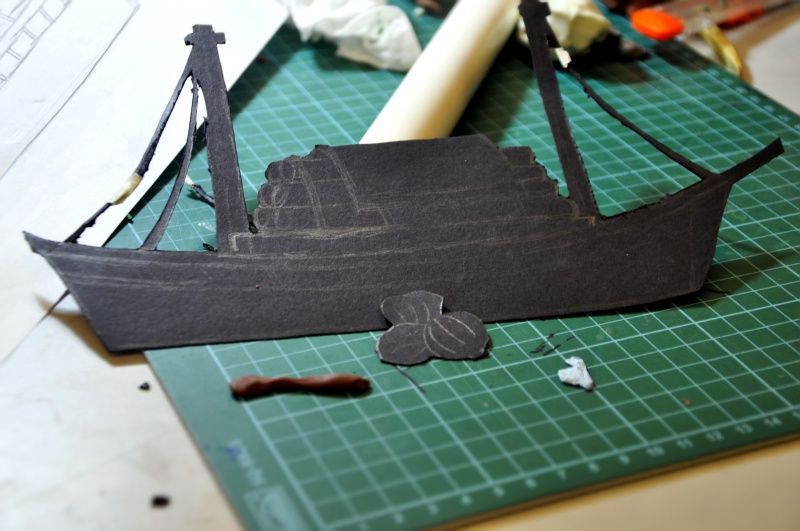 They first have drawings of what they want to model the clay on, so they drew on hard pieces of black cardboard. The 3 circles are coconuts, and of course the one behind would be an old boat from the olden days of Singapore.
Then they lay the clay on the drawings, using tools to help them refine the details. One of the obstacles they face is the clay hardening quickly as the room is very cold, they could not do anything other than to knead longer and produce more heat to soften the clay.
And more details.
And not forgetting to laugh, bond over the work that they are doing. Given the limited colours of clay provided, they would mix the colours together to achieve the desired colour. Lots of kneading required!
And these are the results!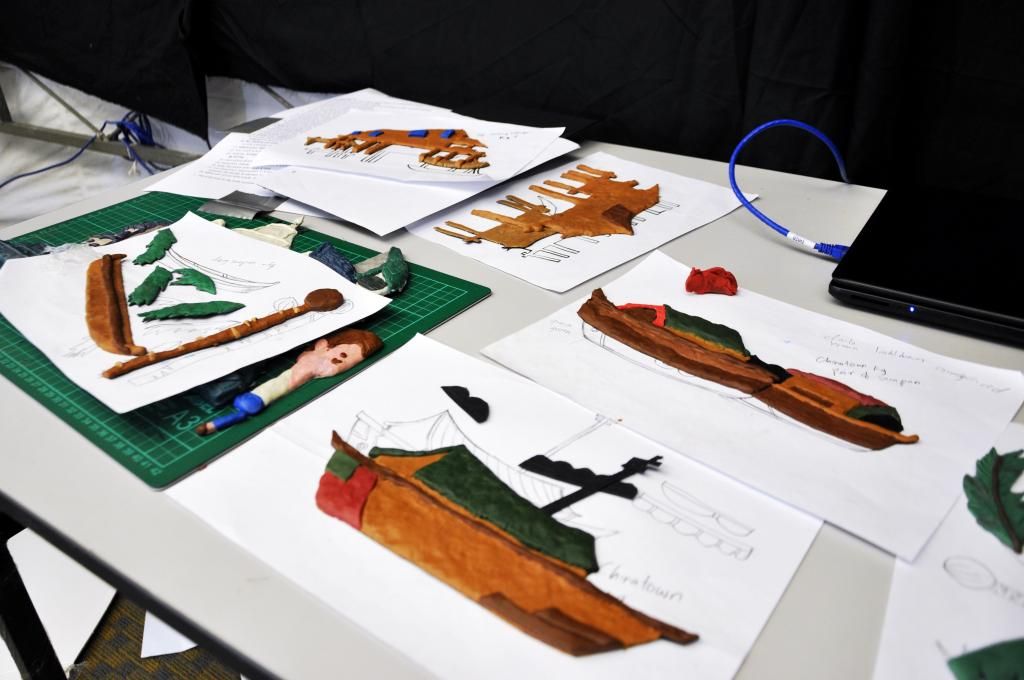 It's not completely done yet but the contrast is there,
the details are there. The details are unbelievable, I did not know that we can do such a marvellous work with clay! Wait, THEY did it! :) All of them were very grateful to their instructor Beverly.
"Don't forget to do your best while having fun! -JJKN59"
"Welcome to the Clay Factory, there are 4 minions at work."
And also with the support given by JJKN59 from Kent Ridge Secondary School. Even though it's a competition, everyone is like one big family, giving each other moral support and encouragements!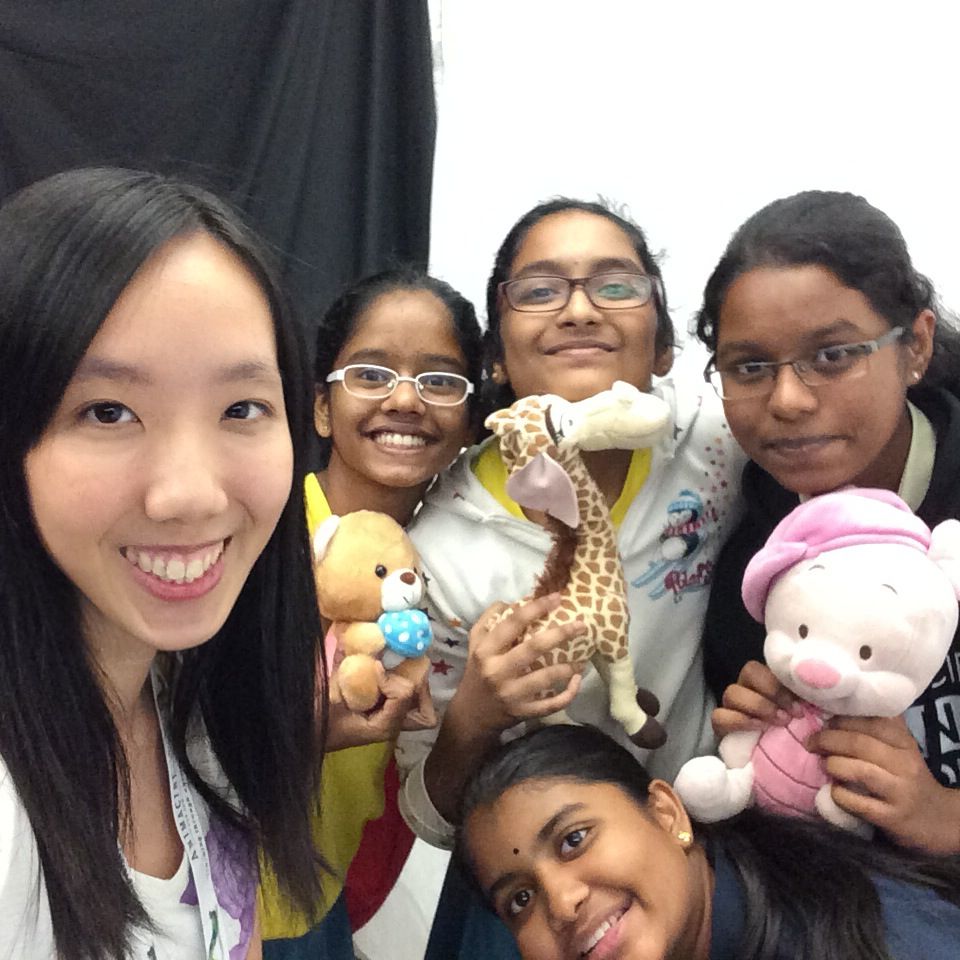 They know when to have fun and when it's time to play hard!
I really enjoyed my stay with Alphacrescent and I really look forward to seeing them again in the second week of the competition! Showing them your support is just a click away, do click
here
and 'like'
AlphaCrescent
now! AlphaCrescent's news feed on instagram and twitter is available right
here
.
Many thanks to James from N.E.mation!9 for helping to take the photos with me and the girls!