I'm back in the 9th edition of N.E.mation!9 as their ambassador once again! Super excited and proud to be one of the ambassadors because I really love seeing how the enthusiastic the students are.
This time round, there's a little special treat for the ambassadors. I got my ambassador batch on my first visit to NYP!
Took a selfie with them! There's Constance, Hazel, Lee Cheng and Kylie.
One of the two teams that I have is
Believed Beliefs
. They are from CHIJ St. Nicholas Girls' School, and really fun to be with!
When I came, they greeted me excited and pulled out chairs for a little chit-chat session. They gave me a little self-introduction about themselves but mainly interested to share more about their team members. Believed Beliefs was telling me that they were very inspired by their seniors
Delta-gaytors
(the team which I'm also the ambassador of!) in N.E.mation!8, hoping to be just like them!
I was surprised to see a Christmas tree in their tent, I thought it was part of their props but no! They brought it in for to hype up a little festive mood, for Christmas! What's a Christmas tree without presents right? All candies beneath the tree made me wanna munch them all!
All of them are working away so diligently that their instructor, Alvin have to remind them to take breaks in between! All of them does rotoscoping, using two screens at one time.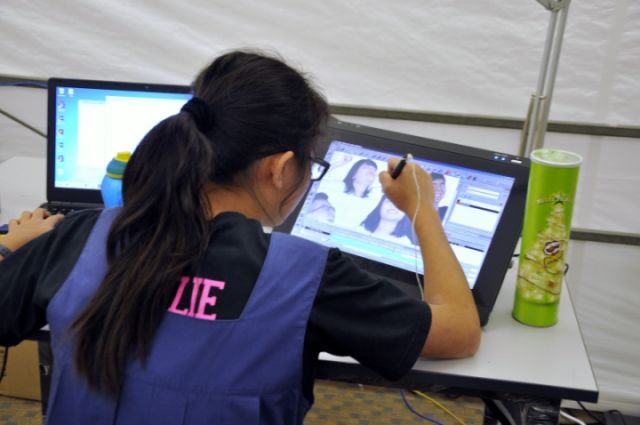 What does it mean? It means to trace the outline of the person on the screen, and each second takes about 8 tracings. When I look at their computers, all of them have about 8 minutes worth!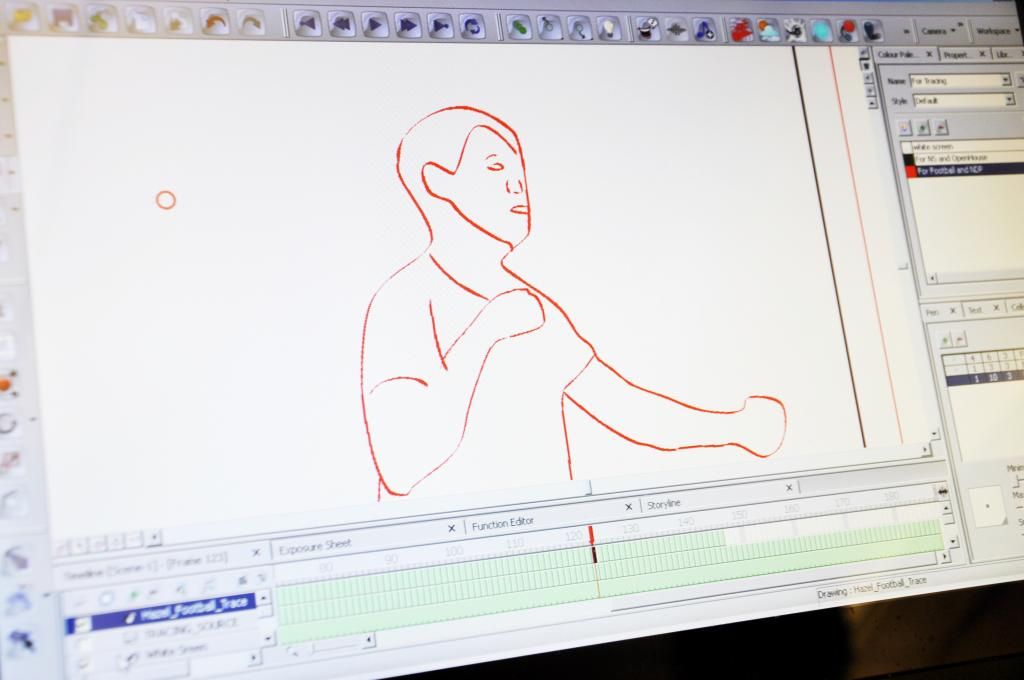 See that green column below? They click on it second by second, doing the tracing for every second. 60s x 8 frames x 8min, that's hundreds of frames to be done! Thankfully, they have each other's support and help out whenever needed.
Snorlax and teddy is there to support them, wearing a pair of oversized red shorts! While Snorlax sleeps, they are working very hard to keep ahead of schedule!
Seeing how hardworking Believed Beliefs are, and I wish they could take enough break and have fun! I'm quite excited to see them again in the second week of the competition! Do give them and myself a little support by clicking
here
and 'like'
BelievedBeliefs
now! Believed Belief's news feed on instagram and twitter is available right
here
.
Many thanks to James from N.E.mation!9 for helping to take the photos with me and the girls!