With the success of Chillax Café at Serangoon Gardens, "Towkay" DJ Darren Wee of 987FM went on to open his F&B restaurant at the new Parc Soverign Hotel. Babette, the name of the restaurant, was inspired by the 1980s Danish film ' Babette's Feast'.
Determined to come up with something that is affordable and delicious, a French-Japanese cuisine was created.
Honey Yuzu Ice Blended [7] to quench my thirst. It was a hot day to begin with!
Not quite your usual plain salad. This octopus salad includes grilled octopus, a good variety of vegetables and their own Babette sauce, all in one bowl. Quite a tasty start to a good meal!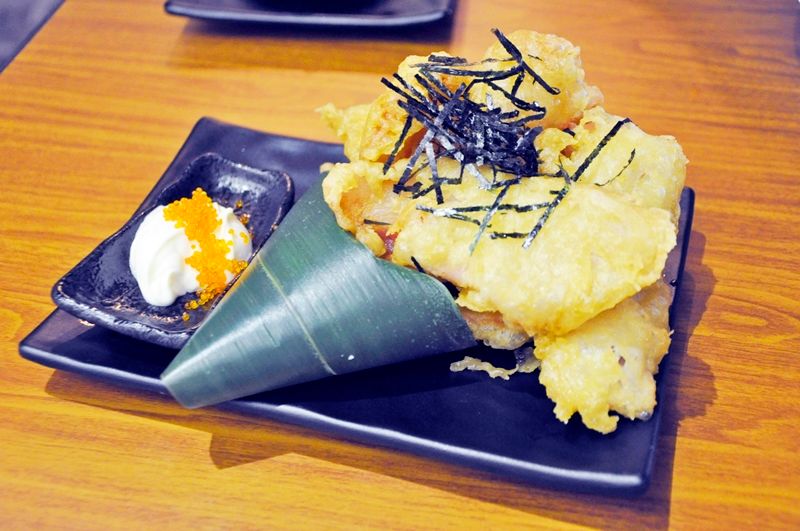 Bacon Tempura with yuzu mayo [10]
This is one that caught my eye while Darren was walking me through their menu. Crispy bacon with a coat of light and fluffy crust, it's good to order this with a beer! It's so delicious that I can't even describe it with words, other than to try it yourself!
Steak & Foie Gras Donburi [28]
As someone who doesn't eat beef very often, this marbled cut steak is the best that I have ever tasted in my entire life. Cooked to medium-rare, the steak is flavorful and tender. Every bite of it with a spoonful of Japanese short-grain rice and a bit of creamy pan-seared foie gras tastes heavenly.
Duck Confit Donburi [28]
Duck confit is a specialty of France and whipping it up with Japanese rice, every bite is so tender melting that it falls of the bone altogether. The in-house Babette sauce is drizzled all over and served together with pickles that gives you a whole spectrum of taste, a piece of heaven in one bowl!
Matcha lava cake [12]
I don't think any girls would say no to desserts, really. This Matcha Lava cake is really a must-have dessert after a good meal. A perfect fusion of the east-west cuisine, the green tea infuse cake comes together with vanilla ice cream and azuki red beans. White chocolate fondant was used, which makes this lava cake
THE
lava cake. Betcha can see now why it's a must-have when you come and visit the restaurant!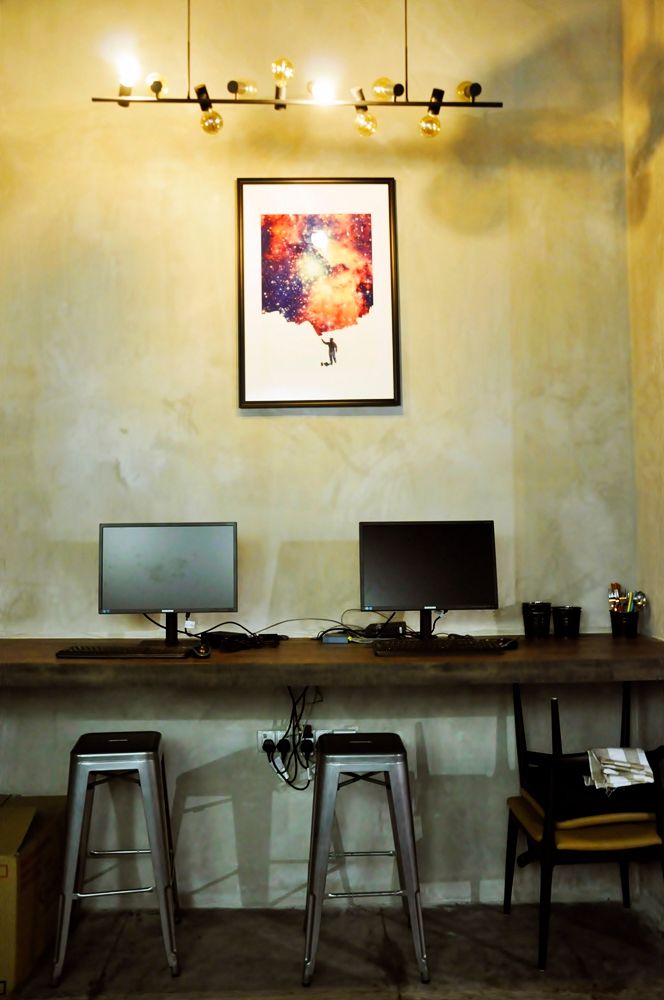 They have a very cosy setting that I really like, a great place to hold parties and all the better with the awesome food they have!
Thanks for the invitation Darren! If you're lucky to spot him while dining there, do say hi!
Babette Restaurant & Bar
Babette Facebook
165 Tyrwhitt Road, #01-03, Parc Sovereign Hotel, Singapore 207569
(5-10 min walk from Lavender MRT, near Chye Seng Huat)
Tel: +65 6341 7727
Opening Hours: 11am – 11pm