About two weeks back, I was invited to Mcdonald's #UnWrapTheFun launch party. You might have guessed it, it is being launched already and known as the Mcdonald's McWrap.
The idea was to have a healthy 500-calorie meal at Mcdonald's, which is pretty cool as many had claim to be impossible from a fastfood restaurant. The proposed 500 calories meal was a combination of the newly launched McWrap with a corn cup and Coke Zero, all this at 501 calories. There is no doubt to the freshness of the ingredients and with a mere few words, your McWrap is ready within minutes.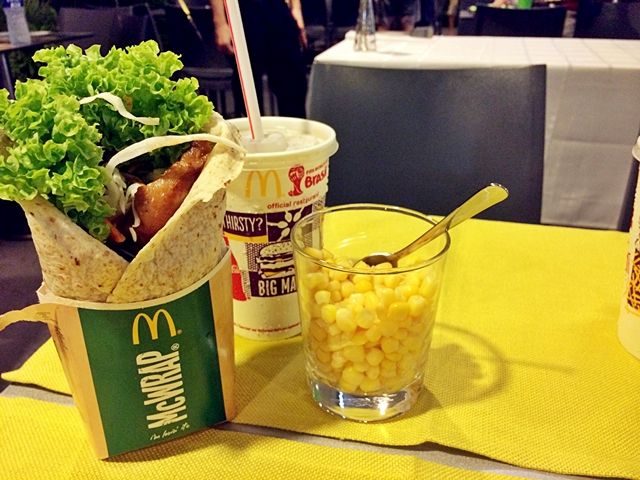 The McWrap is a 10-inch, white-flour tortilla wrapped around 3 pieces of chicken (grilled or "crispy"), lettuce, shredded red and white cabbage, sliced carrots, tomatoes, and McDonald's special chargrilled sauce or creamy mayonnaise. The grilled chicken promised to be equally tasty despite the skin removal. With an easy-to-go packaging, the meal is pretty fuss-free if you ask me.
Remember to have a healthy meal, McWrap is in stores on 14th August 2014! In the mean time,I shall have my very own McWrap!
Chewing halfway when I took this photo,hehe!