Looking for a new career? Want to be in an environment where you get to smell or even savor delicious food? Look no more, Domino's Pizza is now offering career opportunities for people who are interested to embark on a new career that's both rewarding and fulfilling!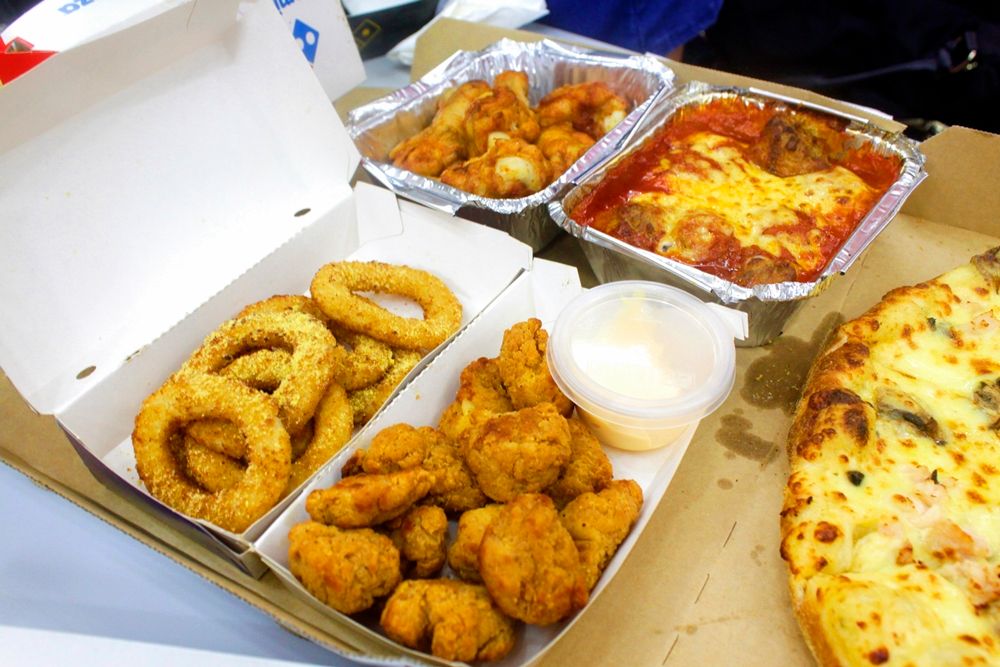 All this delicious food is promised with a 30min delivery time, with many thanks to the staff who made it possible with the most time-efficient methods!
Domino's Pizza has many employees benefits such as 13th month bonus, medical benefits and employee insurance, flexibility in arranging working hours, attendance and punctuality incentives, and the prospect of further career advancements with Domino's as well as referral incentives. They have a few job openings now, such as Delivery Experts, Pizza Chefs and Management. To further motivate their staff, they have this 'Rolex Challenge' where a specially customized Domino's Rolex watch will be given to the manager of the store or US2,000! This is given when the store is able to hit the sales target for 4 weeks as well as outstanding performance through evaluation reports.
An exclusive kitchen tour was given and we were able to see how fast they were in making the pizzas. Each and everyone of them is very dedicated in their task, I can imagine how fun it must be to work with such enthusiastic people.
On top of that,we get to make our own pizza! Which was quite fun cause we get to choose our own ingredients.
And......
Here's my pizza! I can't take any photos in the kitchen so here's the end result :)
For more information,do visit
domino's website
/