Last week,it was my first time going to Newton Food Centre to try out some food. I have heard about how popular the place is but never had a chance to try out the food they have. This visit to try out some pork dishes over there could possibly be one of the best that I have ever tasted in my entire life.
Newton Roast @ #01-51 Newton Food Centre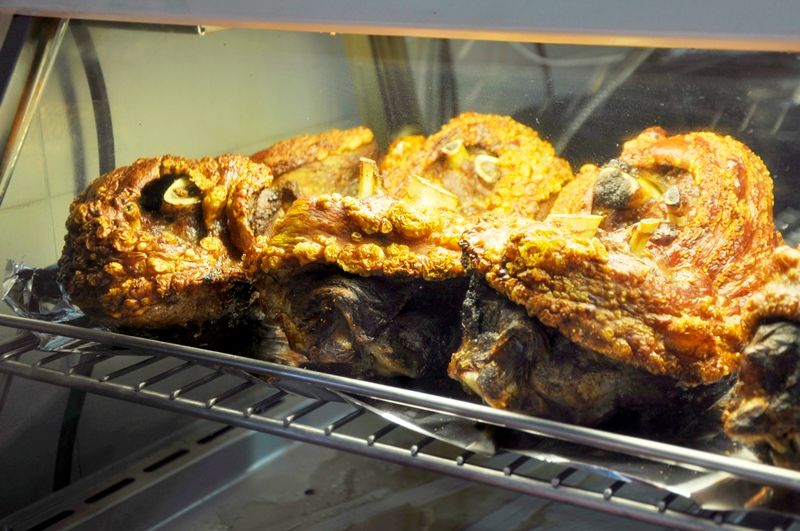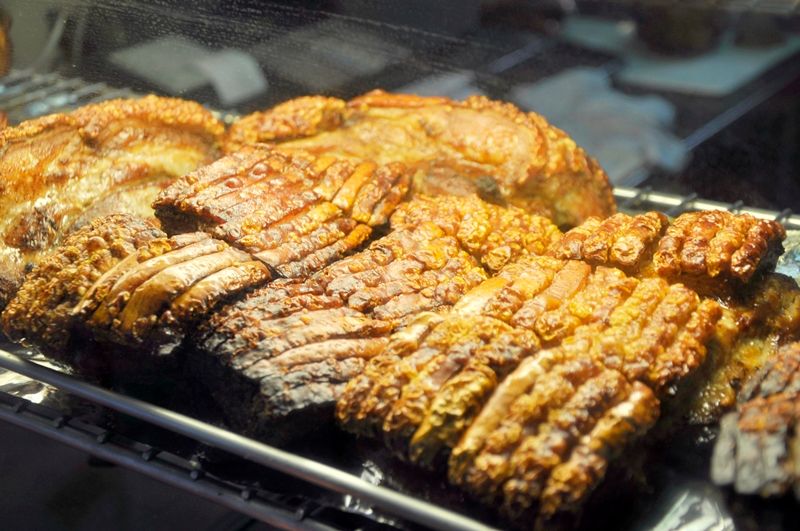 Their pork knuckles and roast pork belly are freshly baked daily. It takes a lot of control,trial & error to get the right skin texture before such goodness could be produced.
Pork knuckles aka Schweinshaxe(S$39.90) is actually a new addition to what they were previously selling. I love how crispy the skin is,not too tough and the insides are so tender that it simply melts in your mouth.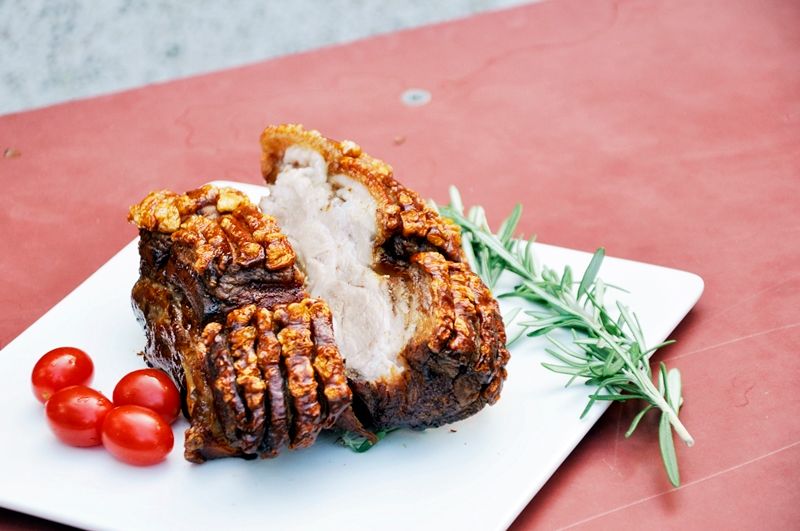 Six Pack Belly (S$33.90) is one that's more 'Asian' in appearance as compared to the pork knuckles.Spices and herbs has been rubbed on thoroughly before sending it into the oven for a good roasting. This may be more familiar to us but it is not your typical chicken rice shop char siew. That was my first initial thought until I sink my teeth into it. Juices overflow and tenderness approved! YUMS!
And you know what's good about Newton Roast? They accept orders online so that you can place your order before heading down to collect your pork roast! This way,you won't have too long for your pork roast. There's no problem with walk-ins but you might have to wait for them to get it done on the spot. Preparation saves time!
There's no denying to my love for pork,the cackling of roasted pork skin in my mouth is simply pleasing to the ear. You can get them cheaper by going there to pick up some loose meat for $8 or $15!
Place your order right
here
!