Been so long since I last blogged about my trip to Korea back in December! I must quickly blog finish my travelogue within this two weeks! So then,there's Day 4 in Seoul where we all met up and go for Korean lunch and BBQ dinner.
Arriving at Hongdae,we walked around in search for a nice place to have lunch. We wanted to try Ginseng Chicken soup but it was too cold to hunt for it,plus there wasn't any restaurant in sight that sells it. We quickly turned into a small lane with a couple of small little restaurants for food.
FOOD! GLORIOUS FOOD! I was famished,and I love spicy food. Nice Korean spicy food in the cold weather.
Our cute Japanese girls with us for lunch. Can you believe that they are only 18 and 19? Like,wow! They look damn mature and it's so cool to be travelling alone at their age.
Shopping time. Knitwears,knitwears and more knitwears.
What do you think? It's winter. But there's a good fashion sense among the Koreans and good quality fabric,it's just too bad that they can't be worn in Singapore.
Oh blast summer!
There's always room for desserts! Let's go to the Hello Kitty Cafe at Hongdae,it's what we are here for.
WHOOPEEEEEE! Kawaii! 귀엽다!
Merchandise sold at Hello Kitty Cafe. Reasonable price,but I didn't buy another one of those Hello Kitty mug home cause my mom is gonna scold me for that! :(
Pink,pink,everywhere also pink lor!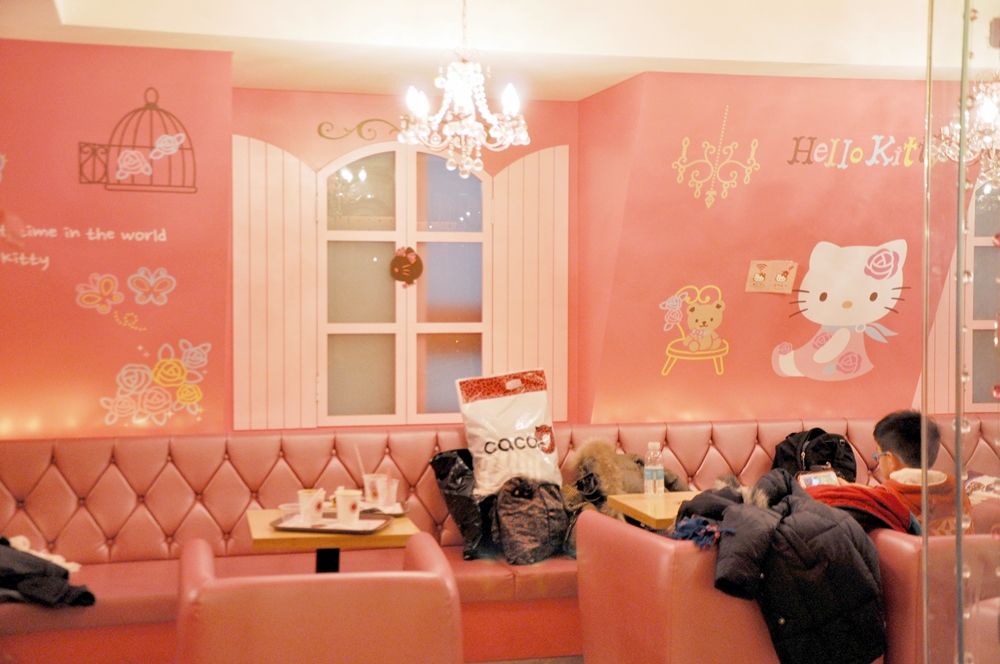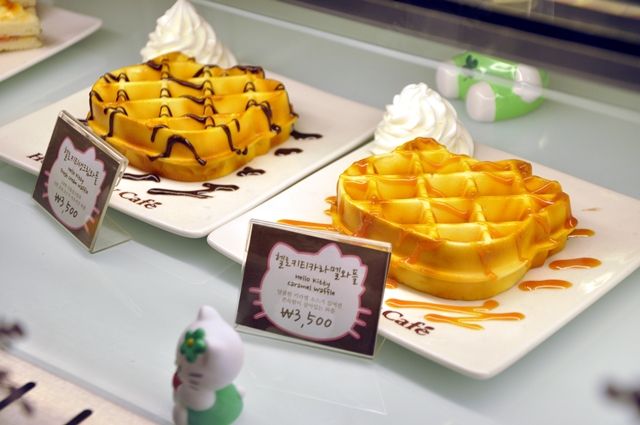 Looks yummy! W3,500 is about S$4.20. I have learned to read the prices easier by removing the zeroes on the price,I think won is the same or very similar to USD without the zeroes. Some shops don't even put the zeroes behind. So.. This helps a lot in identify the price,and this is about $3.50 USD.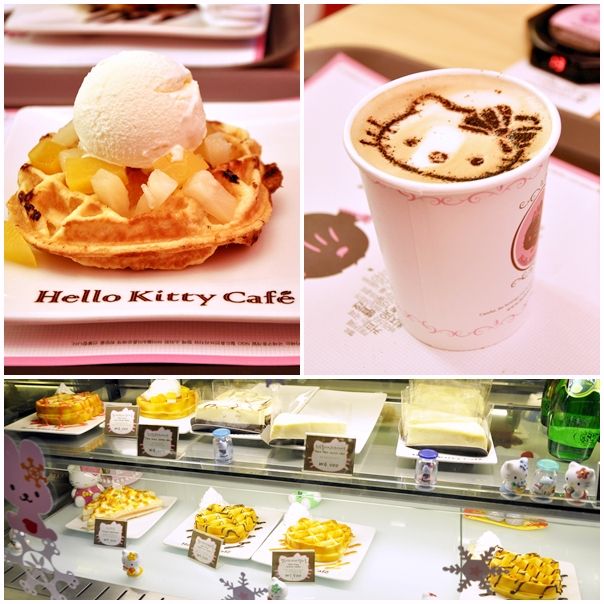 Super cute that I can't bear to eat them at all! It's not superb,but not bad either. Definitely tastes good in winter for sure! :D I can't stop complaining about how cold it is outside and we constantly go into shops that we have no intention of buying clothes from,just to escape from the cold!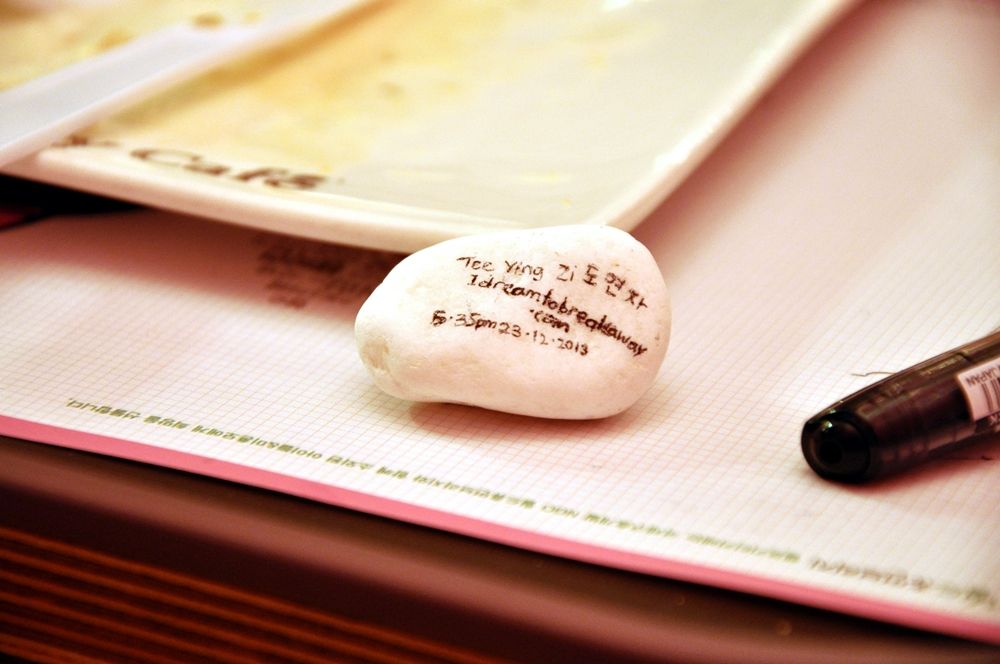 Left my name behind. When I see readers from Korea on my stats,I'd like to think that they saw the stone!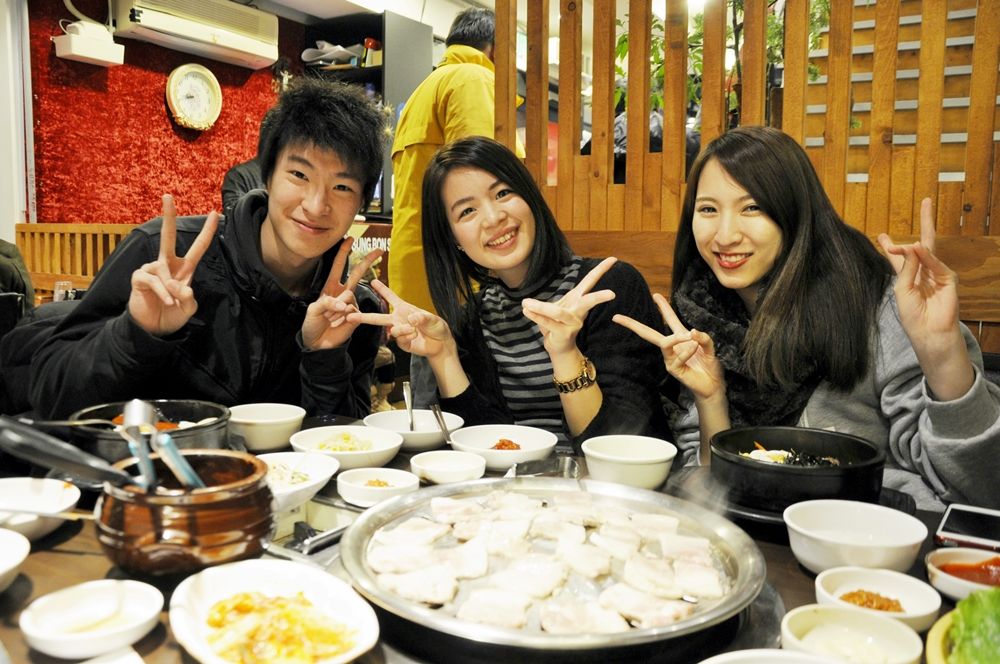 Met Jacky's friend that evening. He's an exchange student from NUS! What a coincidence,when we talk in Singlish,the rest couldn't really understand us. LOL!
Our BBQ dinner. I can't tell you how much I am in love with Korean BBQ. Super delicious! I love the crunchiness of the veggies,minus the garlic,but with kimchi and some bean sauce. Gosh,it's mouthwatering-ly delicious!