Sponsored Advertorial
In order to maintain my skin condition or even improve it, I often keep a lookout and retain suitable products for my skin type. Having very few pimples and occasional breakouts during period, I am really thankful to enjoy an acne-free skin for the rest of the month.
Embarking on a 5-day challenge on to test the effectiveness of the products proudly sponsored by Benzac,I'm super eager to test it out and maintain a good skin texture! Benzac is a skincare range launched by Galderma,they specifically target adults and youths acne problems,ranging from the mild to moderate conditions.
Benzac Facial Scrub
, 60ml, SGD 10.90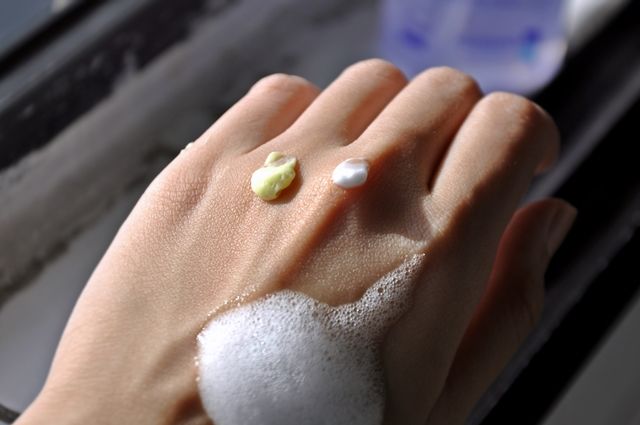 The yellow spot is the
Benzac facial scrub
. It gently cleanses your skin and exfoliates with microbeads,cleaning out dead skin. It says scrub,but you best not rub too hard on your face! Do it gently and you will see the results after a week. The white dot is what I'm about to show you below.
It is
Benzac Gel
,a spot treatment and should only be applied to affected areas. It is recommended that you wash and dry your hands before applying the gel.
HOW DO YOU USE IT
Firstly, wet the affected area. Gently rub on Benzac Daily Liquid Cleanser or Daily Foam Cleanser based on your skin type, work into a lather and leave in contact with skin for 30 seconds. Rinse thoroughly and pat dry.
During the first few weeks of treatment a sudden increase in peeling may occur. This is not harmful and will normally subside within a day or two.
Use a moisturizer after wash.
Personally,I feel that this has a slower reaction but it feels just right for my face. It doesn't have that stingy feeling and is milder,gentler as compared to other pimple gel that I have tried before. There are different percentage if you want a stronger reaction,but I would say go for the least first to try out. It is available in 3 strengths for topical application:
* Benzac AC Gel 2.5%, Mild Strength, 60g, SGD 16.50
* Benzac AC Gel 5%, Moderate Strength, 60g, SGD 17.50
* Benzac AC Gel 10%, High Strength, 60g, SGD 18.50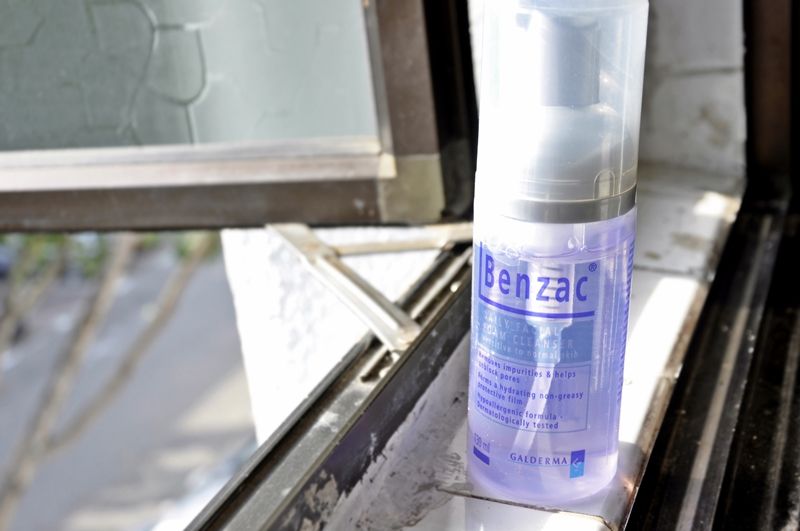 Benzac Daily Facial Foam Cleanser,
Normal to Sensitive skin
, 130ml, SGD 10.90
Benzac Daily Facial Foam Cleanser,
Oily to Combination skin
, 130ml, SGD 14.90
I really love the foam cleanser best. It feels cleaner and maximizes the amount inside a bottle. Don't over-cleanse your skin by washing your face every few hours. Instead,you should aim to clean your face with something that is suitable and doesn't cause redness or inflammation. At the end of 5 days,I feel that it's not as effective for me as other bloggers. It would probably suit others more,especially the results of the gel takes slower. My pimples are definitely less reddish after application,it takes a few days for it to fully go away.
Suitable for all skin type,Benzac's full range of products are available in all Guardian and Unity stores. For further information on the Benzac® range, please visit
Benzac FB
and
BenzacSG