With its first show at Marina Bay Sands MasterCard Theatres on 17th December 2013,
Notre Dame de Paris
will be showing till 11th January,2014.
Notre Dame de Paris
is classic novel by Victor Hugo that was first played as a musical in 1998,then staged in 20 countries for more than 4,000 times. The original musical was performed in French back in 2006 when it first arrived here in Singapore. But this time round,it has been translated to English and in other countries, Russian and Korean. Despite the translation,the essence of the music was not lost.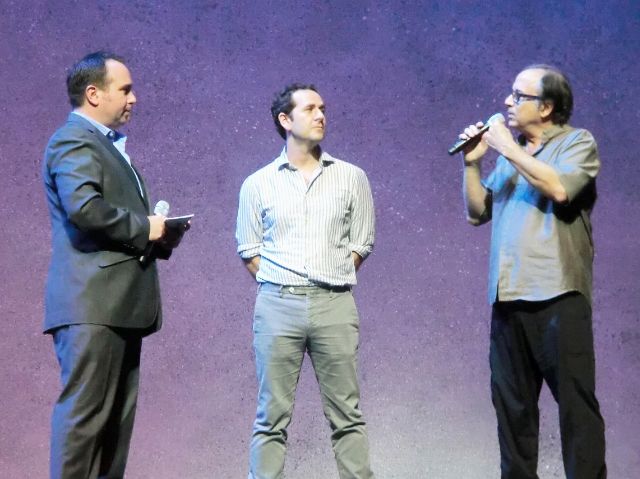 Director Gilles Maheu said: "We're very pleased now to bring the English version, because also I think that Singaporeans are more at ease in English, so it's the first time we're doing it in English in Singapore. We've done it in London, in Russia, in Italy, in Japan, in many other countries."
Notre Dame de Paris is a show tells the story of a hunchback's love for a gypsy woman, with gothic melodrama displays of acrobatic moves. The spectacular moves were well-choreographed under the avant-garde directorship of Gilles Maheu from Cirque du Soleil. 24 skilled dancers and acrobats move with such an athlete gait to the upbeat music,bringing the story very much alive and energetic.
Catch the performance between
17 December 2013 to 11 January 2014
!
Showtime:
Monday
: 8pm (30 December 2013 only)
Tuesday - Friday
: 8:00pm
Saturday & Sunday
: 2:00pm & 8:00pm
There will be no performance on 1 & 7 January 2014
Tickets from $55 to $175
MasterCard Theatres - Grand Theatre, Marina Bay Sands
To book, call 6688 8826, visit the Marina Bay Sands Box Offices or surf to
www.MarinaBaySands.com/Ticketing
or
www.BASEentertainmentasia.com
.