At the N.E.mation!8 wrap-up party,the games began soon after dinner. A huge circle was formed and instructors joined in with their teams.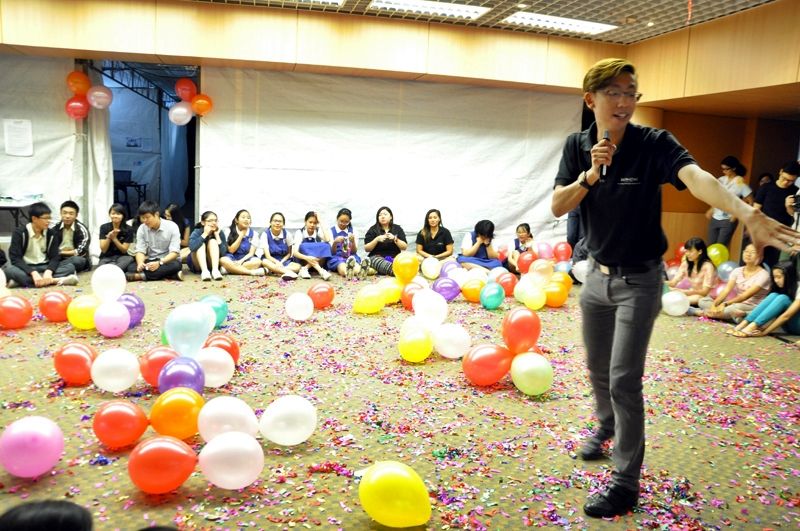 Making room for everyone to sit in comfortably and everyone is ready to start. There was a warm-up game called
Jumping frogs
so that everyone get a gist of playing games with such a huge group!
Everyone is ready for the next game called
Hello Henry
. The instructors did a demo in the center and this time,there is a punishment which wasn't revealed until someone made the first boo-boo.
And Denise from my team Delta-gaytors is the first to go down! She receives a dot of tooth paste on her nose as a form of punishment. From then on,instead of being addressed as Henry like everyone else in the game,she is called One Dot. This tests everyone reaction time and after awhile,you will realize that it gives no room to think whether to call the person One Dot or Henry!
Getting saboed by everyone. Each time you make a mistake,the number of dots of tooth paste you receive increases. I think the maximum in the room was Four Dots.
The green screen area previously used for animation has been transformed to make way for some dance competition.
The first round between instructor and a student.
Dance central! It's my favourite wii game,used to play it all the time but not in a long while. Initially everyone was getting it wrong cause we all weren't used to it but soon after,everyone is dancing like a pro!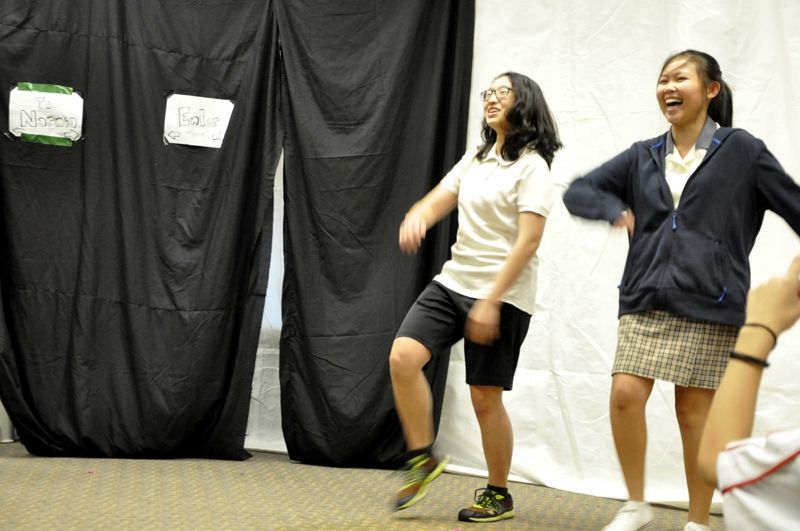 They both can dance really well! I didn't know that Beatrice got hidden talent,she later revealed that she used to dance hip hop in school.
James and Genghui here,doing up the Band of rock or something for the kids to play. While everyone was jamming or dancing after the dance competition,I went to take pictures with my two teams and their instructors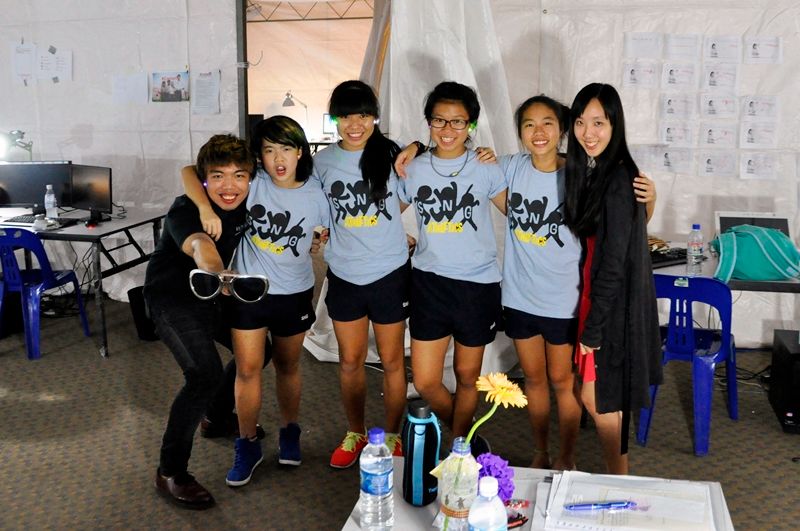 Team Delta-gaytors. Such a fun bunch of girls to be with! Check out their video below:
Team Diary Products. No no,let's do it a little more fun,less stiff!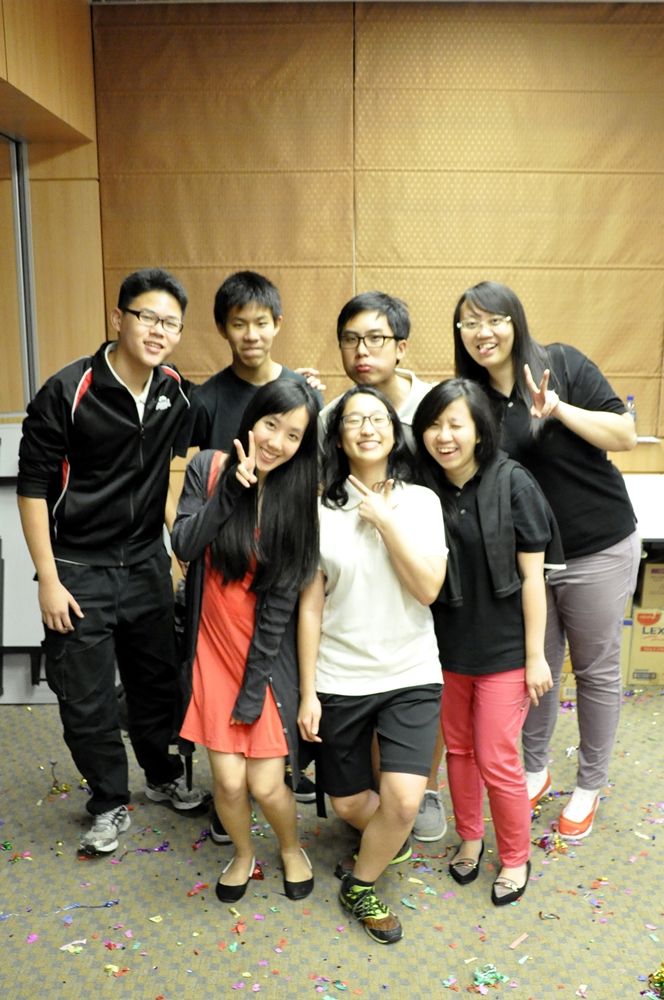 Wheeeeee! Love them loads and I think I'm gonna miss them a lot! It's a good thing that this won't be my last time seeing them. Again,I shall rally some support for both my teams. Do visit
nemation 8
for more information and vote for my two teams! Here is
Dairy Product
's FB page! And
Delta-gaytor
's FB page!
Last but not least,the wrap-up party ends with everyone helping to clean up. No one can leave with the mess we all made together okay!
Annnnnnnnnnnnnnnnd CUT! We can officially say that it's a wrap now! ^_^