And it's a wrap! N.E.mation!8 competition had finally come to an end and most of the teams are done with their filming. Just putting the pieces together and it's ready to be show to the world! But that aside,it's time to wrap things up with a bang!
Confetti flutters and sparkling juices pop with foam overflowing cups...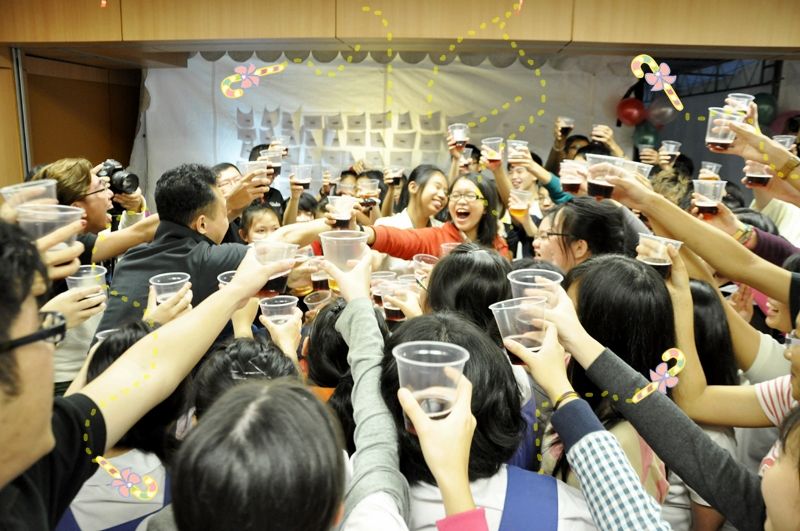 Everyone goes "
YAAAAAAAAAAAAAAAAAAAAAAAAAAAAAMSENG!
"
3 toasts for the everyone in the house!
Last but not least is the instructors themselves,showing them what a real 'yamseng' looks like. If only you can hear how loud they are shouting but you can definitely see veins popping out of their neck!
Team Dairy Products! I really love this team because they are sooooo friendly and made me feel very welcomed during these 3 weeks' visits. Because they already finished their drinks,I made them each hold a bottle. Hahahaha! Cheers guys! Stay till the end of the post,you will see someone with a talent. Hehe!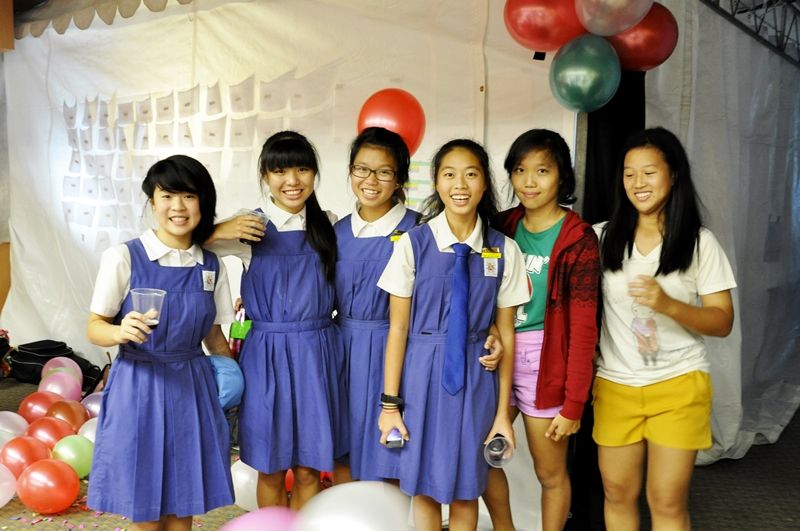 Team Delta-gaytors. The very active team that I think I am going to miss sorely. I love their enthusiasm and despite being playful,they are able to get their work done. Their friends also showed some support by coming down for the wrap up party. How sweet!!!
After the toast,it's food and games. While everyone congratulate each other on their hard work throughout the past three weeks,the instructors quickly got busy preparing the game stations for the fun later. I promise you it's going to be fun! Wanna know more? Wait for my next post!