This is the 2nd week and I am here once again to visit my kids at Nanyang polytechnic! I was curious to see what have they got for me to see this time round and I must say,they have made a good progress since I last saw them.
Instructors giving them tips on the short clip of animation that they have done. They have the pictures all editing and the photos printed out to start the stop-motion. Based on the video below,they will construct something similar.
I thought this concept was rather interesting and it is the first time I am seeing it! They had an outline with their storyboard already,and what's left is to print out the edited photos. You must be thinking that there are a lot of photos to be printed out isn't it?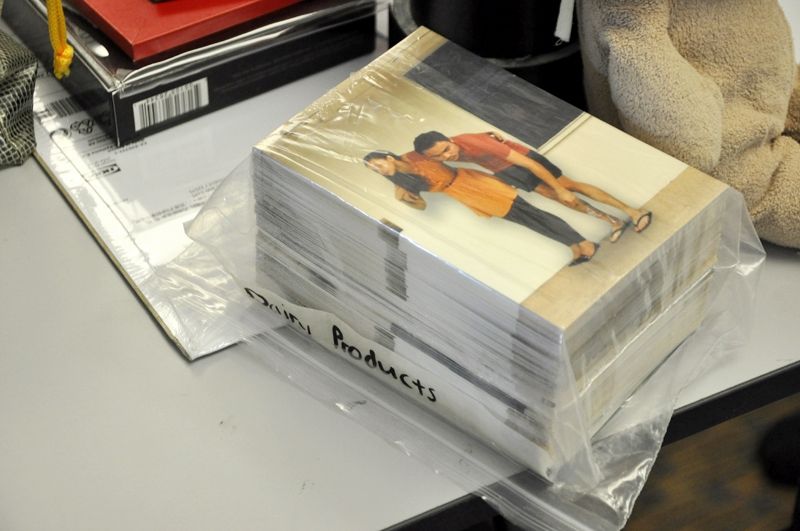 Indeed,there is a lot to be printed out! One thick stack over here and it only comprise of the 10-15 seconds of the video?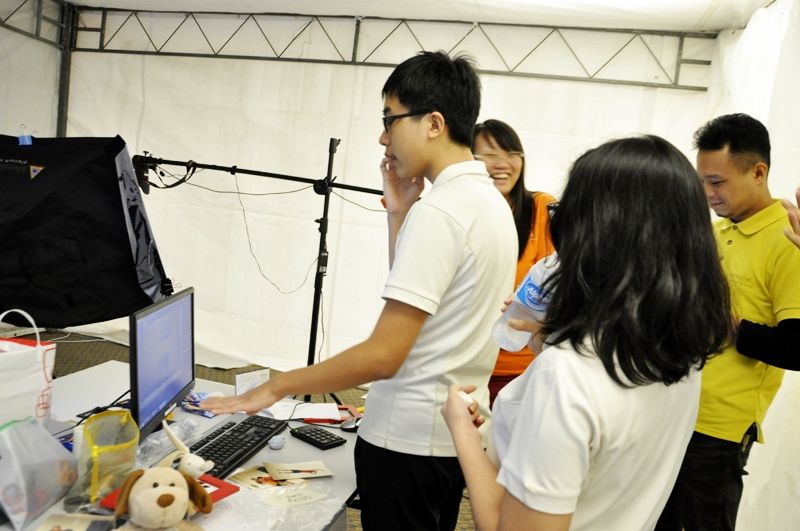 "Huh? How should this part be down?"
-Caleb.
"Ohhh! I get it now!"
He said that after awhile. Haha! And everyone laughed because they already understand what has to be changed. Poor Caleb,he is on a different frequency with everyone else!
One of them drew a team portrait and I thought that was rather sweet and motivating at the same time! See,I told you this team is very down-to-earth and warm! I love how they enthusiastically engage with the project,working hand in hand and helping each other out there. Caleb,don't be angry! =P
As it rained heavily that evening,I did not leave and manage to catch the debrief along with the other teams.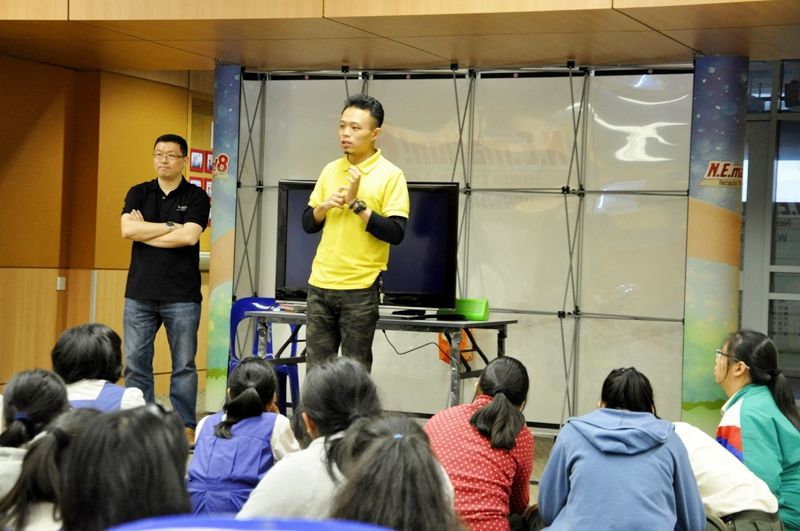 Here's the instructor whom reminded them time and again to stay focus and keep up with the schedule. As secondary school kids,many of them can get distracted easily and fall behind schedule. "It's mid-week of the second week and it's quite easy to lose focus,"he says. With the best interest at heart for these young animators,he gave them some tips on getting back on track,such as achieving realistic goals and cutting down on long tea break.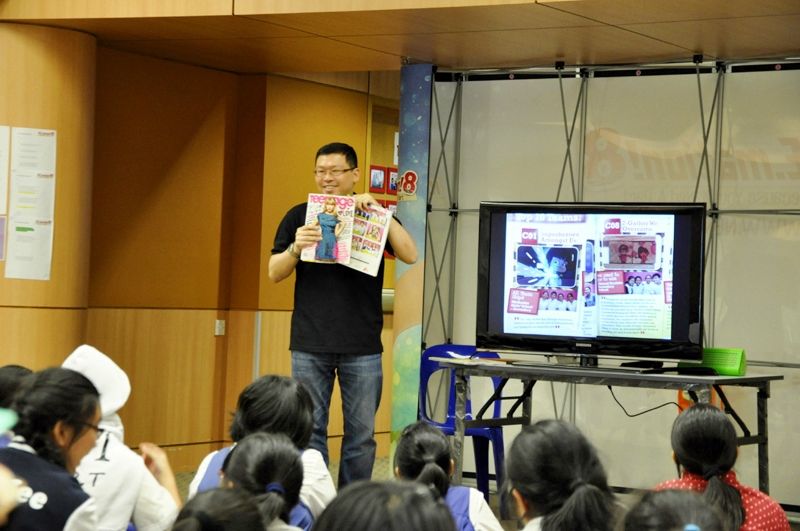 Here's James telling them about their chance to appear on magazine. On Teenage magazine! How exciting! It's not just some random passerby that got onto Teenage magazine by chance. All of them get to appear on the magazine as a team and also in effort to garner votes for their final round in this competition. Be sure to keep a lookout for them in the January and February issue of Teenage magazine! Do visit
nemation 8
for more information and vote for my two teams next year! Here is
Dairy Product
's FB page! And
Delta-gaytor
's FB page!