On the same day as I visited Diary Products,I paid my other team a visit too. The Delta-gaytors were so happening and active,running around all the time. I couldn't be any happier to see them and I look forward to visit them each time I come!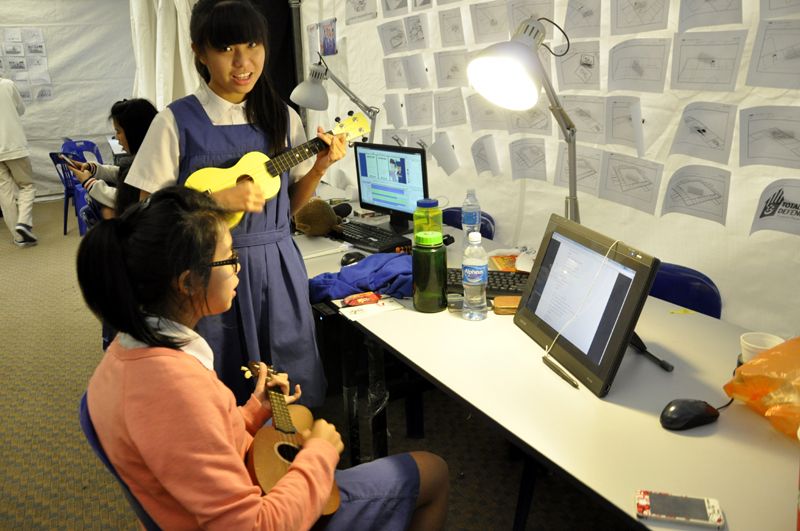 Work aside,they are showing me how they have fun at the studio. Gwyneth played the ukelele before and with Rachel being a fast learner,they both mastered a song and played it for me! So sweet! They both make a good duet,and I can see the strong friendship between them as they happily sung to Bruno Mars'
The Lazy Song
. What is that? They must be telling me something that I can't seem to pick up. Hmmm... =P
Denise was saying that she's not easily frightened and I suddenly had this idea of showing them the Korean Bong-Cheong Dong ghost. In case you haven't read this comic before,I would say have fun reading it. The link is right
here
.
Loaded the website for them and here's Denise contemplating whether to read it or not,after her instructor told her that he threw his laptop on the ground after reading it. She's like,"What?! If that is his reaction,what about us?!"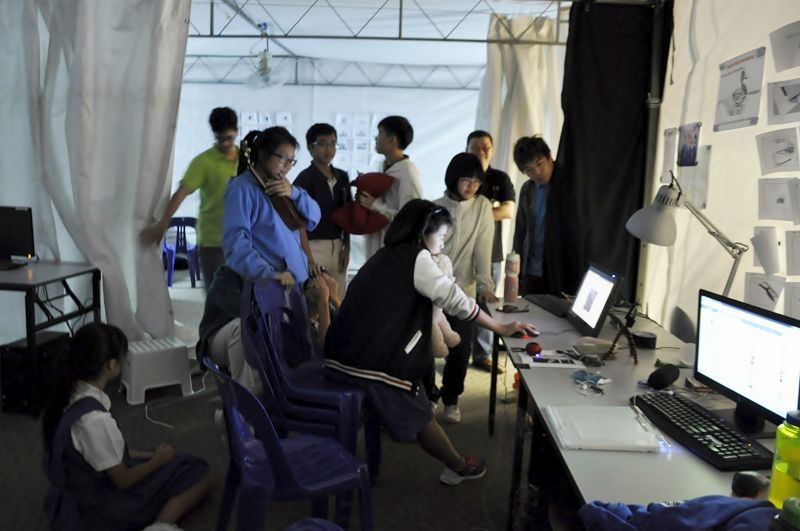 The boys team next door and other teams gathered around to see what the fuss is about. Everyone is waiting for her to start scrolling down and reading it.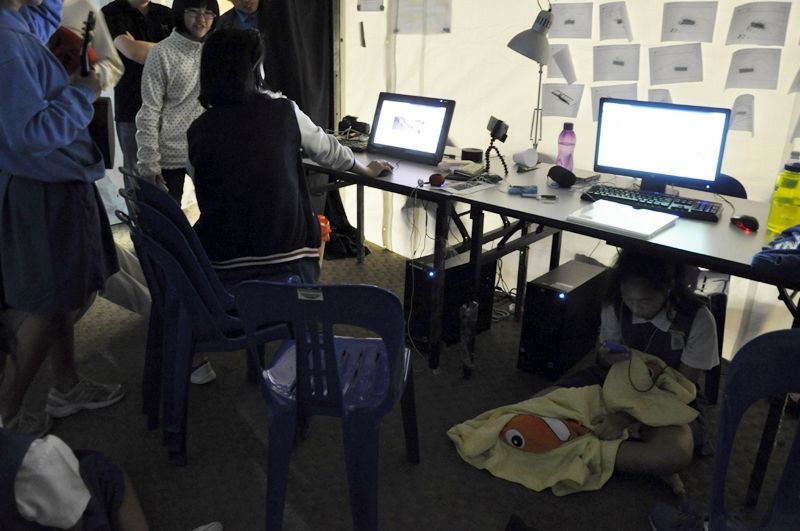 Teresa can't take it anymore and hid under the table,listening to music while the rest kept
shouting
whispering about what might happen next. And they recorded down their reaction while reading the comic... And...
.
.
.
.
.
.
.
.
.
.
.
.
.
.
.
.
.
.
Happy sunshine! Sorry folks,I didn't take pictures of them screaming but I will embed the video here if they put it on YouTube. Rachel was a bit traumatized by the whole thing but I hope she's feeling better now.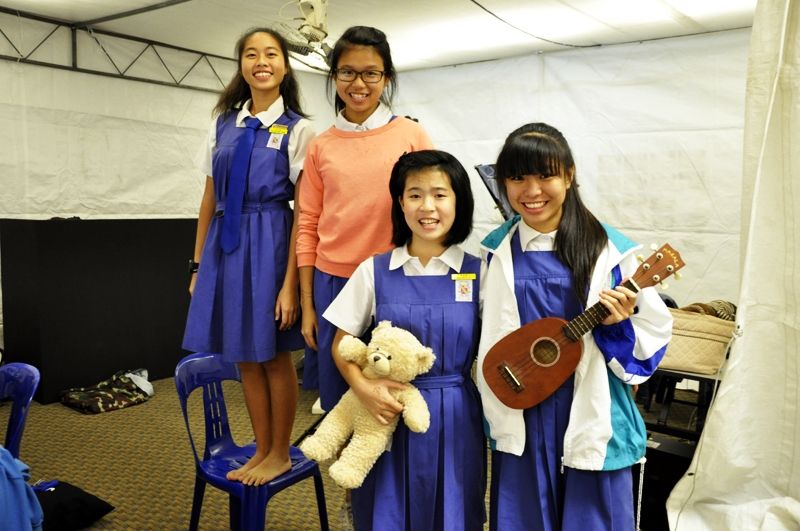 Smile,ladies. They had been having so much fun that I also worry that they are not on schedule! Love their cheery smile!
I can't wait to see them again this week! Be sure to keep a lookout for them in the January and February issue of Teenage magazine okay! Do visit
nemation 8
for more information and vote for my two teams next year! Here is
Dairy Product
's FB page! And
Delta-gaytor
's FB page!