So last week when I visit the first team,I was surprised to find them all so diligently at work! All of them had an objective and a task to complete,according to schedule.
Diary Products are a tight bunch of kids whose very down-to-earth,very warm and friendly! They named themselves Diary Products because one of them loves milk,so this is a picture of them holding a box of milk!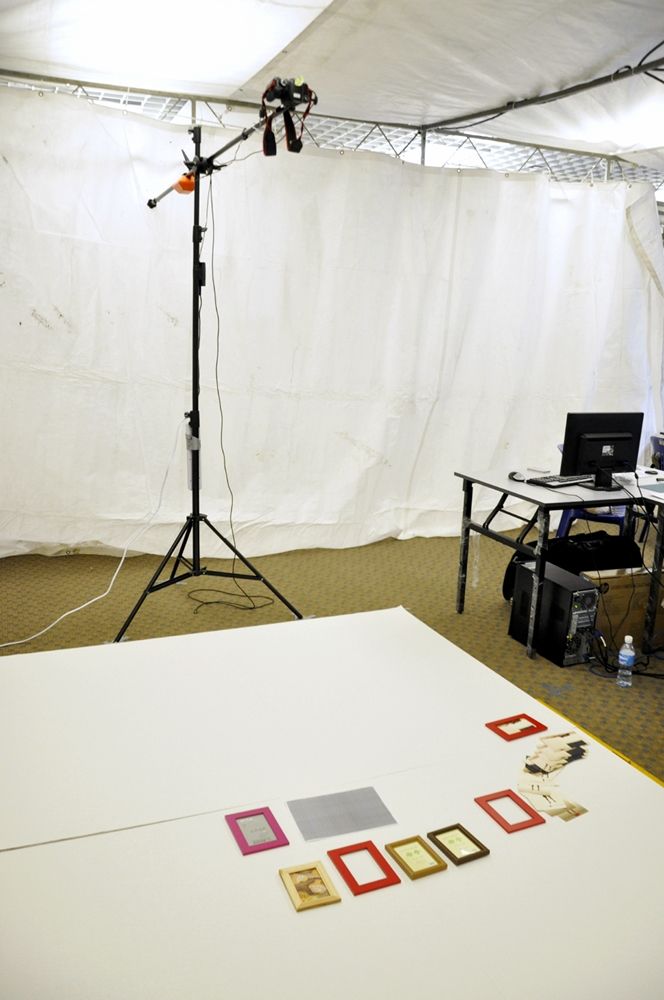 They are doing stop-motion and this is the set-up. Yes,portraits are the hints to what is about to come! This set-up was done with the help of their instructors. With a towering tripod overhead,I could not help but marvel at the capability of these young animators.
I do believe that they have a better grasp with Photoshop than I do. So many things that I did not even know that I play with on Photoshop! Alignment and hue adjustment is the key. They have a sharp eye for perfection.
Here's Beatrice doing the social media work! Posting photos on Instagram and writing posts on their Facebook page.
And the next team? Delta-gaytors!
Okay,the girls from this group is damn hyper. They often pull pranks on their instructors and other teams! I think it does help to liven up the place =)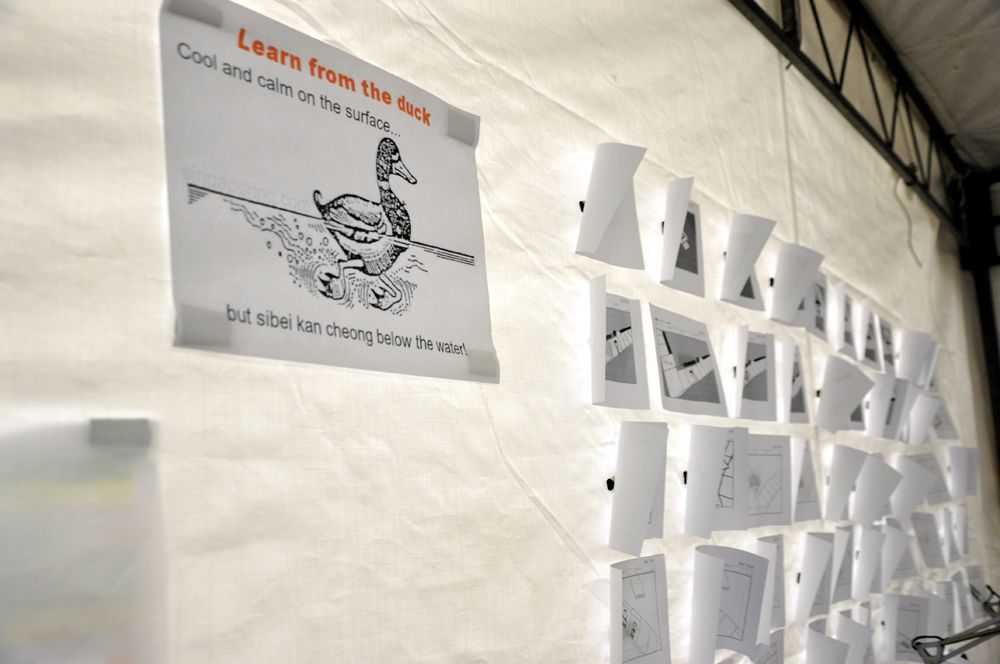 Learn from the duck
Cool and calm on the surface... but sibei kan cheong below the water!
They don't just have their photo on the wall but also attached this duckie pic. HAHA!
The Delta-gaytors are doing more than just stop-motion,they have animation and stop-motion.
Something that they do. Everything animation is done from scratch,they have to explore their imagination and bring these characters to live!!!
The set-up in their tent. And what's that on the table?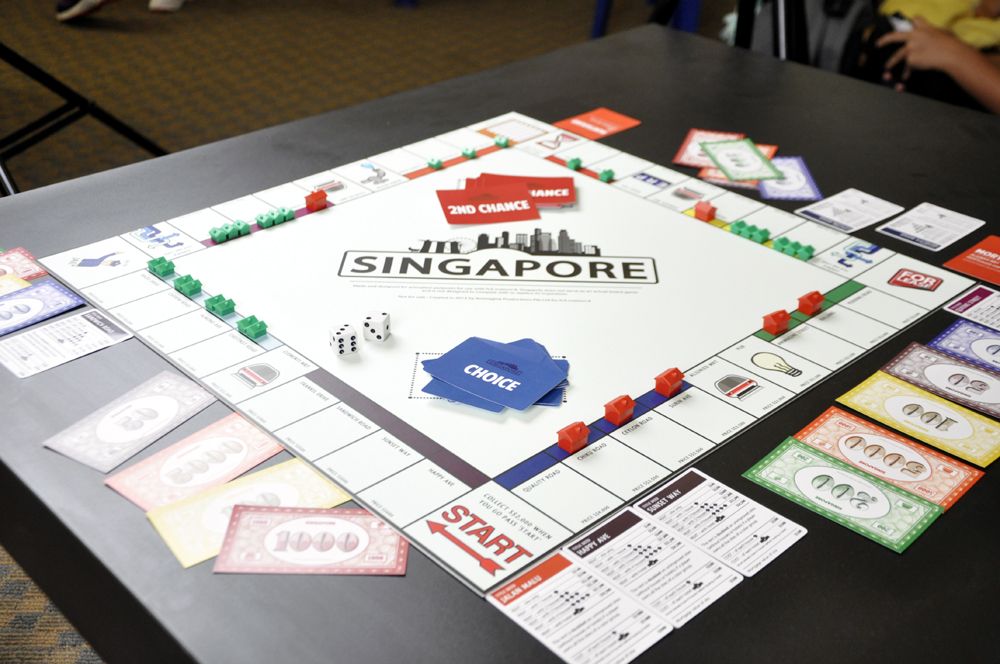 Singapore monopoly! You would be surprised. This set of monopoly is DONE FROM SCRATCH! With the help from Sarah,she sourced out the street names (and they really exist in Singapore!) as well as designed the cards,money etc. Isn't that amazing? I thought it was real! I cannot imagine the amount of effort and time put into the whole production.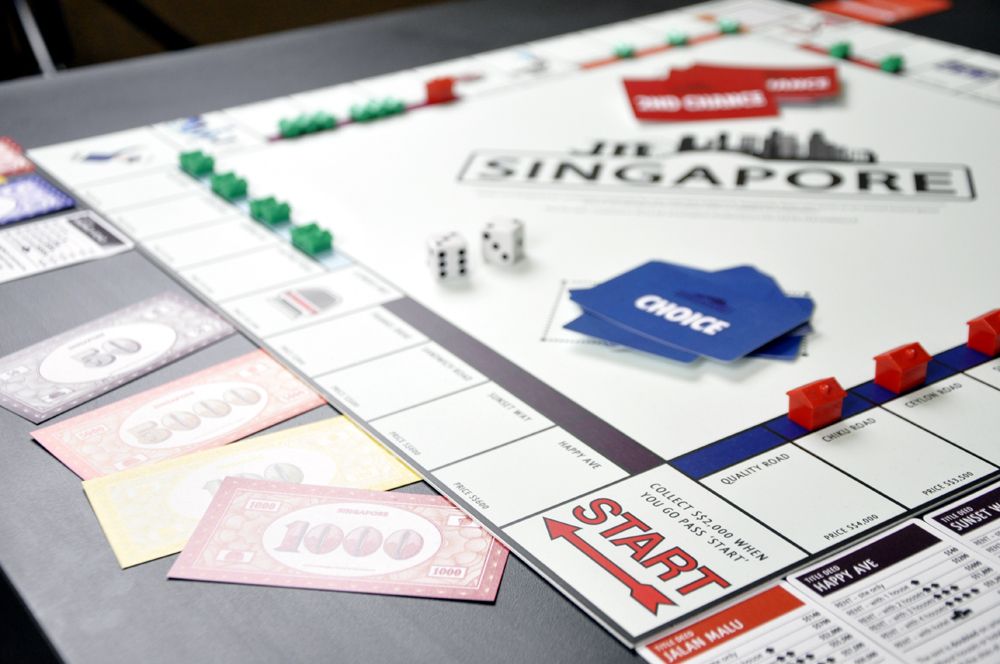 Close-up shot of the monopoly.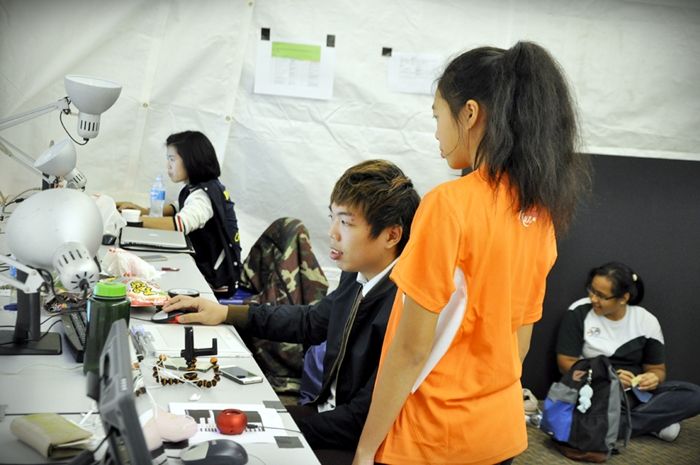 Here's their instructor giving them advise on the direction of the project.
Bears,bears all over the place. Actually there's only two bears and a nemo blanket. It made the whole tent very cosy and there's plenty of tidbits bought to keep the entire team going.
Remember the pranks that I was telling you about? This is not really a prank but they taped their own photo as a joke,on the boys' tent. And it aligned pretty well. The piece of paper with a kiss on the right is written by the boys team! Also,this was done when they have not formally introduced themselves. How sporting!
Wait for the next post and I will tell you what they are planning to do with the photo frame and monopoly set-up! But right now,go visit
nemation 8
for more information and show my two teams some support!
Here is
Dairy Product
's FB page!
And
Delta-gaytor
's FB page!