Sponsored Advertorial
The renowned Japanese brand
Hada Labo
is back with a new product in the market! Inventing different types of lotion that caters to different skin condition,they just launched
Hada Labo SHA Hydrating Lotion
,one that is suitable for oily and combination skin. Boasting to have sold 1 every 2 seconds in Japan,it is undoubtedly the bestseller. It promises that every
One drop locks up an ocean
.
With the philosophy
PERFECT X SIMPLE
in mind,Hada Labo steers itself away from the mainstream mineral oil and fragrance that will only burden your skin in the long run. Using only the best and purest ingredients,Hada Labo aim to give you a beautiful and dewy skin!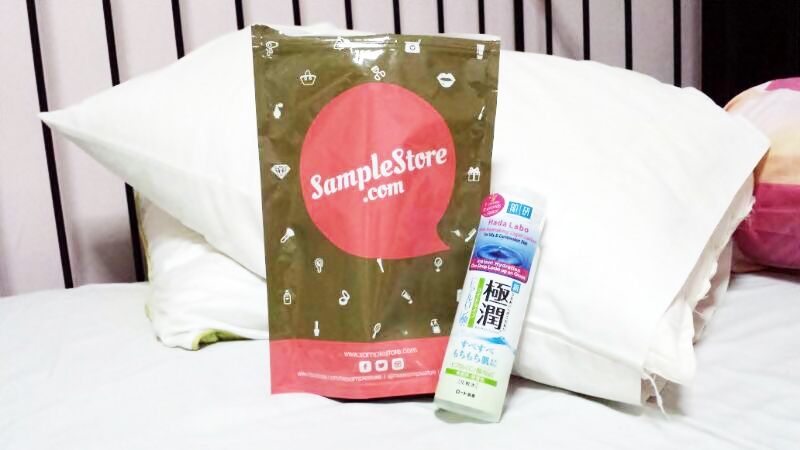 Many thanks to Elfaine and Sample Store,I was sent a bottle of Hada Labo SHA Hydrating Lotion. I love how Sample Store changed their packaging! They have evolved so much,from brown paper packages to cute-sy sealable plastic packaging! It feels as though I am receiving a present,hehe!
Recommended to use it daily for optimal effect,morning and night cleansing your face. Apply sufficient amount and gently pat it onto your face until it is fully absorbed! Personally,I like to use it immediately after bathing.
Containing 3 types of hyaluronic acid,the different sizes of hyaluronic acid molecules moisturizes the skin surface from deep within. I love how it lives up to expectation,oil-free and no fragrance. Just watery and moist on your skin! There is no greasiness after applying and I feel so refreshed!
One bottle of Hada Labo SHA Hydrating Lotion is selling at $22.90 and can be found at the following stores around Singapore: Watsons, NTUC, Guardian, SASA, BHG, Unity. Not sure if this suits your skin? No worries,redeem a sample here and give it a try! Just click the link below and wait for your sample to arrive:
http://www.samplestore.com/product/details/800/0/name-hada-labo-sha-hydrating-lotion
Keep your skin hydrated with Hada Labo!