I was really excited as the date of my departure approaches. I had been dreaming about this day a long time ago and finally,I am flying off to Germany! And so,I flew of on 19th September,an overnight flight with Lufthansa. I made it a point to try different airlines on each trip so that I would get to experience different airline's service,be it good or bad.
After days of googling,I finally made my booking on sixt.com for the car and several
cancellations
bookings of hotels. I even tried to learn a few German phrases! Which was kinda redundant because firstly,the younger generation can speak English pretty well and secondly,we wouldn't have been able to understand much from the answers given. If there's anything you should learn in German,try out the food menu first. They are often in German with no english descriptions. Anyways,I shall not be a drag and post the first photo:
TADAH! The baby that I will be driving for the next two days. We wanted to rent a cabriolet so that we can enjoy the wind with the hood down. Unfortunately,only luxury cars have that function but they have minimum age and experience requirement. If you wonder why isn't there any airline food photos that I will normally take,my forgetfulness cost me 15 euros to get another memory card. Argh! Regardless,I arrived safe and sound.
My travel partner. She's such a fantastic travel mate! It's been a joy to spend 2 weeks in Germany with her,doing things together. And which you will see more photos of her coming up in the later posts.
The driver's seat is on the left side but it does not bother me much because I don't really drive in Singapore. The only trouble was that Justina and I kept walking to the wrong side of the car,but we quickly adjusted to it. Hehe! One more thing to note is to have a manual license. Not only automatic cars costs more but also,only the higher-end cars like the luxurious sedans and SUV have the automatic function. Had a mini panic attack when Justina asked me if I had driven on the highway before,which I hadn't. Thankfully it wasn't too difficult to get onto the Autobahn,but the cars are really fast over there and they expect you to be as well.
Looking down from the fortress at the town of Würzburg.
We drove to Würzburg and visited the Marienberg Fortress (German: Festung Marienberg).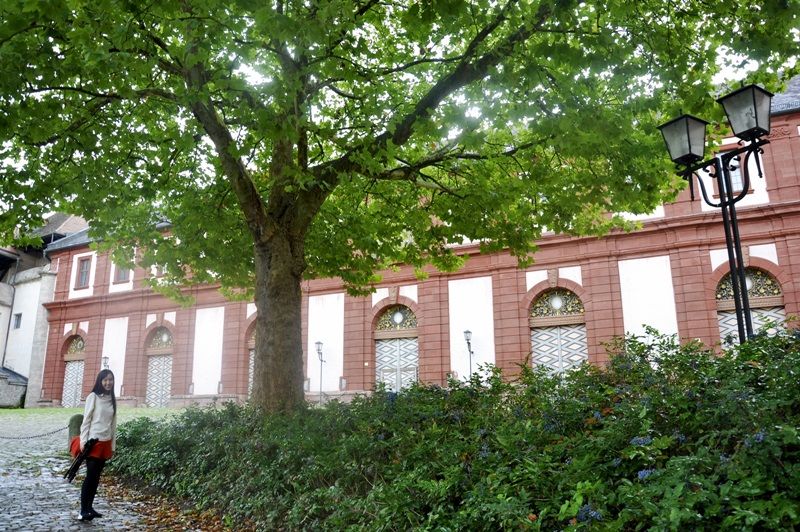 Standing outside before walking into the fortress. The air was cooling,not too cold. So I'm dressed in shorts with stockings and a long sleeved shirt bought from Japan last year.
It's a beauty. Can see that fall is approaching really soon. The trees are really green!
The fortress outside has thick, high walls, surrounded by steep hillsides of vineyards.
The fortress was said to date back to the 13th century and became the residence for prince-bishops of Wurzburg in 1253.
St. Mary's Church inside the fortress.
Visitors are not allowed inside but it was absolutely beautiful. Built in AD 704 and replaces a former Celtic shelter.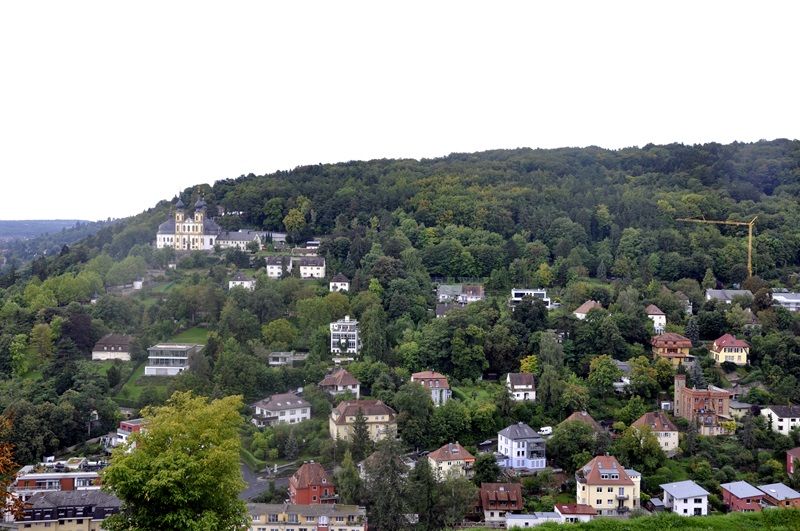 Here's a piece of interesting history:
Between 1626 and 1631,some of the largest peacetime mass trials (witch trials) in history with between 600 and 900 "witches" were held here in Würzburg.
Golden Illuminations.
A well that provides water to the fortress in the past sits in the main castle courtyard. Believe it or not,it is over 90 metres deep! We then proceed to have lunch at the castle itself,with a superb view that overlook the town.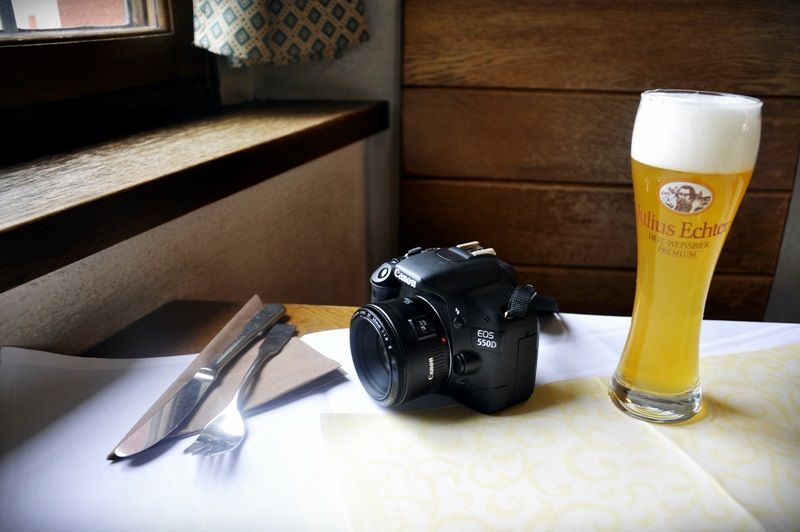 Justina's beer.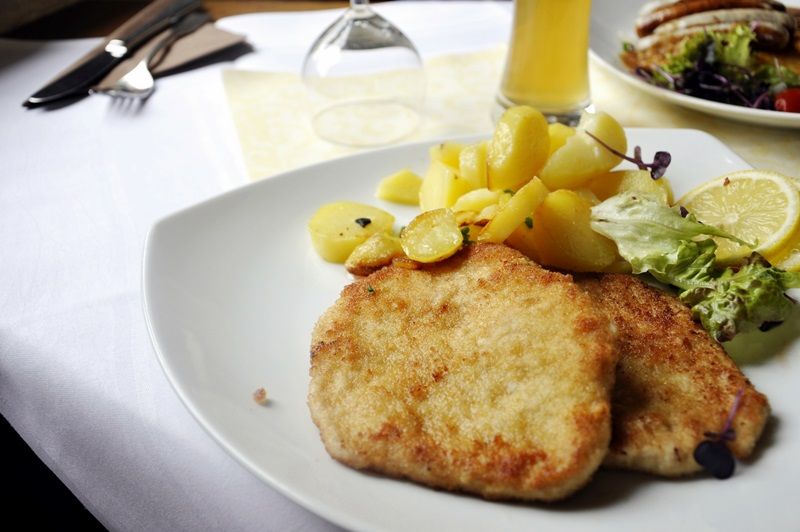 My food. Some pork cutlet with some potatoes and some greens.
Justina had been really eager to try out their wurst aka sausages. Delicious! Which is what the Germans are famous for.
A pic before we drove back to Frankfurt.
We got a huge room! At Hotel Isabella Frankfurt,located out of town. But thankfully,there was a shopping mall and a bar next to the hotel. Locating a few streets away from the Autobahn highway allowed easy access to other places.