Thanks to Jessie,I got a chance to experience Yoga for the very first time. And it's held in one of the flyer capsules! Oh my god,I can't imagine how shiok it would feel to do a one-hour session of yoga in the capsule itself plus the evening sun was fantastic,allowing us to enjoy city view in the fading sunlight.
I can haz a pink yoga mat! YAY! Now I don't need to worry about the cold floor,can everyday at home lay out the mat to stretch. HEHE!
Our Yoga instructors for the evening. They are super flexible,wish I could be that flexible too!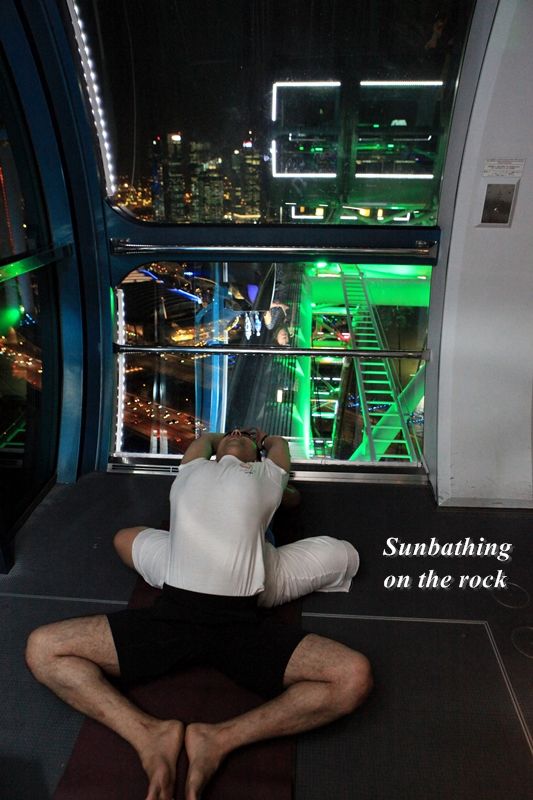 This posture is called Sunbathing on the rock. It requires two people to work together though. "Sacrum to sacrum," our yoga instructors kept reminding us.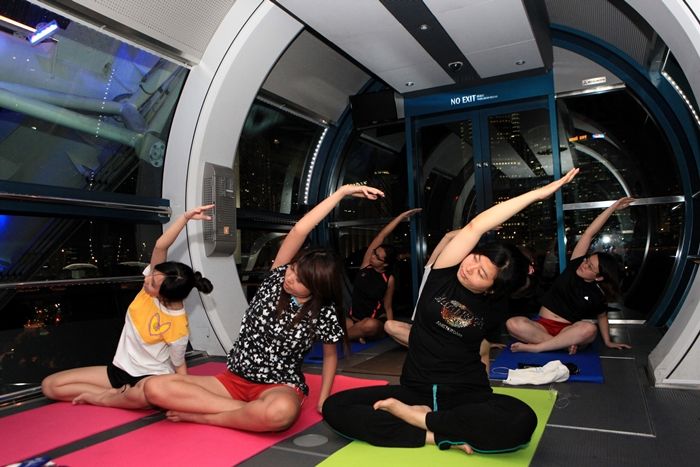 This feels okay.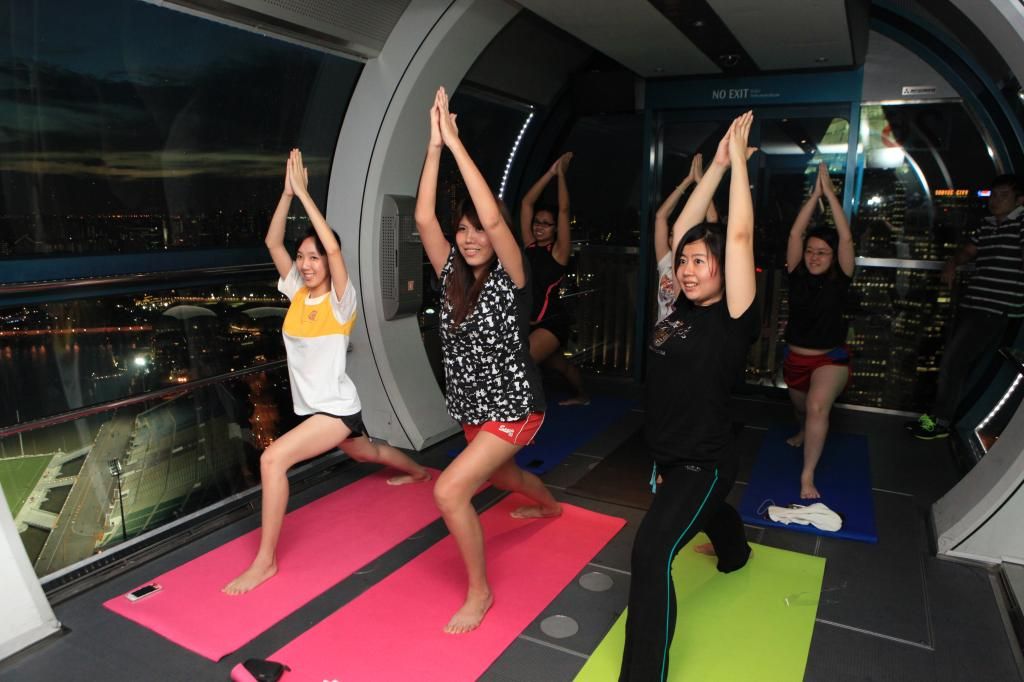 But I feel awkward doing this stance... Plus ballet always taught me to turn out my feet and point my toes to the side. But this one allows me to point to the front. So...
Yoga instructor helping Jessie here,looks like she's enjoying the session as much as I do!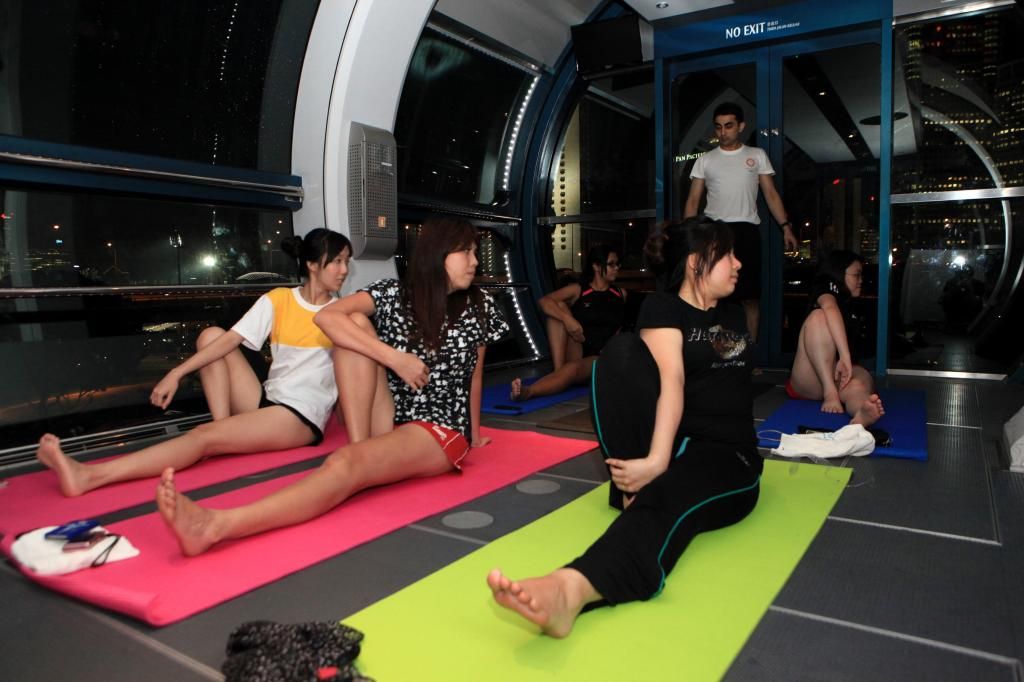 This is pretty difficult for me. I can hear my joints of my spine cackling all the way down! Omg.
To celebrate Mother's Day,Singapore Flyer is holding a
Mind Body Spirit Festival
from 11 – 12 May 2013,8.30am – 8.30pm. If you wish to do the yoga workshop like what we did,head over to Singapore Flyer's
website
to purchase your tickets and register at
Mind Body Spirit
! You will not be able to do a walk-in for the capsule yoga workshop because there is limited capacity. So do remember to register during this period: 10 April – 8 May 2013!
The rooms on the ground level would be able to entertain the walk-in registration. There will be a wide selection of yoga, pilates, zumba and other health workshops at various
venues at the Singapore Flyer complex. Event packs will be handed out to the first 1,000 participants!
To celebrate Mother's Day, Singapore Flyer has launched a Facebook contest calling upon
the public to put in a dedication to their moms and upload their pictures together for a chance
to win attractive prizes. Every submission will also entitle customers with a promotion code
that gives a 50% discount off High Tea flights during the month of May.
How to play:
"Like" the Singapore Flyer on Facebook to submit an entry of a photo and your caption. Fans may votes for their
favourite entries. Each voter has 3 votes per day. There is no restriction on which entry fans
can vote for.
One winning entry will be awarded the grand prize by Singapore Flyer based on the quality of
photos and captions submitted. The entry with the most votes will be awarded with the most
popular title prize. 3 voters will also be chosen randomly to win a prize.
For more information on the mechanics, please visit:
https://www.facebook.com/singaporeflyer/app_351088538335064