Sponsored Advertorial
Last week,I was invited to try out the food at the newly opened Food Republic located in Suntec City. They just underwent renovation and is more spacious,brighter than before. I was really glad to see some familiar faces there and much to my surprise,we are about to try out all the dishes at Food Republic! That's 19 dishes for the 10 bloggers who came! Oh gosh,I don't know if I can finish it but here we go:
Sergeant Hainanese Chicken Rice Set,$6.50.
Fancy some
peanut/coconut tutu kueh
that is commonly found in Pasar Malam? Well,you can enjoy some here! From the Chinatown Tan's Tutu kueh stall.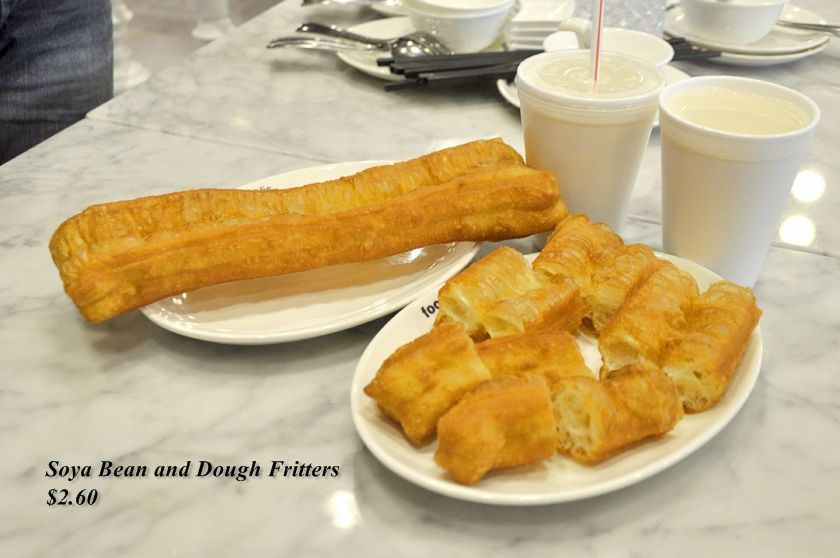 Soya bean and dough fritters,$2.60
. This is surprisingly good,coming from Food Republic. The fritters lack of that smelly oil smell but very crispy. I really enjoy dipping it into the soya bean,which is deliciously smooth. It goes down the throat easily,unlike some other places that I have tried and it was powdery.
There's
special dosa with masala
from
Savaranaa Bhavan
. I thought it was really nice of the stall owner to come and serve us personally and interact with us,telling us what sort of curry is nice and what goes well with what.
And BOOYA!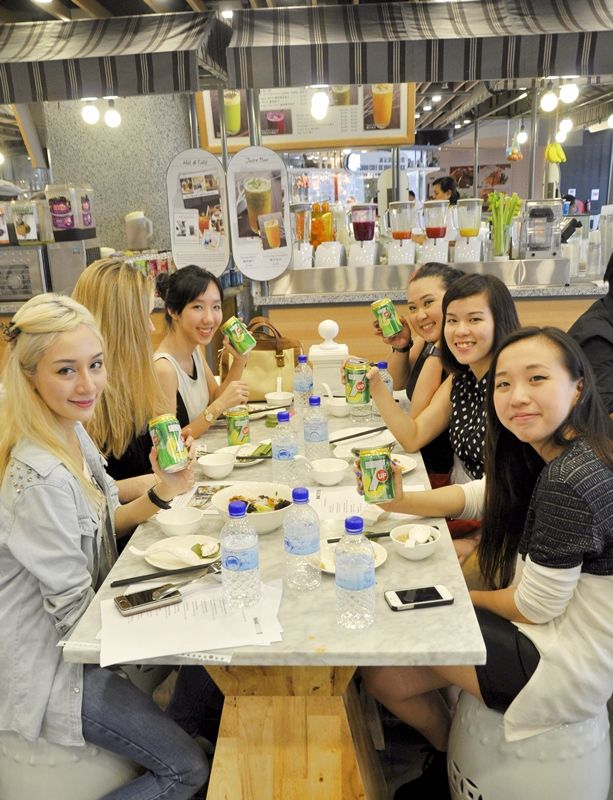 Sitting in one table with the lovely ladies. I enjoyed talking to all of them and I'm glad to have met Changmo. She let her hair down because her readers don't get to see her face on her blog and she calls herself changmo because of her interest in the Chinese culture! I'm very heartened to know that and hey,if you guys ever meet her,do say hi! Also,I found out that Agri and I have a common enemy. Veggies! Hahaha!
Let's continue our food journey at Food Republic,shall we? Next up is really my favorite amongst all the dishes: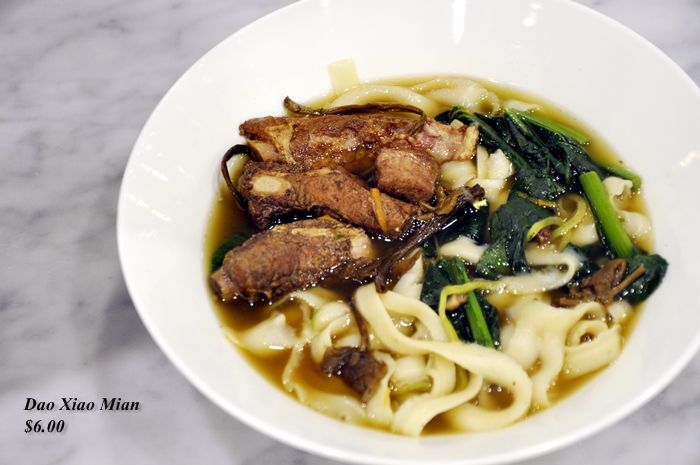 Dao Xiao Mian,$6.00 from Formosa Delights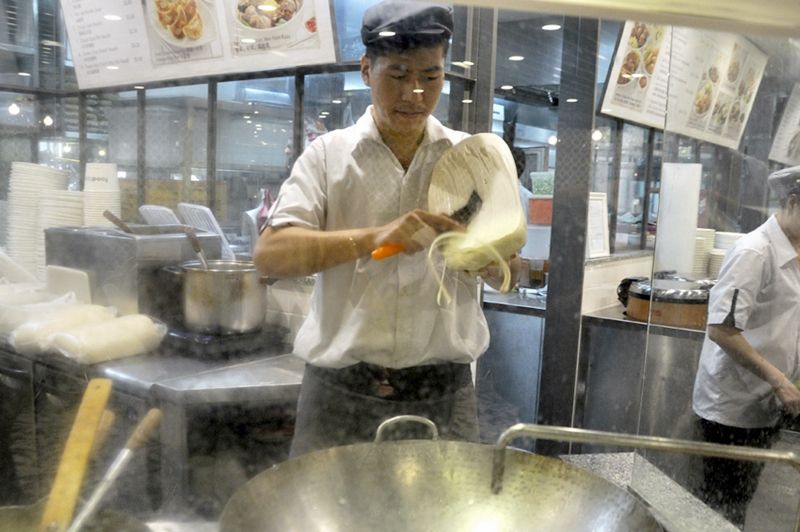 The shifu expertly sliced the dough and turned it into strips of delicious noodles with a bite. Al dente,they say. I absolutely love it!
Thunder Tea Rice with Brown Rice,$5.50.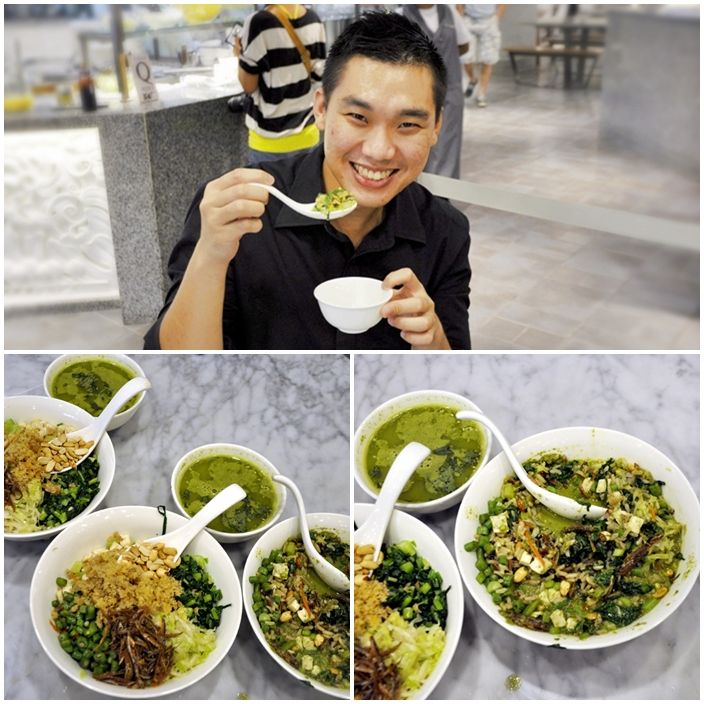 Approved by Malcom,he said it's a very healthy dish and good for detoxing the body. This Hakka dish reminds me of Bimbimbap,where you stir everything together and eat it.
Seafood Tofu Soup,$6.80 from Baek Doo San Korean
. Mashisur yo!('delicious' in Korean)
Guan Chee HK Roasted Duck,$28
. It has got 5 combinations of different meat in different form. Everyone was looking forward to this and we all attacked as soon as it's being set on the table!
Chicken Bryani Set,$5.50 from What You Do Prata
Peanut Butter Thick Toast,$1.70 from Toast Box
All the bloggers who attended the food tasting session. There are many more photos taken for the 19 dishes but I figure these few are the nicer ones that I would recommend to you all. Food Republic is currently holding a competition for the top three contenders of Food Republic best hawkers through voting and judging. Mystery shoppers will be going around the island trying out the food and out of so many stalls,10 stalls will be selected and opened to the public for voting. So do you know which stall is your favorite Food Republic hawker stall? Give your vote now and you stand a chance to win up to $8000 worth of prizes!
For more details,find out more here at
www.foodrepublic.com.sg/hawkerkings
,Food Republic's
Facebook page
or 7UP's
Facebook Page
.
Many thanks to Alvin,Eunice and Jesslyn for making this a wonderful food tasting session!