Just last week,I was invited to a Zumba session organised by Calvin. I was super excited because I have heard so much about it but never had the time to go for such classes to try out what it's all about. So on that day,early in the morning,I headed down to
Physical Abuse
,where the Zumba class in held at.
Their gym kinda wow me too,pretty spacious over here.
Let's head in the work out room for Zumba,shall we? Let's go!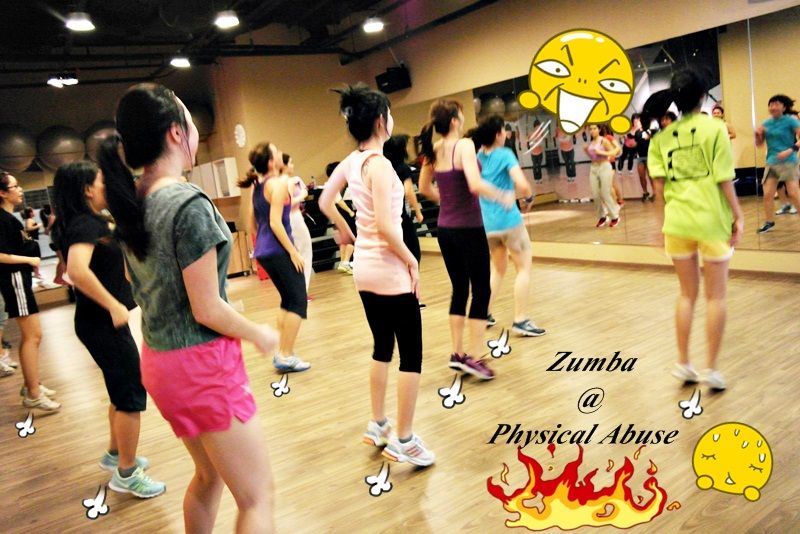 Hoo! Hoo! Hoo!
So tiring! It's my first time to a Zumba class and I never expect it to be this lively. Everyone seemed to be so enthusiastic!
I was shocked by the way everyone work out,because it seemed like it's not their first time here. After the session,many of them said that this is their first time. Only a few say that they try it before.
The Zumba instructor is super encouraging. She kept jumping,giving compliments and telling us how much she enjoy this session with us. She's so on that I imagine her wearing punching gloves! Haha! And everyone just whooped and jump along,doing many sexy movements! I felt like an oaf,and a tad embarrassed to do those moves too. It feels like a dance session instead but Sam assured me that these moves are purely for workout.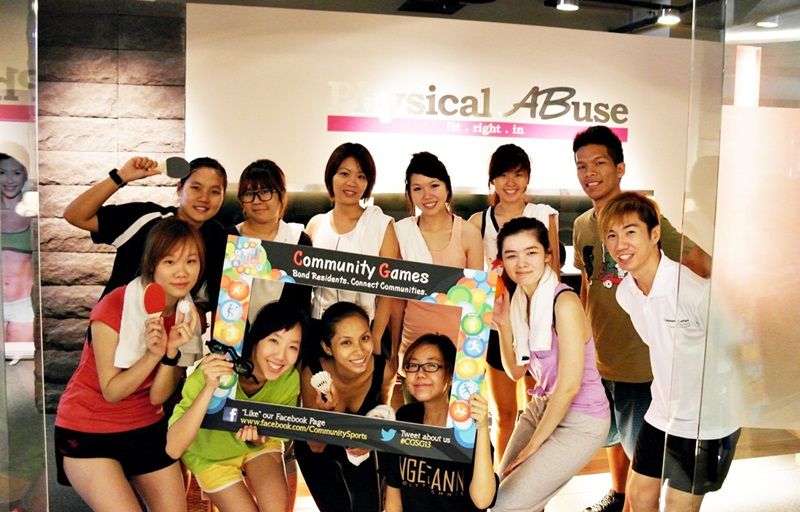 With the girls and Calvin at Physiical Abuse. We all had a good workout!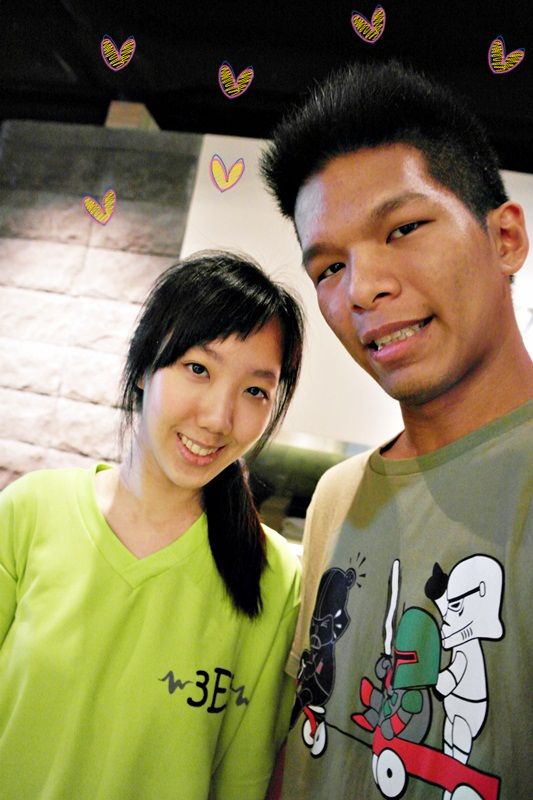 With
Sam
,haven't seen him for some time :) This is one of his few trips to Singapore,we had a good time catching up at Starbucks!
Oh oh! And also,this Zumba session is jointly organised by
Community Sports Club
.
Check out their facebook page
here
. This page is set up by a group of wonderful people who volunteered their leisure time to work with the
People's Association (PA).
They organises activities for residents to promote social cohesion, racial harmony and community bonding. With such altruistic intentions,I felt really wonderful to attend this Zumba session! Thank you for inviting me,Calvin! He's a wonderful friend and do check out his blog
here
.