Left this space for a long time!
I was so busy with studying -not an excuse because I always say the same thing- but it's something I had to do at this point in time. It just rained in the afternoon and there was this beautiful orange sky during the evening,so I took this photo! Can you see the orange glow off my face? =)
Here's a few updates in my life:
The boys!
Made some good friends during my recent Japan trip which I will definitely be blogging once my exams are over. Here they are,after the trip and in school,teasing Hong Wei who's falling asleep in class! I kept laughing when they send this photo. Never fail to put smiles on my face everyday. Haha!
My pretty pretty cousin! One of our cousin got married recently and we are so happy for him! Most of my cousins are either married with kids already. I'm one of the youngest around so I guess,a few years more to go for me! Maybe not in this country though.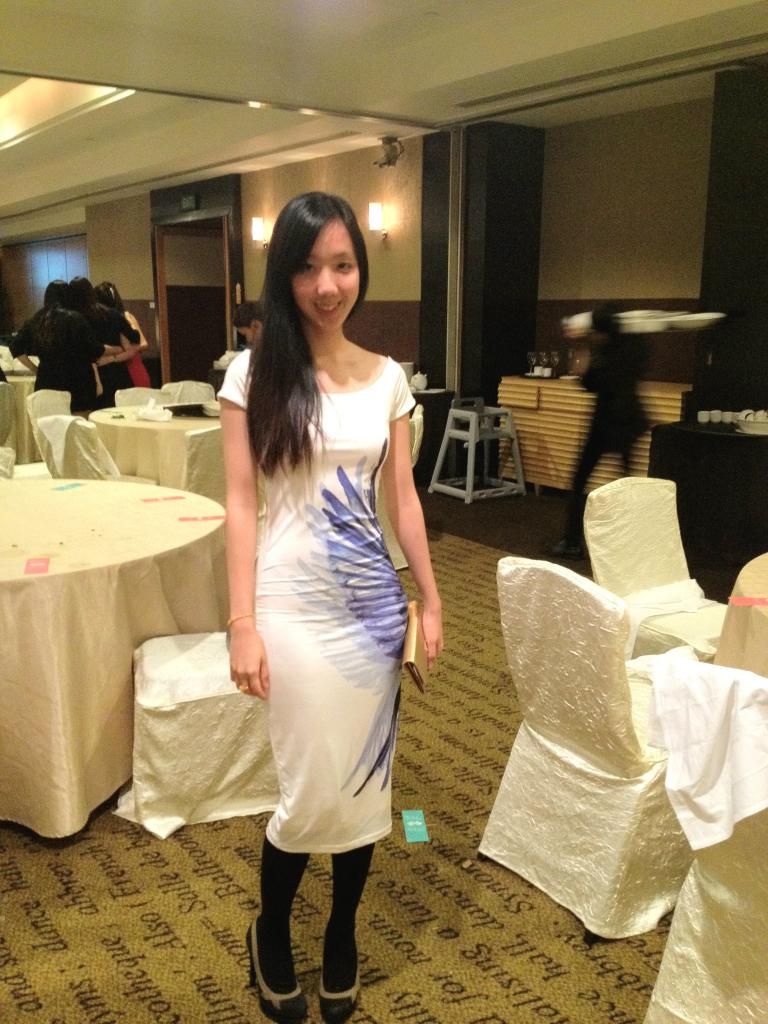 A dress bought last Christmas and relatives are full of praises about it! =D
Good choice made!