Remember I mentioned on twitter that I am attending a yacht event? And so I did,woohoo! More companies should come up with cool locations like this one! I headed down to One° 15 Marina with
Joyce
and
Michelle
.
All the pretty ladies onboard!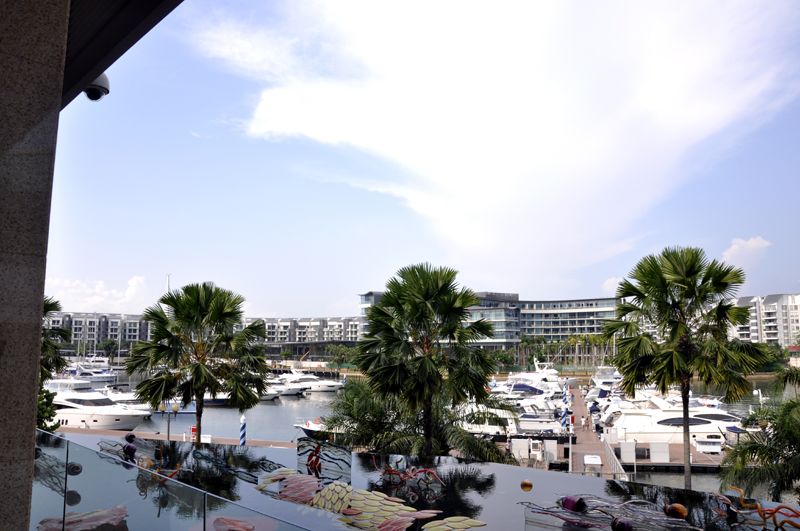 The view is amazing. I wish I could be the one staying here and owning one of these yacht!
I'm the captain of the day,hehe!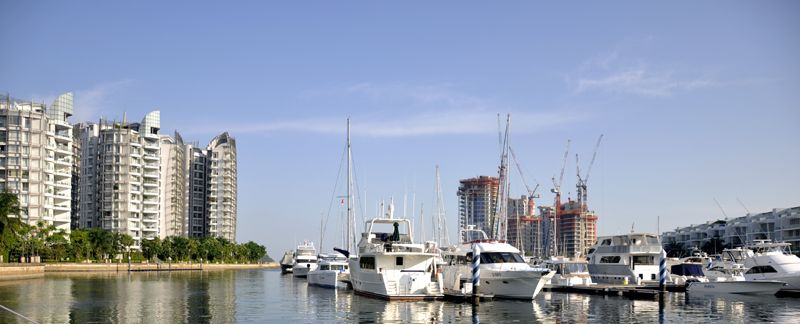 Heading out into the sea
Back view of our captain. Too handsome until I don't want to show you. HEHE! On a random note,it looks as if he's an emo guy but no,he just enjoys the sea and the wind. Quite a cheerful guy who's glad to see us enjoying ourselves and the BBQ food that he cooked for us.
The captain's assistant,setting the anchor about 30m down. If I remember correctly!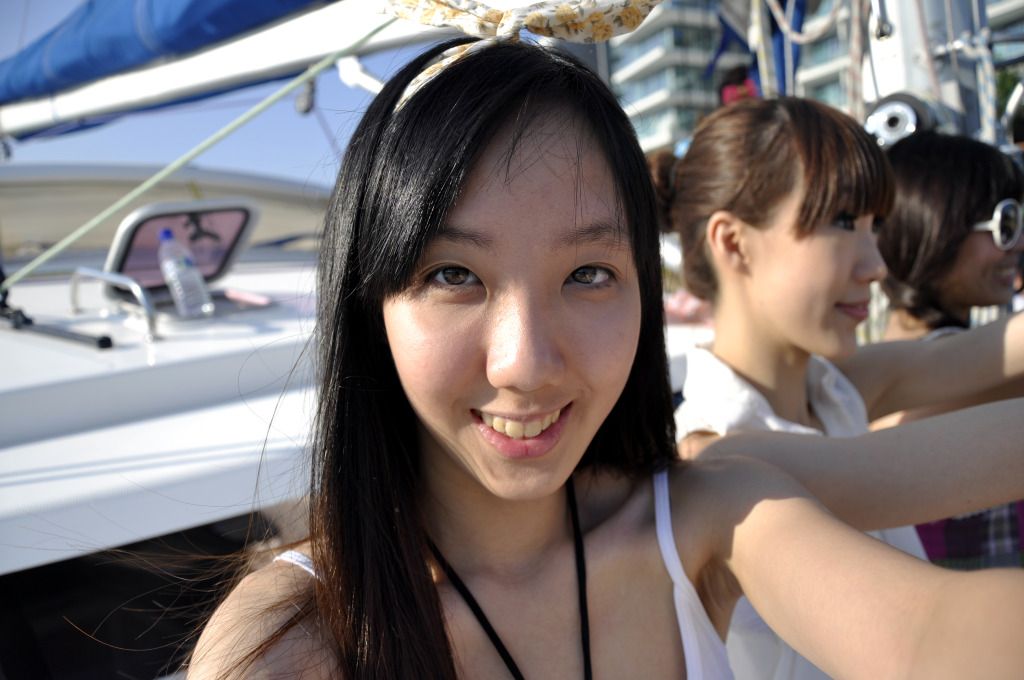 Super happy to be going out on the yacht. See the ladies beside me,all taking photos of themselves too. HAHA! And beside me is none other than pretty Shu Hui!
Check out her blog here:
http://shuiyuki.blogspot.sg/
We have an awesome weather to go out that day. Everyone is happily taking photos. I'm just chilling around on the deck.
Happy to be here,enjoying the wind and lost in my own thoughts..
With us onboard of the yacht,is Dr David Tan!
He's an aesthetic doctor who gave us an introduction to how skinbiotics work. As I mentioned before,it's never too young to start taking care of your skin. You can put on as much cream and lotion as you want,but beauty starts from within too. Dr Tan explained that there are no perfect one pill that caters for everyone because we are all different. Hence there are 3 types of pills for targetted problems.
First of all,Reactiv 01 is for skin lightening and regeneration:
I think this one caters more for younger ladies,I myself am taking this series.
Next would be Reactiv 02 is age spots and renewal. Generally catering more for mature women.
And Reactiv 03 is for skin clarity and brilliance.
All of these includes one important ingredient called Algaplex,which serves its purpose in this blend to:
Protect you from DNA damage,photo & UV damage,oxidative damage. Renew your stem cells,youth skin cells. Refortify collagen & elastin production (firming & lifting effect). Last but not least,increase Hyaluronic Acid (increase moisture/hydration level).
Guess who's the ambassador for Skinbiotics?
Fann Wong!
I always found it amazing that at her age,she still have such fair and clear skin! Don't look like she's got any wrinkles either. Envious much! And here's the commercial for Skinbiotics with Fann Wong in it:
The most that you can take and recommended by the doctor,is to take 2 out fo the 3 reactiv series. It's not wise for you to take all 3 in one shot. In my opinion,I think the pills are a little big so you would need more water to eat them. So far,I can see my skin absorbing my facial care products better. Join me and discover this for yourself!
Thank you Dr Tan and Skinbiotics for the generousity!
Check out their Facebook page for more updates and promotion
here
.
No perfect skin,but I'm working on it!