Sponsored Advertorial
I always have this issue with drinking water,which often results in my body dehydrating. The most obvious symptoms would be my cracked lips,and people would go: "Ooh! You should drink more water,your lips are cracking!". But I just don't drink much water,you see.
I remember a couple of months back,Boy and I had a conversation which goes something like this:
"Girl,your lips are cracking."
"I know."
"Then drink more water!"
"You know I don't drink much water,it's a habit not to drink a lot!"
"Then at least use a lip balm to hide those symptoms (cracked lips)!"
"..."
(not solving the root of the problem)
So anyway,the solution for cracked lips has arrived!
I was sent 2 Mentholatum Organic Lip Balm to review.
Lip Balm no. 1: Raspberry & Strawberry
Lip Balm no. 2: Lavender & Orange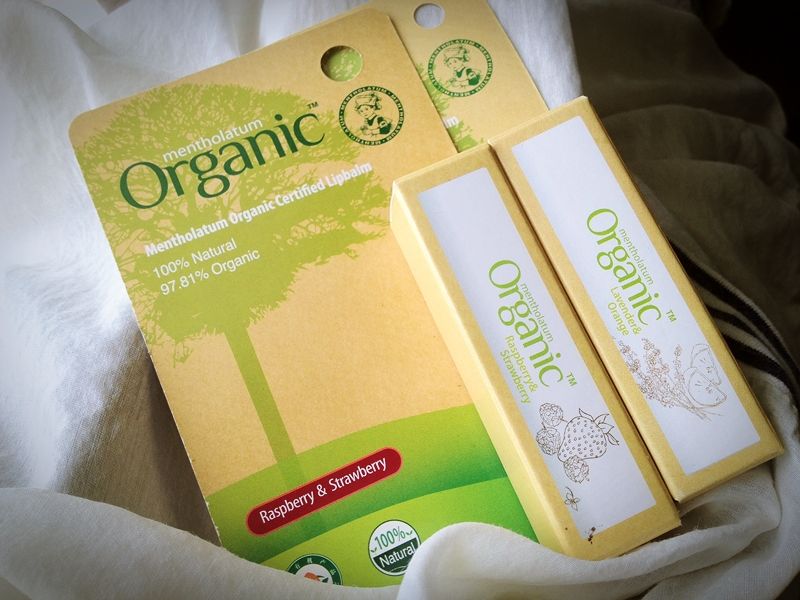 Mentholatum has assured the lip balm to be:
Free of artificial chemicals,preservatives and colourants
Healthy,safe and gentle enough,even for sensitive lips
Recyclable and biodegradable
I'm not exactly sure what they meant by recyclable and biodegradable (yes,I know what those 2 words mean!),maybe people don't use finish and will throw away? In any case,I hope I will use them for long and not lose it! I tend to lose things easily.

Love the case,clean and neat. With strawberries!

Main ingredients

inside the lip balm:

African organic shea butter

is well-known for moisturizing.

Spanish organic oil

for anti-aging.

Argentinean organic jojoba oil

to provide long-lasting hydration to the lips.

Columbian organic coconut oil

to soften the lips.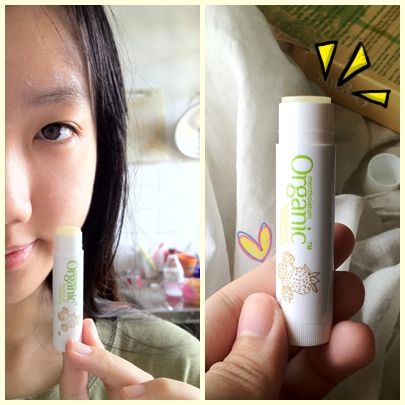 Application on the lips!
The application stays on for about 30min,and gives an extra shine on your lips! It moisturises pretty well,unlike some that dries up quickly.
I seldom put lipstick,but it's advisable to always put lip balm before applying lip stick. Not only it helps to protect your lips,it also allow the lipstick to last longer. Come on,make your lips kissable! Don't turn guys off with dry,chapped lips. Even if it's not kissing but just by looking at it,heh!
It's in Watsons,Guardian,Supermarket and departmental stores now at $7.90 each.
Get your free trial size sample here on their facebook page now!