Sponsored Advertorial
Growing up is such an interesting experience where you begin to mature,understand how things work and remembering them. Often having a sense of curiousity,I love running my fingers along 'things' or more specifically,electronics that seemed to work magic. Like how did that black box provide so much visual entertainment for my mind? And I learn that that was called the Television. Not just remembering that this 'box' of entertainment sat in my old living room,I remembered seeing one word printed along the centre:
SHARP
That was not the only encounter with Sharp,as I went on to secondary school where scientific calculators were needed for math and science subjects. I love pressing the calculator
(but I'm not a math-science person!)
and having it with me at all times would always make me feel like I have everything that I need for school; as though it's the most powerful tool ever.
I'm sure that it's not just me,Sharp has brought many memories to many kids in their growing years. And today,I'm really proud to share with you guys that Sharp is celebrating their 100th year milestone! And here's their message for this milestone:
-
Sharp 100 years
I am happy to see Sharp 100 years' pledge! After all,they had often been the first to explore many areas such as calculators,microwave ovens,television and many electronis. Talk about pioneering in innovation!
For this milestone and many more to come,Sharp have decided to come up with a little contest that requires you to post a memorable photo or video,telling Sharp about your memory with them or their products. It can be anything,about you or your family or friends!
This contest runs from
16th June, 2012 - 15th September, 2012
and the involving countries are Indonesia, Malaysia, Philippines, Singapore, Thailand, Vietnam, Australia, New Zealand, U.A.E. And the grand prize?
Trip to the West Coast, USA!
Two pairs (four people) out of all applicants will be selected.
The results will be announced on October 15th, 2012
Head over here to their website:
https://share.sharp100years.com/
It's very easy to navigate. Just follow this simple instructions: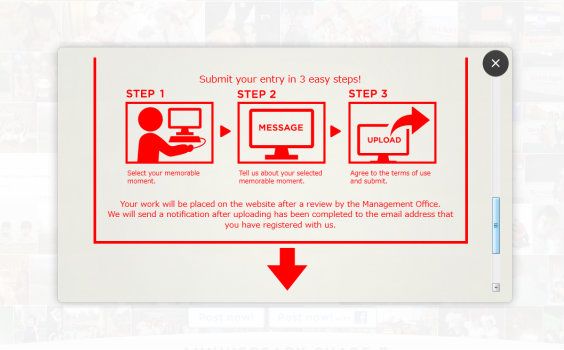 And it's fine even if you don't win. You are part of their film work,which will be displayed on their website during the campaign period!
Show your support for Sharp 100 years! Go on,include #Sharp100 for your
tweets
about Sharp memories and share
https://share.sharp100years.com/
Sharp 100 years in your
FB
or
blog
!
Last but not least,enjoy Sharp 100th Anniversary message here: