Rise and sunshine~ Good morning my darlings!
By the time you are reading this,I'm probably on my way to Bangkok!
This trip has been planned like about 2 months back and we couldn't have it any earlier cause both of us were schooling. And now,holidays have finally arrived! I had been looking forward to this trip for weeks. So many people are jetting off to this shopping haven and I've heard many bargains,hope I won't be too disappointed.
One day before the trip,
Went to the library and borrowed books about Bangkok! I thought we would surfing the internet for information. Made some arrangements with our friends to meet up with them and I'm really excited!
We both didn't wanna bring a huge luggage so I got the smaller one out.Oh man,I thought I can bring my chio red luggage there. But no,we are only there for 4D3N so it makes no sense to bring such a big luggage there.
I always love doing this while packing my luggage:
.
.
.
.
.
.
.
.
.
.
.
.
.
.
.
.
.
.
.
TADAH!
Silly bobo. He's got his leash on because he's about to bath and go out for a walk. But my mom was busy,so I carried him and put him in. Hehe!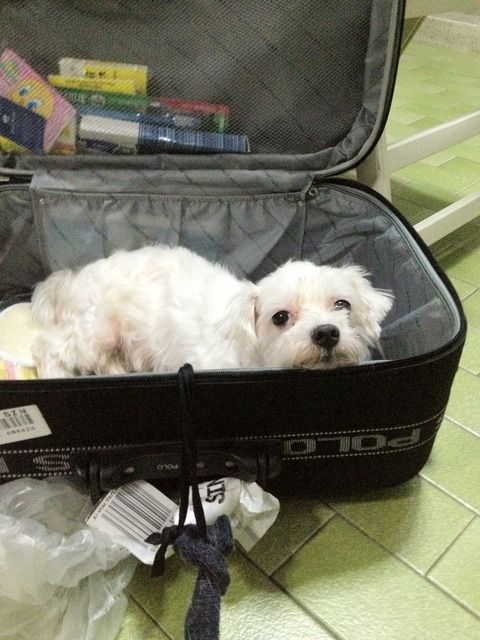 Le Bored
Leaning on the luggage now,he's a very very lazy dog.
I did this before in my previous trip to Aussie. Go read the prep for Aussie trip
here
. If you are so damn lazy,I shall be a good girl and post it here for you!