Whenever people ask me about Crocs,that pair of shoes,I always tell them:
It's the ugliest pair of shoes that I have seen.
I honestly can't be bothered when others wears them but I do mind when I see my friends wear them. I would always exclaim outloud: Why would you wanna wear crocs?!
"Comfortable mah."
Just the dog please,no crocs for me.
That's the famed design of crocs,so iconic that one can recognise it anywhere.
I believe that fashion and comfort should come hand in hand,never the extreme end of course. I always felt that even if it's as comfortable as what others say it be,it's just too ugly for me.
So the other day when I received the email invitation to Crocs Fashion Show,I laughed. But hey,I didn't dismiss it because I heard of Crocs emerging with different kinds of shoe designs but with the same comfort. Eager to see what they have in store for us,I rsvp-ed. Thanks
OMY
and
Crocs
for making this happen.
Without further ado,let the event begin!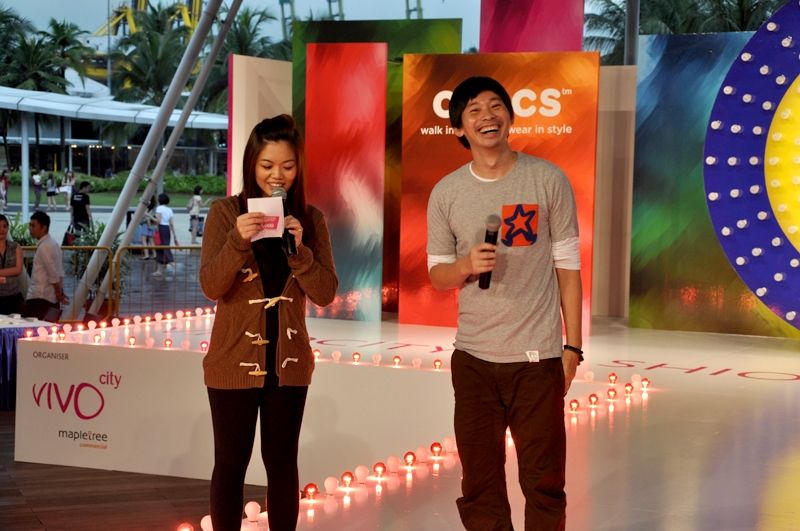 Here's Mint,giving a short introduction for Crocs and introducing the designer for Crocs. He also appeared in Supermodel Me as their stylist!
Here's the shoes that they are wearing and a few pairs that they are sharing.
Comfort,colour and design.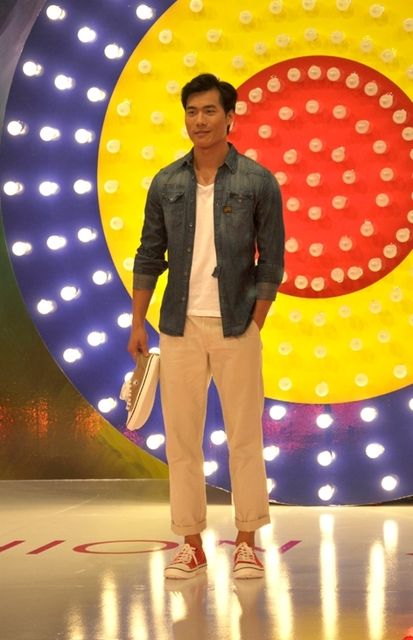 The first face of the runway. I was like a WOW. Good looking! Haha! I feel that the first model that steps out is very important,he or she represents the rest that comes out later. Good choice,and nice shoes yo!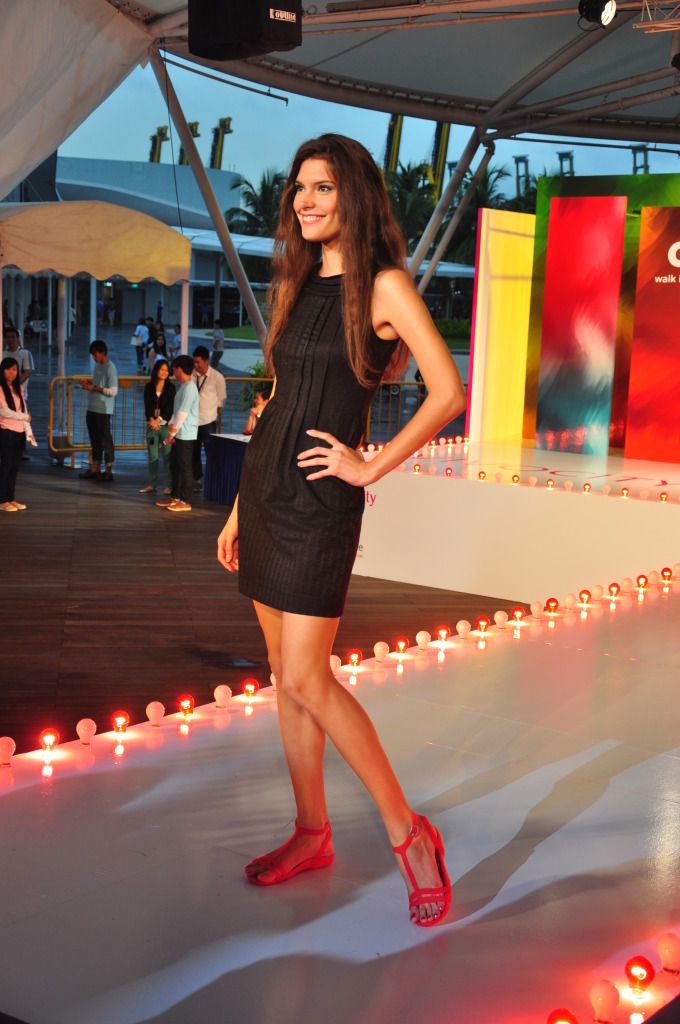 Sandals,a very beach look. Yet it matches the black sleek dress pretty well. Looks easy to slip on and suitable for many occasion without looking too shabby.
2 very sweet young models.
Showing off how they can pull off the look. The left one looked very sweet,whereas I love the right one too cause the looks of the shoes is like unisex,suitable for guys and girls. Nice!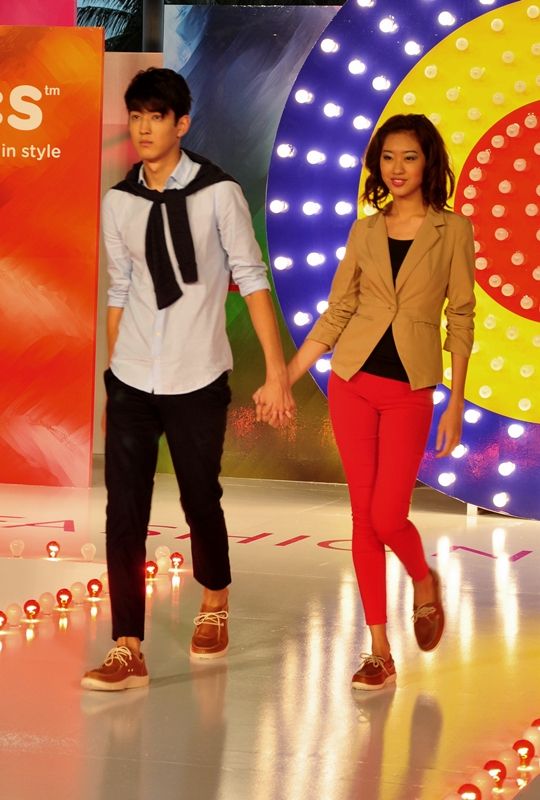 What this girl is wearing,is a light brown version of what I had shown above. See! The very couple-ish look. Not bad huh? I don't think it look very corny or anything.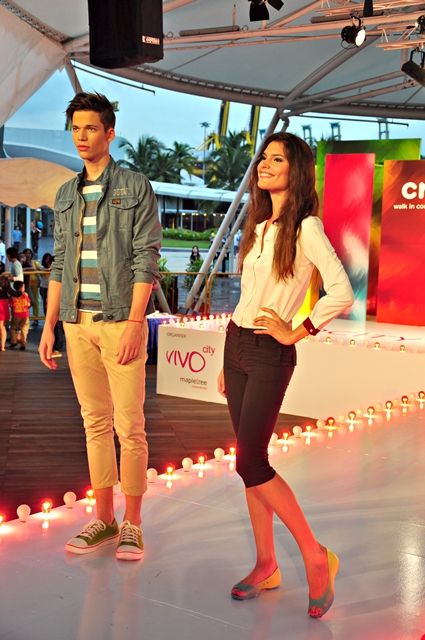 Suitable for schools? I think so. It's white after all.
Here,we come to an end for Crocs fashion runway. Many many shoe designs were presented here,which convinced me that comfort and style do exist at the same time. Jealous that you didn't make it for the show? Don't worry la,head down to Crocs now and try any pair!
Otherwise,go check out their facebook page
here
,their twitter
here
and their
website
to view the shoes online! They are now running a contest called
New Crocs New You
. Go participate and let them know why YOU deserve to win the contest for a make over from head to toe by reknowned stylist. What else is in store? Apart from winning the contest with a make over,you get to have $6000 worth of shopping vouchers and many other attractive prizes like a chance to go New York!
Go check out their latest
app
,download it into your phone and try on shoes virtually. I found this technology amazing and definitely fresh in Singapore,since I haven't seen other shoes stores doing it. And if you like your chosen pair of shoes,you can purchase it through the app!
Thanks to
Crocs SG
,I finally got my first pair of crocs.
Not the iconic pair of crocs shoes but more fashionable. Just perfect for school!
Walk in comfort,wear in style!