The final challenge is here! As you all know,the food and movies review post has been up. This time round....
It's the
FASHION
CHALLENGE!
On a bright sunny morning,Don,Fenny and I chose a weekday morning to visit Cineleisure for shopping. And also to avoid the crowd. A note to you guys: Don't go too early,most shops aren't opened until 10am or noon.
I already have a very clear idea of what I want to get,and what style suits me. I immediately headed straight for:
Rockstar by Soon Lee
Location
#03-08
Operating hours
Mon - Thurs and Sun : 12pm-10pm
Fri and Sat : 12pm-12am
Love this store,not just because of the name but the colours used are very pastel and they are conceptualised by
smart-casual
style. I'm not sure if they have a designer for their dress but they are definitely very comfortable to don on.
It's very difficult because I'm trying to look for something not too pricey,money for value and suitable to wear on the streets without looking odd. And here,I found one:
$49.90
Tadah! I feel that it's very airy,not too hot to wear in Singapore. Very suitable for everyday wear and the colour is fantastic! I really love this as it's very suitable for my style. It's SO ME! Plus it gives me that jap-style feel(minus blond hair with bangs la). And it goes well with my pants too!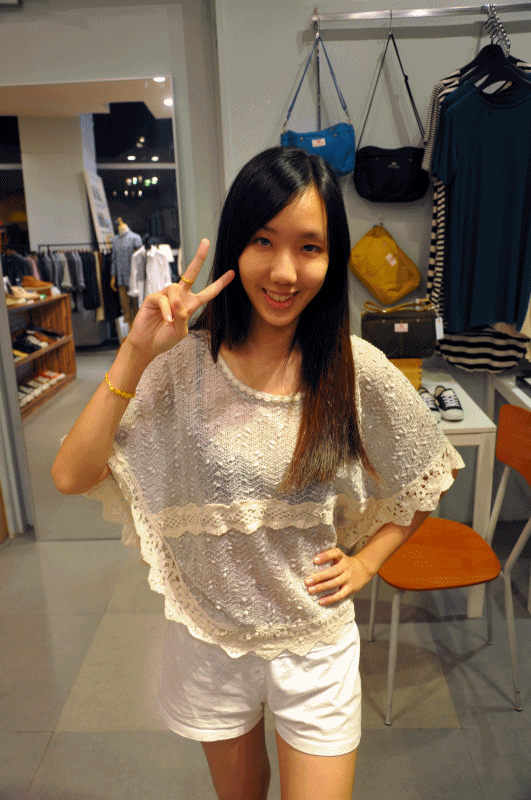 YEAH!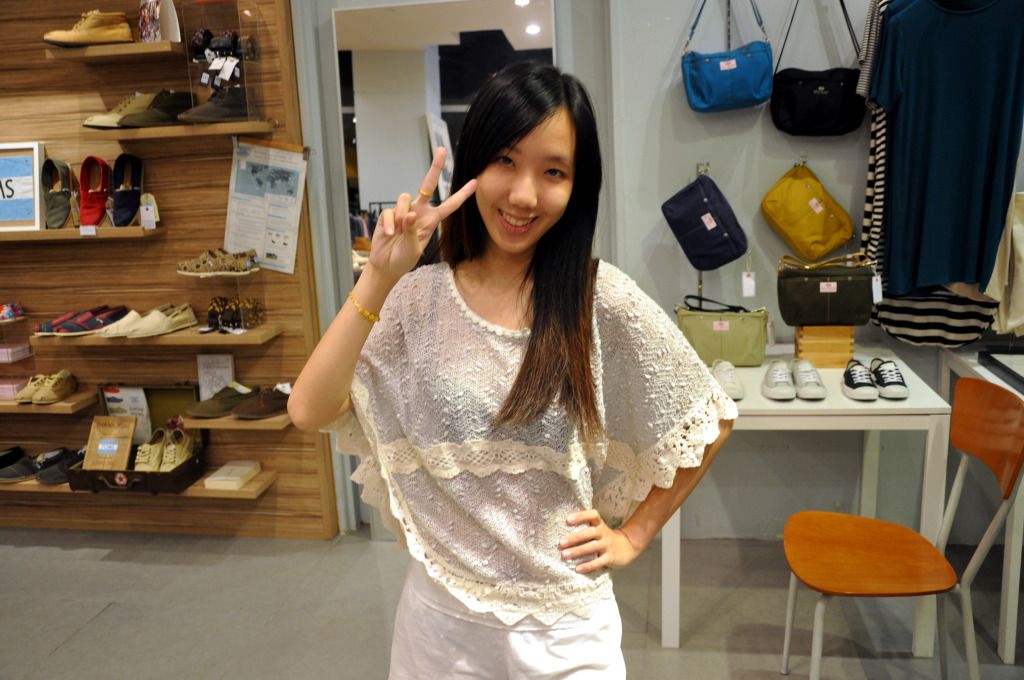 Next up would be: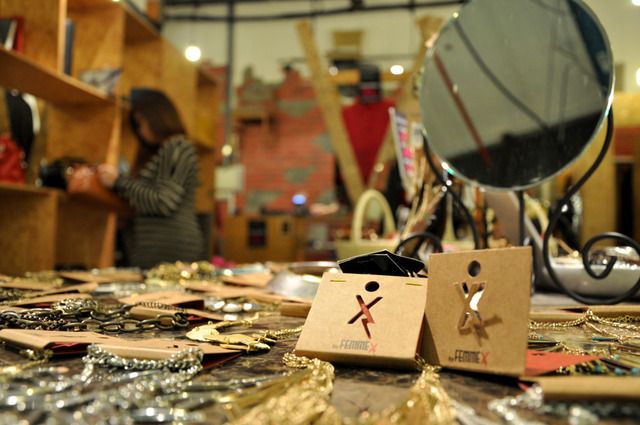 FEMME X
Location
#03-05
Operating hours
Mon - Sun : 12pm-11pm
I'm amazed with Fenny's style. She just walk in and came out looking DAMN amazing! She picked all of this. The bag,the ring and pullover. I must say,it all goes very well with each other and she can totally pull this off very well.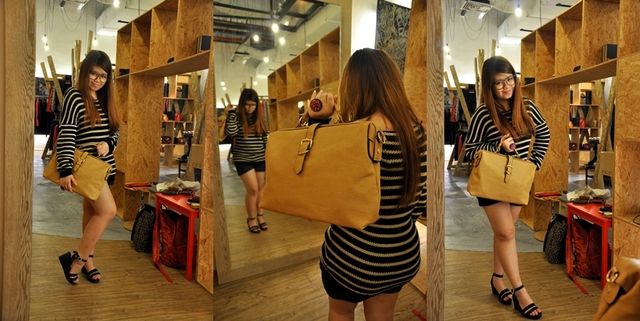 Tadah!
Stripped Pullover $59.90
Faux Pas Leather Bag $49.90
Pink Ring $17.90
So for more information about Femme X,head over to Fenny's blog and read her review now!
Next up,Ah Don ah~
Only he can be so hiao,wear bangles and pose like that! Totally hiao ttm,but he can pull it off very well. HAHAHA! Here at
Beadstreet
,he got his bangles at a surprisingly good price. Only $4! In town where you expect retails prices to be higher than bugis and other places,this shop sells surprisingly cheap and affordable accessories catered for teenagers to young adults. Nothing too kiddish or mature that you can find here!
Location
#02-08/09
Operating hours
Mon - Thurs and Sun : 11am-10pm
Fri,Sat and Eve of Public Holiday : 11am-12am
It is also here I got my
Hello Kitty bumper
,for only $2! Those that I saw online were like $6 and I was quite reluctant to buy until I saw it at Beadstreet. $2 only? JUST BUY!
Last but not least:
Capsule machines
I'm not sure how many would remember that these can be part of your accessories too. These are inexpensive,most of them are at $3 each. Mainly to hang from your handphones,or if you are a little more creative,tie them to your hair band or scrunchie! Check out the video below:
Hope you guys enjoyed this post and my feature of Rockstar by Soon Lee.
Last but not least,in fact it's the most important thing ever:
MY TEAM MEMBERS!
Thank you so much for the hardwork put in and co-operating,staying up late at night to do voting and hours of editing photos & videos.