Sponsored Advertorial
Hello Darlings!
With Valentine's Day coming up,have you decided on what to wear for that day? Or guys,have you decided what to buy for that special girl yet? If you haven't,fear not. I am here to introduce a new shop to everyone,called:
GAGA-Z
Many shops has got only one main supplier from a certain country. Examples would be Hong Kong,Bangkok,Korea or China. Gaga-Z however,have their stocks shipped from almost everywhere! Setted up 4 months ago,this store is brimming with many apparels and clothes. They mainly cater for girls but there are bags where guys can carry too!
As for me,I love shoes. My love for shoes is as deep as the ocean. Come on,there's no reason for a girl not to like shoes! The first thing for me is to check out the shoe section. Check out the different sort of shoes imported: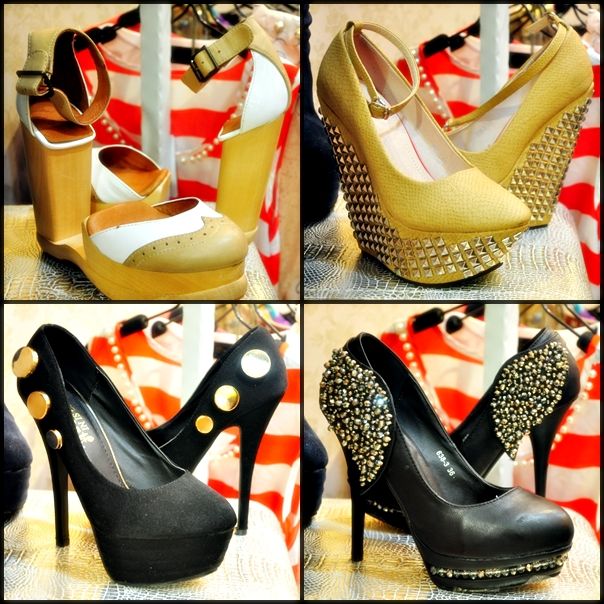 In a clockwise manner,the
first
pair of shoes on the top left.
Have you noticed something? Yes! There is nothing at the center portion. I haven't seen this kind of high heels before but after trying it on,I must say it's very comfortable and airy to walk in. It's also the kind of shoe where your feet won't sweat in.
The
second
pair on the top right hand corner is one sexy pair of wedges.
Alluring with a snake skin-like texture,the wedge is studded with metal bits. DAMN CHIO! It's like damn bling also,wear to a club and you will probably 'bling-ed' everyone else to death. HAHAHA!
The
third
pair at the bottom right hand corner is my favourite pair.
The wings smack right beside the heels has got blings and so damn shiny can! Not only that,between the platform and the covered portion of the heel is a string of shiny beads. Quite pretty in my opinion.
The
fourth
pair at the bottom left hand corner
would be what I call,Topshop-inspired kind of shoe. I don't know. What do you think?
These few pair of heels are imported from Japan. I think the most distinctive pair would be the blue one,isn't it? Like what those Japanese girls would doll up in?
For a gaga-ish feel! Outrageous and something that cries "
ME!
"
RAWR!
Trying on my favourite pair!
Chio right? Better go grab it soon if you like it. As to promote
unique-ness
,they usually import only 1 or 2 pair of same design. As for this,I think there's only one pair.
Here are the dresses: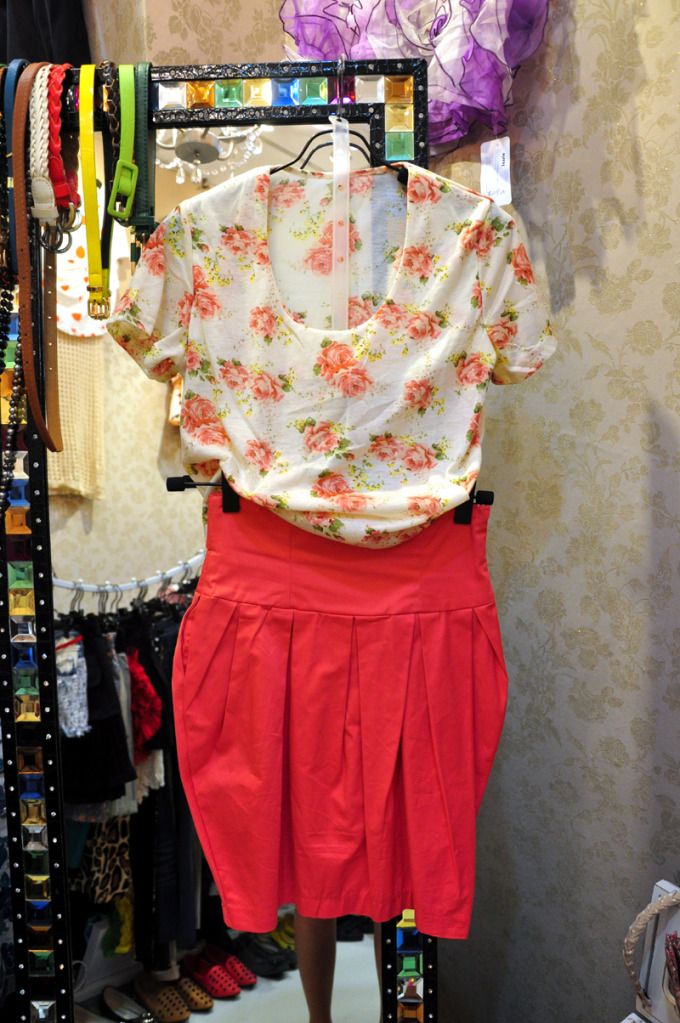 A very sweet looking tshirt,matching well with a skirt in the shop.
Party-goers!
This is one that you might wear. Bare-back!
Their fabric are made of good quality. What can I say? They are imported from Hong Kong and Korea,how can they not be soft and nice?!
As the shop caters for people with a different style,here's a contrast of different style: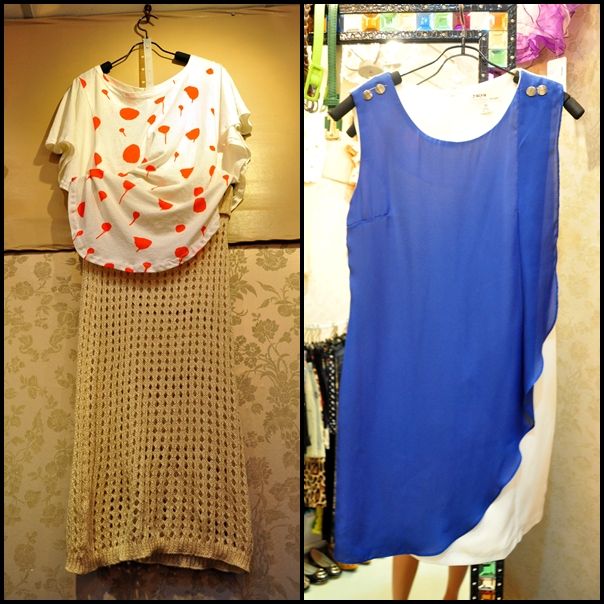 Urban-ish VS City girl
As for the bags,here's one that guys can bring around:
Big enough for you? Bright enough? I think it looks good.
A few more that you can choose. And there are hats to match too!
And spects!
Of course,they are for you to act cute in. But doesn't mean that you can't bring them to an optician to put the lens in ;)
And one more thing..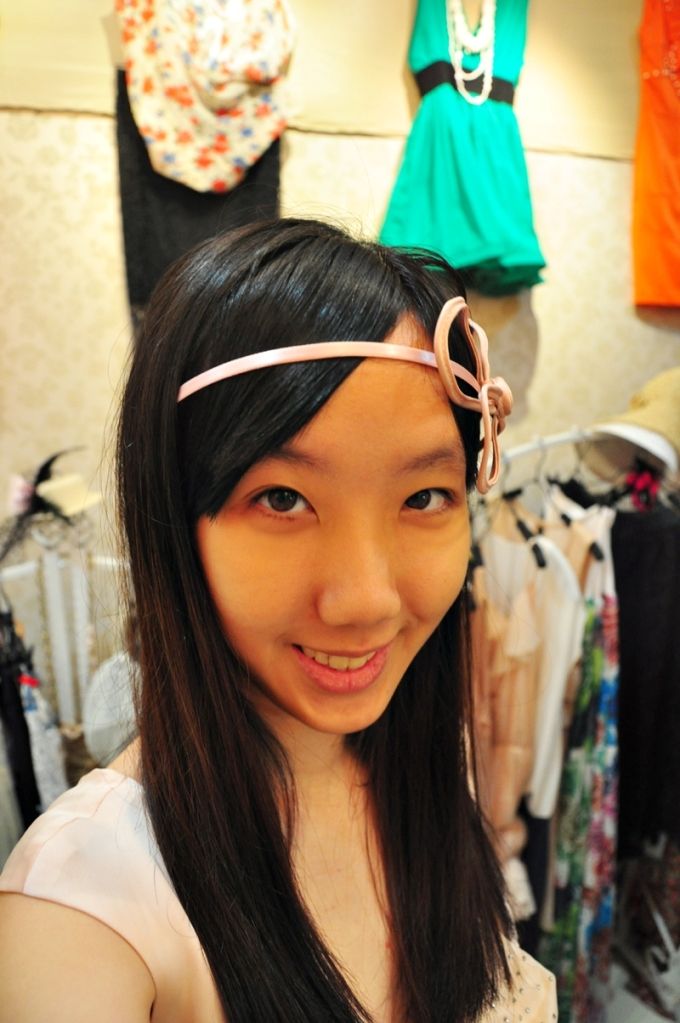 TEEHEE!
Opps! I can't help it,I just had to do it! Hehe. What I'm saying here is that they offer cute hair bands too. Having flower clips and a pink rose hair band at home,I particularly like this one!
One more shot. I think I might get this hairband!
They are located at:
Far East Plaza
#03-127B
For more information about them,check out their facebook
page
!
Dont' say that I don't good stuff with my readers. Present this for 20% discount!
All images were brought to by my trusty D90