Hello darlings,
Happy Chinese New Year to all of you!
How is your 1st day of the lunar year going for you? Good I hope,collect as many ang pow as you can wor! And so,I shall begin. Remember in the previous post,I promised to wear a cheongsam for this Chinese New Year? And I showed you guys a sample of what I am going to wear? Unfortunately,the blogshop sent the wrong colour to me. I ordered the cream,but they sent the red one instead. Trying it on,I thought it wasn't too bad. So I didn't change it. Here we go...
No rush,darlings. Here's the preparation stage. Make up,done! Put on the dress,do up a bit of hair and....
.
.
.
.
.
.
.
.
.
.
.
.
.
.
.
.
.
.
.
.
.
.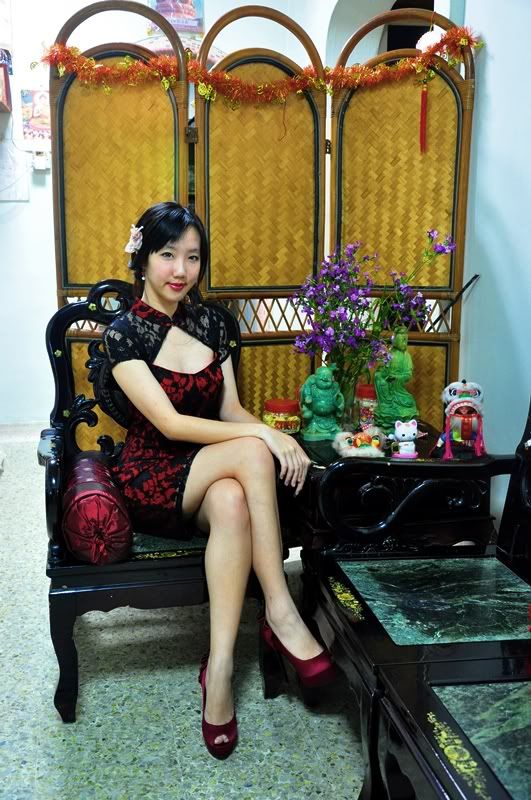 TADAH!
Trying to maintain a classy,retro look. Red lips doesn't seem to go well if I smile with my teeth.
A more girlish,playful look. I think?
And one standing.
Happy Chinese New Year guys! Gong Hei Fatt Choy! :D
I must admit,this isn't the best photo shoot for the cheongsam that I can ever give. But I wanted to rush out,so I made do with I can. The lighting is slightly over exposed because I turned on 2 lights for a better view. It was taken the night lunar 1st,so the natural light wasn't very good. And outside raining some more! Brrrr!
After the shoot,let down my hair. Loved the flowers that I bought from Chinatown!
img style="display:block; margin:0px auto 10px; text-align:center;cursor:pointer; cursor:hand;width: 531px; height: 800px;" src="http://i295.photobucket.com/albums/mm151/Idreamtobreakaway/DSC_0056-1.jpg" alt="" border="0" />This is my profile picture on facebook now. Hope that you guys like it! And after sharing it,34 likes on the link itself,16 likes on the photo and 7 on the album!
YAY!
Looks like I should bring back the cheongsam tradition and hey,I fulfilled my promise this Chinese New Year!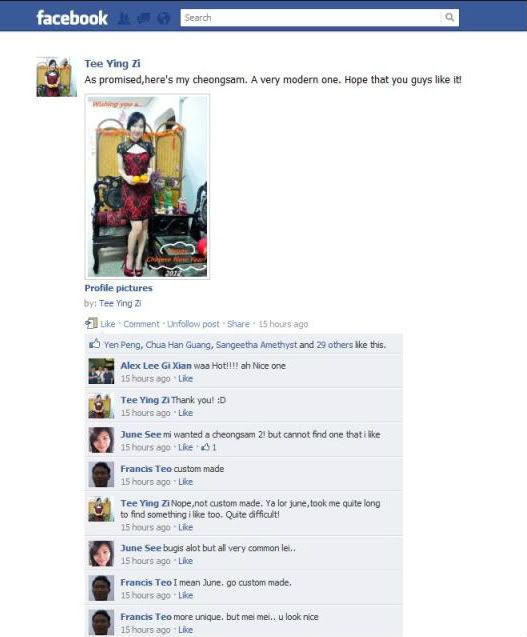 Interesting fact:
As you all know,this year's zodiac is
DRAGON
Have you guys noticed that it has been raining heavily these few days? Apparently it was said that dragons are the ones who control the rain,so that's why it's been raining. According to myth,that sounds quite logical too. While I was watching CNA this afternoon,the forecast by the China lady for finance this year is that
gaming
(if I didn't hear wrongly),
shipping and water-related tourism industries
are bound to raise. So investors,get your bucks ready!