HELLO MY DARLINGS!
How are you all?
My exams are coming to an end and holidays are about to start,I'm feeling extremely lazy. I wanna lie in the comfort of my bed all day long,eating food that I love,reading books by the window with glorious sunshine shining in! In any case,here's a little update to satisfy your craving to read this space.
As I grow older,I find my beverage choices widening. From coke,I went on to drinking wine and tea; Something which I guess we all eventually learn as we mature. Now,instead of ordering my usual coke,I actually begin to give a second thought to ordering tea! TWG is one place that I'm beginning to frequent,Marina Bay Sand's outlet to be exact. I have yet to try the one at ION but they looked crowded all the time. TWG has got a nice ambience,wide range of tea and the service's pretty good I guess.
On a random weekend...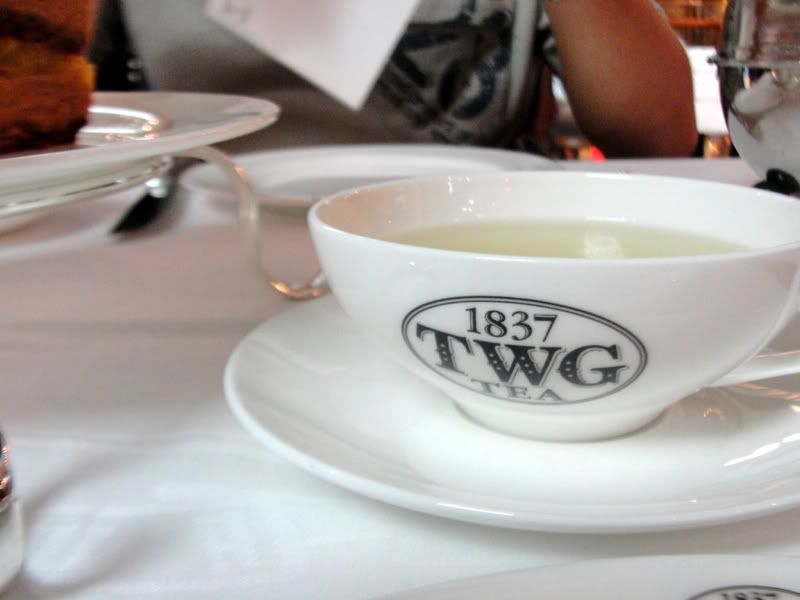 YEAH!
TWG for the win! Got myself a pot of Chamomile for $11++. If you feel that for that kind of price,you should try something more exotic,please do go ahead. We all have different preferences. I like mine flowery and mild. Not too heavy because...
I'm complementing it with
Macarons
.
The
black
one is
Caramel
. But I must say,it doesn't really taste like caramel. The sweetness is simply overpowering everything else. Second of all,my advise is that you best not try it especially if
you are on a date
. This damn macaron gave me lips and teeth a darker shade. My partner commented that I look like a
zombie
=.=
The pink is
Bain de Rose
. Needless to say,yes,it's
rose
flavour. I love it,mild tinge of rose and sweetness. I must say,all these macarons are pretty soft and can't be compared to its original makers in Paris.
And cakes!
I honestly regretted ordering this cake. I also wouldn't recommend this,though I think the rest might do much better. It's kinda soft and bouncy like jelly.
Chocolate
and
orange
I think. If you can see the middle section,there's a layer of
orange
. NOT NICE. Sorry,I don't really like it. The taste is just too weird,doesn't really complement each other very well. I ended up scooping the top and bottom layer off,leaving the orange untouched.
I absolutely enjoy my day spent at TWG,perfect place to spend a quiet evening. And it's a good place to chat! I would love to come back and try their salmon again.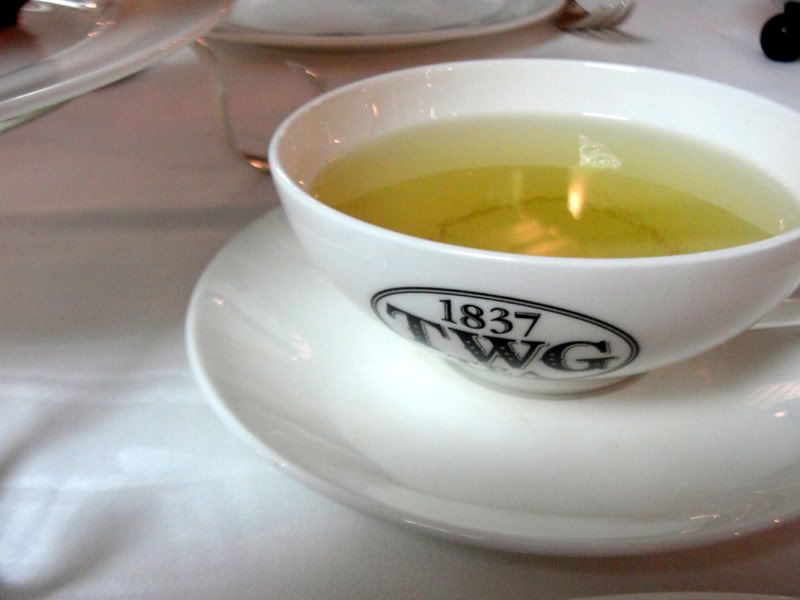 So,tea anyone?