Last week,I was asked to come along for food tasting in Downtown East. Initially,I didn't know what it was. Until I reach,I realised that we're actually about to try out beancurd! I had always wondered what's the big deal and why does everyone seemed so 'into' beancurd,I even have friends going out to eat beancurd for supper! Don't get me wrong,it's fine.
We all have our own choice of food for supper. But honestly,
in all my life I have never ever eaten beancurd before.
Really. I consider beancurd and other food like,black glutinous rice/tau suan/chng tng/black sesame paste etc as '
healthy food
',which all looked so appealing to me that I therefore conclude that they are NOT. NICE. FOR. ME.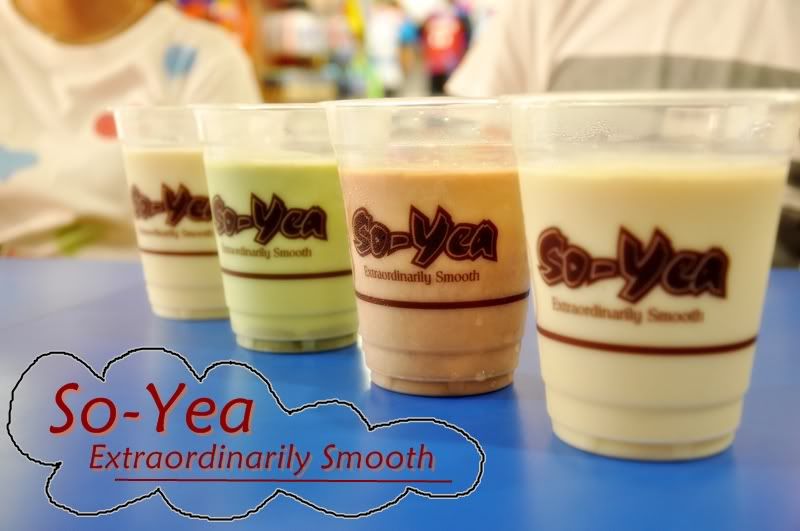 So-Yea offers 4 flavours:
Original (soya bean)
Almond
Matcha (Japanese green tea)
Cocoa (Chocolate) Using real cocoa
Noticed something
extraodinary
?
Yes,these beancurd are in
cups
! The idea actually came from lady boss's and her husband,who love to eating beancurd but always found it a hassle to find a place to sit down just to eat. So drinking of like bubble tea makes it more convenient,enjoy eating/drinking healthy stuff on-the-go!
Kitty meow meow welcomes you to the store! :D
Health benefits of eating beancurd:
Help to reduce skin problems
Natural antioxidants to treat menopause symptoms
Low in saturated fats & calories and zero cholestrol
Rich in Omega 3 and 6
High quality protein and prevents illnesses
Speed up healing of wounds
Move bowels and reduce constipation
Prevention of osteoporosis (high in calcium)
Easily digested and prevention of kidney diseases
Of course,this are the benefits of eating beancurd. If it's just soya beans alone,I suggest you go chug down a whole soya sauce! TEEHEE!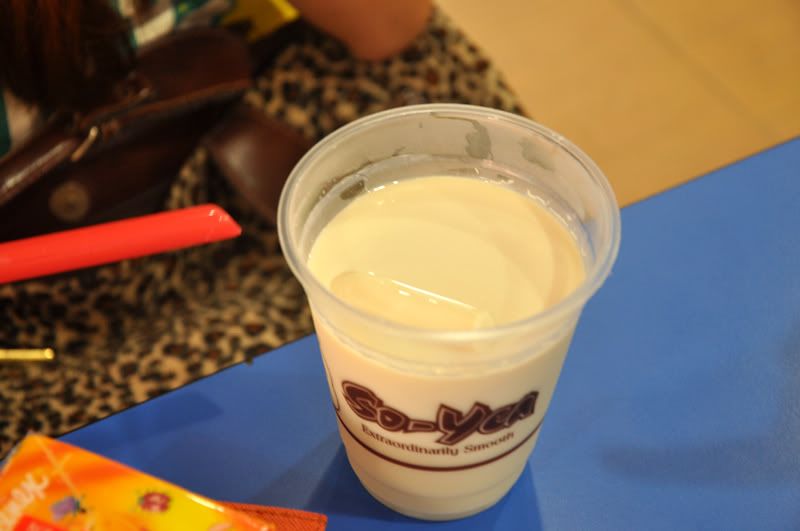 Here's Fenny trying out her beancurd.
Some people like to mash up their beancurd,some like to scoop it into many small teaspoon size pieces. Looks like Fenny enjoys hers this way!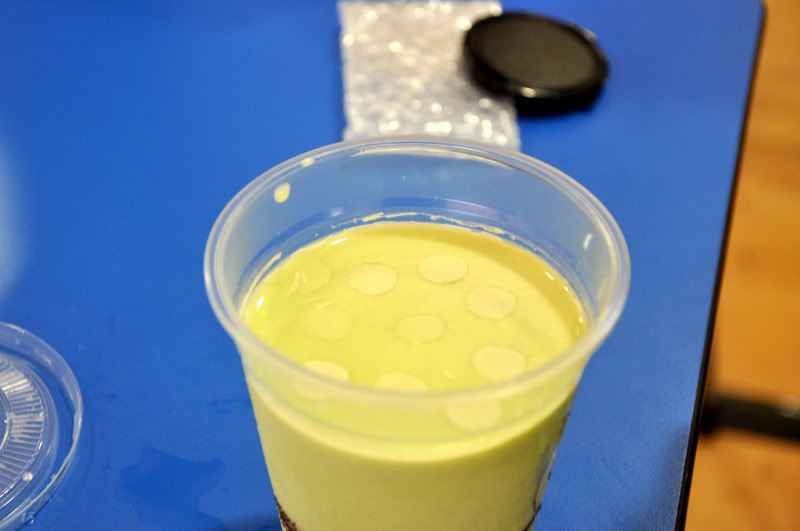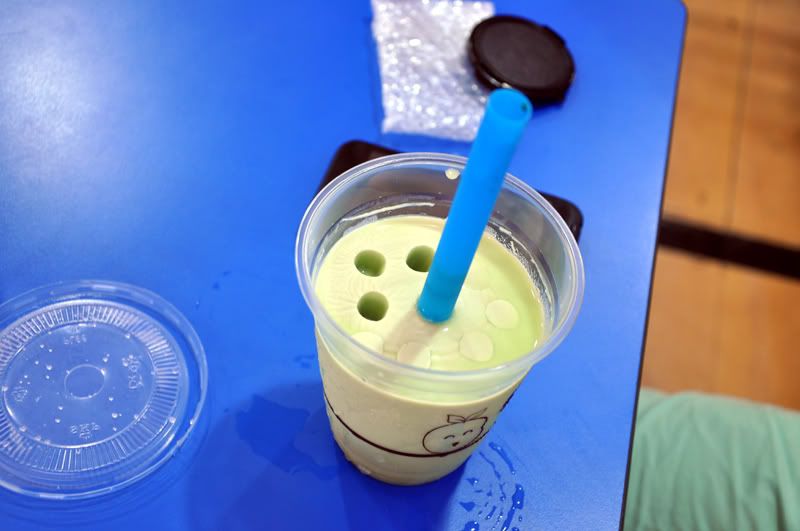 Here is Ben's Matcha. He enjoy poking many holes. It reminds me of a lotus bud. Hmmm...
I personally love the
chocolate
one the best,really. It's just a perfect choice than the rest.
What's this?
It's a sample size of beancurd and grass jelly! Yes,you can actually add toppings to your beancurd. Exactly like bubble tea,but no pearls.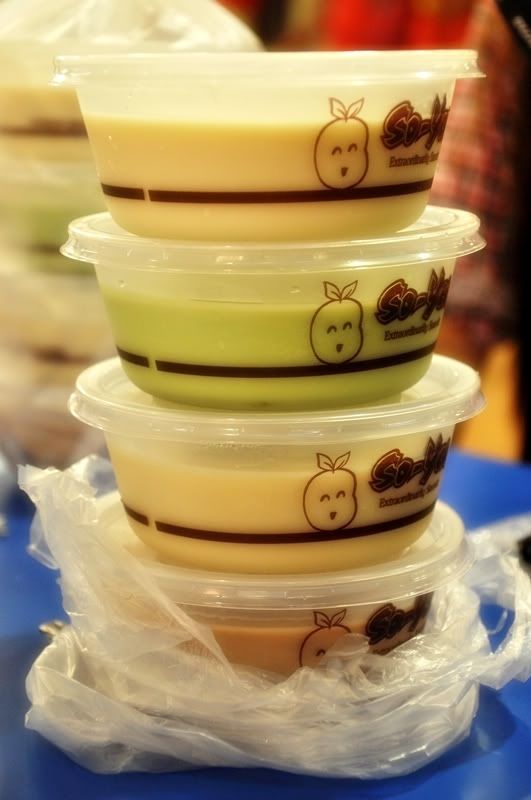 Miyo gave us 4 to take home!
And I must say,they are really yummy. My whole family loves them! Oh boy,I wish I could go get a cup right now. Not bad okay,for someone who doesn't really eat healthy to actually crave for beancurd. BEANCURD!!!!
Last but not least,a group photo with everyone!
Ben and I
Hello everyone!
Craving for it too? Head down to:
DOWNTOWN EAST
1 Pasir Ris Close #01-18 (
right outside NTUC chale
t)
Singapore 519599
Alternatively,check out their website and facebook page:
Web:
www.so-yea.com
FaceBook:
www.facebook.com/SOYEA.SOYEA