And after buzzing around busy like a bee,I head off to meet John for some shopping and dinner. I'm very happy to see him back here,though it will be soon before he leaves again. Nevertheless,a day well spent. Or should I say,a few hours.
Funan IT mall seemed to be his favorite hangout place =P
He's gotten his camera stuff while I get what I had been eyeing for a long time:
Tennis racquets
! Woohoo,I can't wait to use them.
We then settle at TCC for some drinks before heading off to Cityhall to meet the rest for dinner. It's just some good laughter,catching up and so on. One of the kind of friends whom you will never run out of topics with :)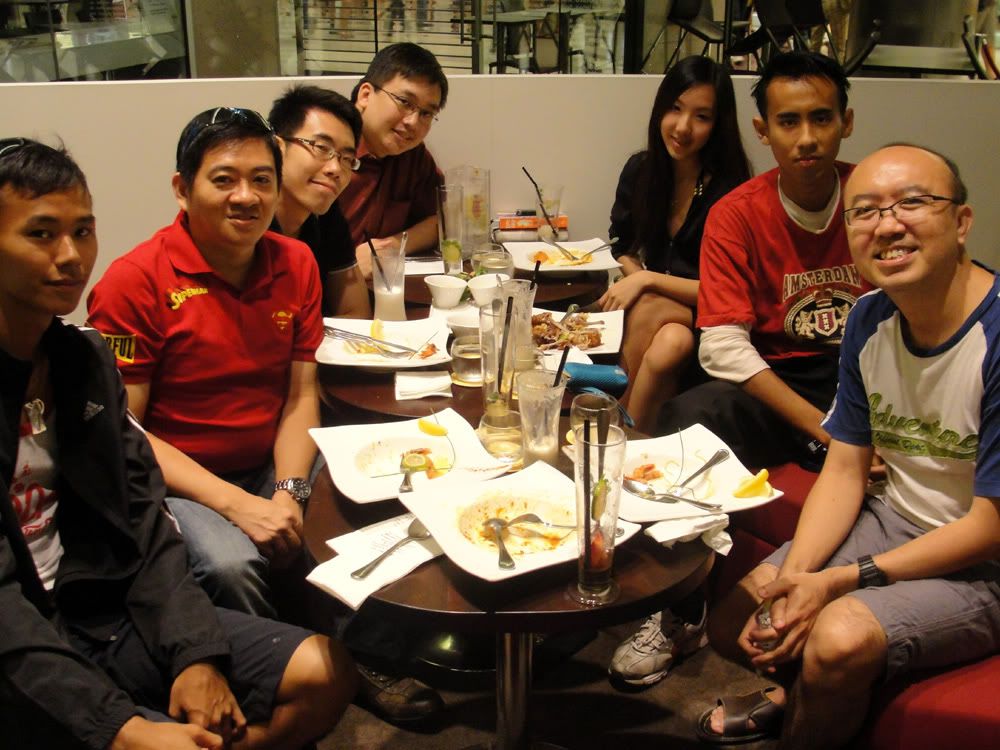 At cityhall's TCC for some dinner.
On a random note,I'm stuck onto this book for now:
One Day.
Not that fantastic,it kinda lack the emotions. But nevertheless,a good read. I'm still halfway through.
One Day. It's like a good title for this post as well,one day.