Sponsored Advertorial
It's going to be quite a colourful one.
Why? Check out the colourful fonts! Let me show you something cool about pens with erasable ink:
Yes,thanks to the pen tip!
Why so? The pen holds a thermo-sensitive ink as its precedecessors, and it comes in highlighter form too! This ink disappears with a simple rub with this durable rubber stud at the end of a pen. Fret not,now mistakes are erasable! It's clean,neat and fuss-free. Don't believe?
Have a look for yourself!
Cool or not?!
Now I can erase any mistakes I made rather than using correciton tape or cancelling it out.
Not only that,Pilot has released ball pen of 6 more different colours. 6! And 6 different colours of highlighters too! You will definitely be spoilt for choice.
Here's another example of fun I tried to do with the pens: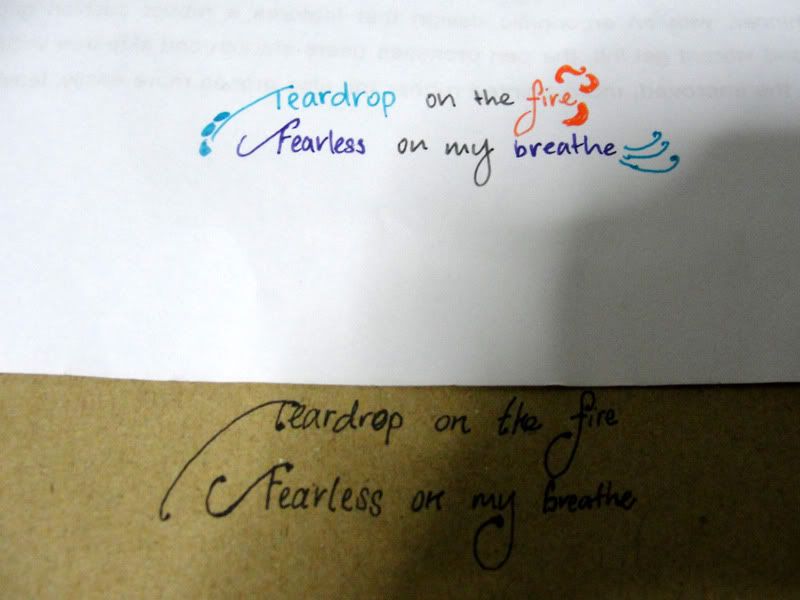 Lyrics! Which one are you more inclined to look at first? Definitely the coloured ones yo!
Here's one more:
Well,it's one that I would used to encourage anyone. Bear this in mind and have a smile every single day!
I love coloured pens,they are good for taking notes. It is said that different colours helps to improve the chances of your remembering the notes taken too!
Here's my take on this pen:
Writability
- 8. Smooth and swift texture.
Handling
- 9. Easy to hold.
Looks/Overall Design
- 7. May look normal,but colours are vibrant and attractive.
Overall
- 8.5. A good pen to use,easy to carry around around.
Last but not least,this post is brought to you by:
WARNING: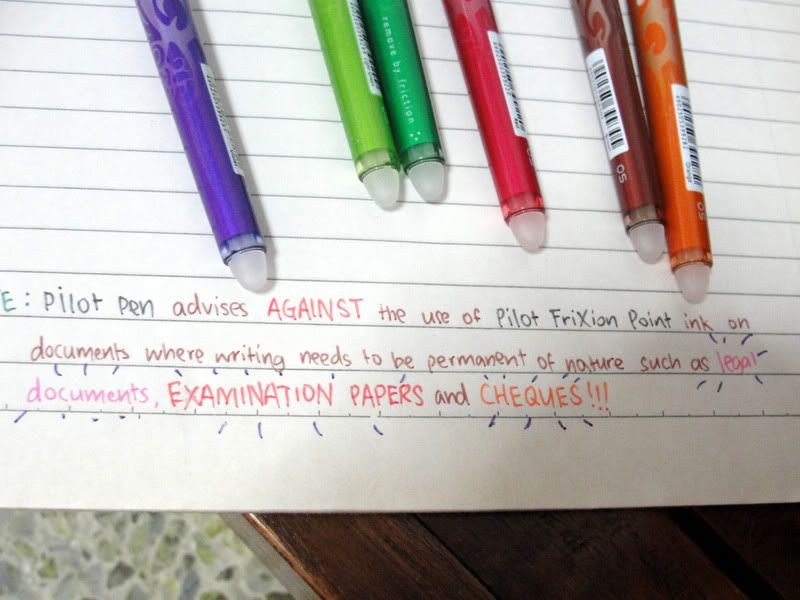 Do not use in exams,cheques or legal documents!!!