A long overdued post! This is about the waterfront show at Marina bay sands.
Ever been there to watch the show? I never knew that there's one,until Jing Long and Jia Qi brought me there. That was a month ago though. The effects were amazing,but the storyline is kinda lame though. It goes with: "This is a story... About light and water..." Then I thought it's going to be some amazing storyline,but oh wells,have a look. Don't know what they are trying to portray.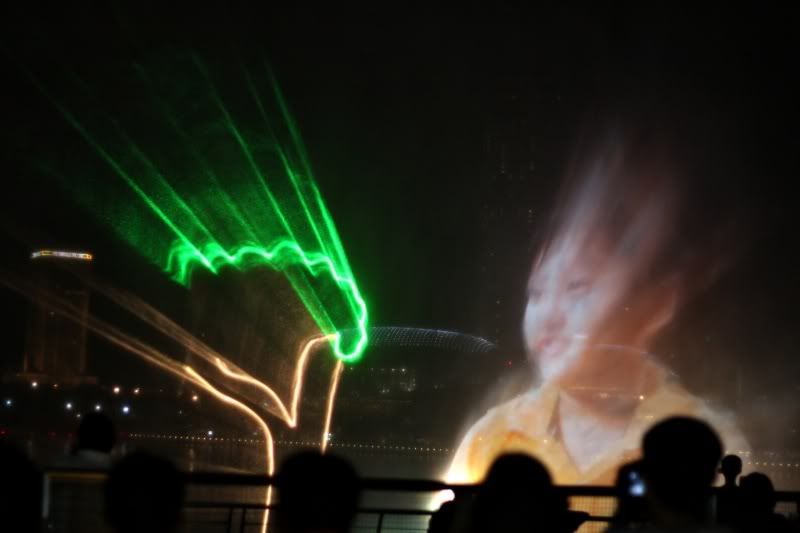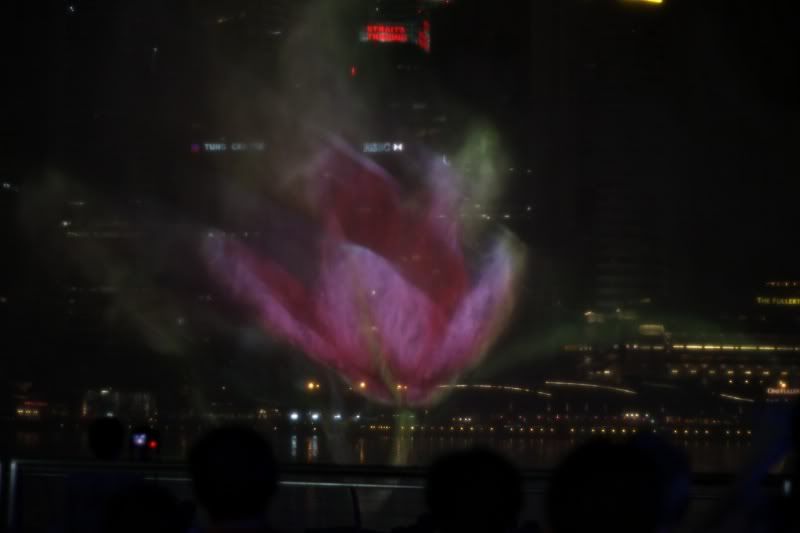 Pretty flower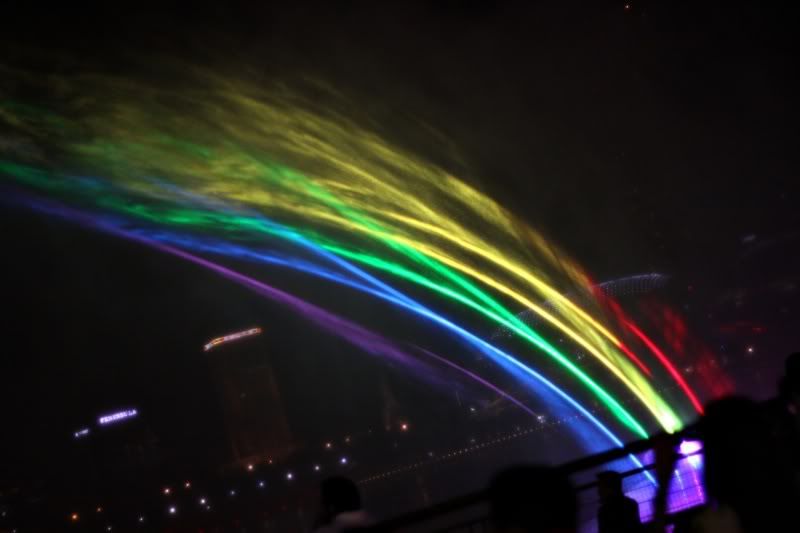 CHIO RAINBOW!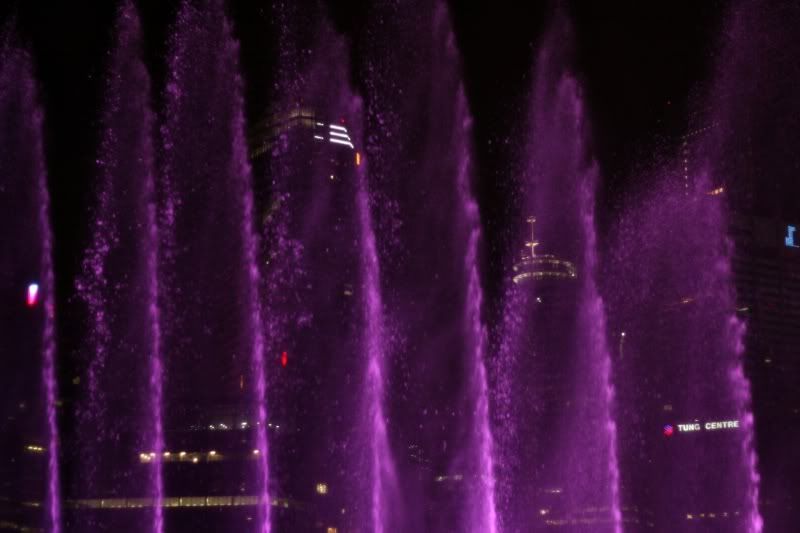 This is especially,is the best part of the show. Where the light shone at the side,and bubbles of different size floated out. I'm captivated by these bubbles,it would be more amazing if there is some chiobu wearing some chio fluffy dress walking among the bubbles. LOL! I mean,the scene is just really pretty lah.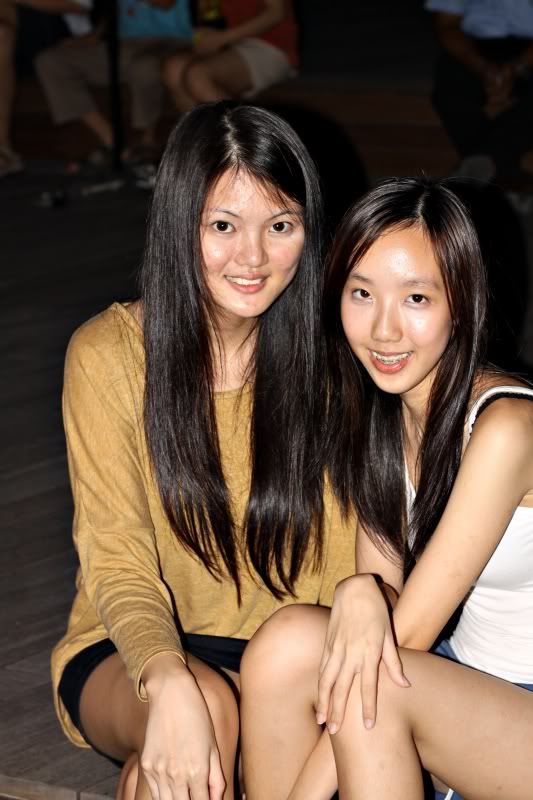 Here's me and Jia Qi while waiting for the show.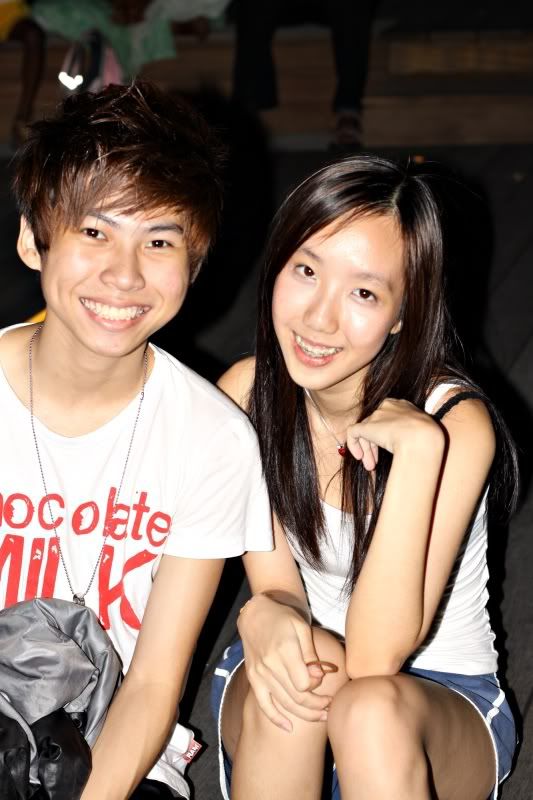 Jing Long and I.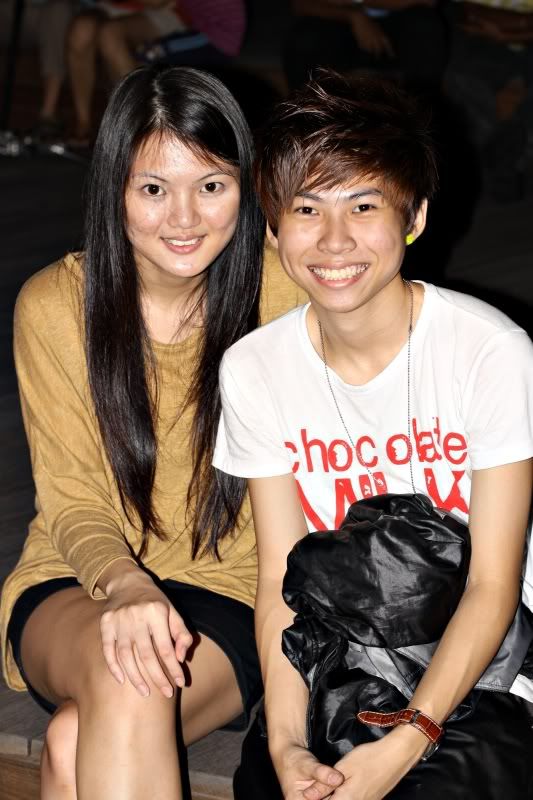 Jia Qi
and
Jing Long
!
We stayed on for awhile after the show,and there's this light toy that everyone is playing. Curious,and for the sake of entertainment,I bought one too. And it's only $1!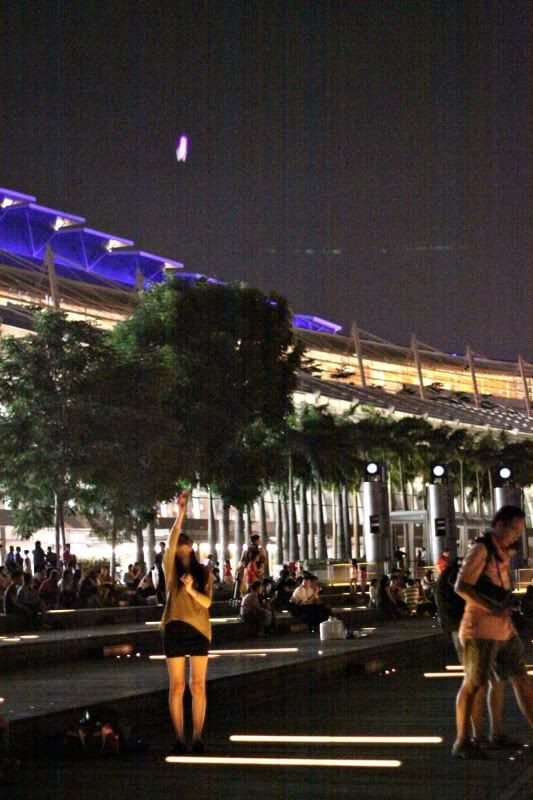 I think this shot super hard to catch. What more its taken at night. Nice shot,Jing Long! And here's him trying out the toy:
There's a red heart shape light beside him,UBER CUTE!
And here's all 3 of us! :D
Hehehe,we all act cute. Says who?! We ARE naturally cute,no need to act! Haha!
Picture credits to
Jing Long
& his trusty Canon Eos 50D