I have been spending a lot lately,gotta control my spending! I can't help it. You shouldn't be surprise hearing this from a girl and secondly,I just got my pay recently so I can't help but go shopping.
Hehe,I finally can haz 4 digit in my personal account!
.
.
.
.
.
.
But I spend away buying a lot of little things. I met up with Joyce and Shirley today in ION,where I had a bowl of yummy ramen in the basement to satisfy my ramen craving. Head off to Zara to look for my 2 pairs of shoes. I wonder if I should FML or not when my size was sold out. Because each pair cost $200! Well,much as I really want those,it's $400 saved. Then we went to Scape,silly me thinking that there's flea today. Joyce and Shirley,so sorry for the trouble! Bought Joyce a box of Royce chocolates and got myself a box too. White choclate,that's what I like. And finally,here's my hoots for today,many cute little toys!
White Royce Chocolate
Tadah!
A cute little fan that doesn't seem to blow much wind. You have to wind up the key at the back of it. Then 2 little
PENTAX
keychain that can be a hotshoe for DSLR,one of which I plan to give to a friend. And the last one was a RnB hippo which I got from Kindersurprise given by Andy. Well,at least it's a RnB and not some love-song hippo. Here's how the keychain looked like on my DSLR:
Cheat my feeling lor! I thought the tiny red dot on the keychain can blink when I put it on the DSLR. End up cannot one. Never mind,I will treat it as a keychain still. It's cute!
Finally gotten myself a BB cover! Isn't the roses chio? It's not really my style,but I certainly like unique stuffs. It's hard to find a nice BB colour,got it from Cine.
And after which we all ate at Macdonald's,and went home. You think I'm gonna let this post slip past without posting my chio pictures inside? You wish! Nah nah nah!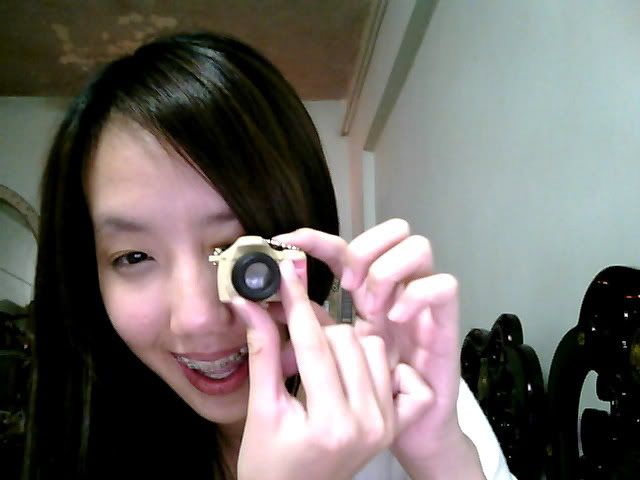 Let's take some photos for good memories,kachak kachak!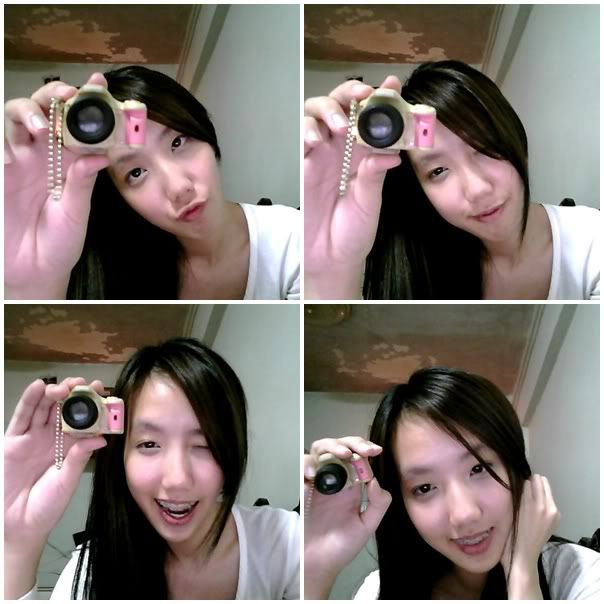 Oosh! I love the photos that turns out! Hehehehe!
Sadly,it's bad to reality tomorrow people. Time to go back to school and work. Have a good monday and a good week ahead. I can't wait for the weekends to come again!
Goodnight and candy dreams!