A weekend that I can finally rest! Thank god. It's time to have fun.
After work,I head off with Kai Zhi to meet everyone else at Marina Square. Head over to Zara and got Tiffany a birthday present as well. Happy birthday,Tiff! You're finally 16 already,may this year be a sweet 16 one for yea!
Anyway,somehow Andy always scores the highest! While Jing Long,Kai Xin,Jia Qi,Kai Zhi and I lag far behind Andy. We always kena 'longkang'(drain)! Hmph! Just before the game ends,we all decided to do 'stunt'. Some of us tried to turn our hand so that the bowling ball would kind of spin,if you know what I mean. Then some of us would try the ball from a higher ground. And here's mine: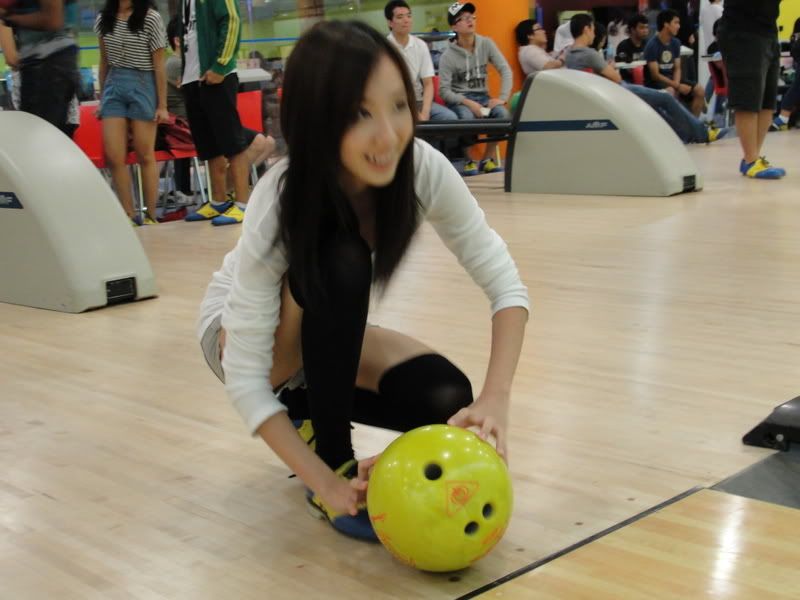 Yeah man,push the ball! It's a blurred shot.
Tadah... This 13kg ball just entered the longkang. Zzz.
I'm never good at bowling,neither is it a favorite sport. It would never come across my mind to play it as a leisure sport. But they said,it's the process that matters. Indeed,we cheered when there's a strike and gave encouragement when there's a 'longkang'! :P
Then I did a google search on bowling fail. Nothing much interesting came up except these 2:
.
.
.
.
.
.
.
.
.
.
.
.
.
.
.
.
.
.
.
.
.
.
.
AND
Sexy butt hor.
Don't look liao,si tiko. Look here,this is the
real
chiobu!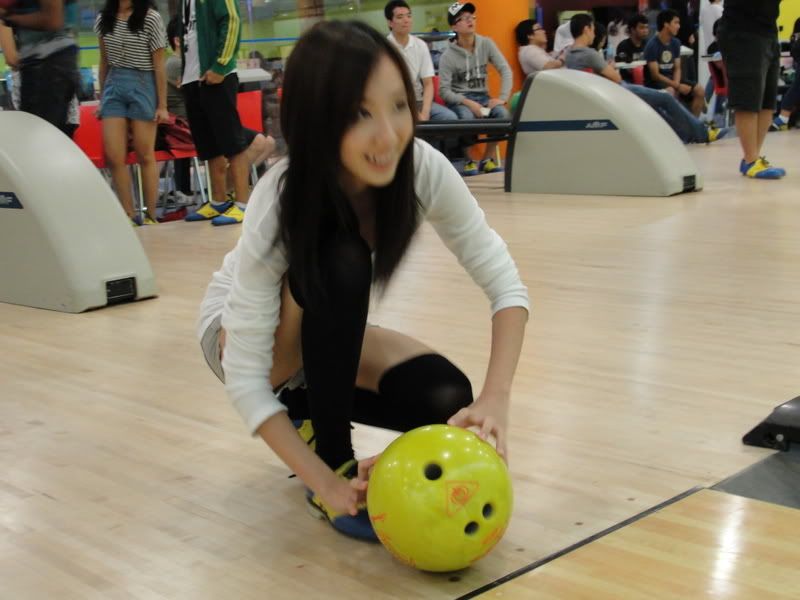 Hehehehe!
Goodnight!