I'm in Sydney!
And that is 2 months back,haha,gotcha! Anyway,Sydney was my last stop in Australia. I was excited to see the city! Honestly,it's not just about seeing Sydney Opera House. It's also about the shopping! I wanted to see what can I shop from this city,hee!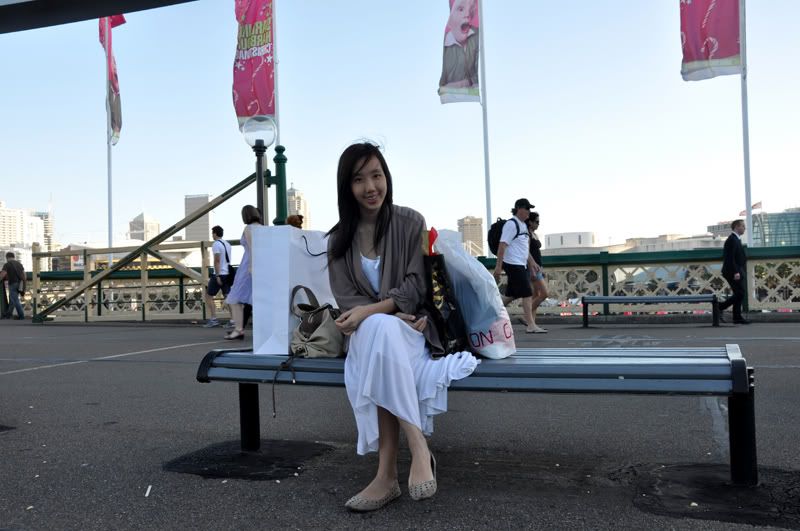 Cockle Bay
Sitting on a bench with my shoppings. One of the damage to my wallet was the famous UGG boots where almost every girl I see on the street is wearing,$160AUD! Oh,by the way,it's very cold for me even though the sun is quite strong. Ridiculous as it sounds,I'm trying to use my shoppings and shield from the wind.
Australian National Maritime Museum.
Yes,those belonged to them!
Tadah!
It wasn't a particularly beautiful day so I didn't do any photoshoot here. But it sure is sunny,almost everyone is wearing sunglasses! And windy too. And to the side,it's Sydney Harbour bridge.
Sydney Harbour Bridge
Yes,you could actually climb the bridge too. I heard that the view was fantastic,but it isn't cheap to climb up. About $200AUD I think. It's late afternoon already and time was running out,I couldn't get there in time to climb the bridge. Blame that on shopping and nua-ing in bed till late morning.
Since everyone is wearing sunglasses,I myself have always wanted to get a pair sunglasses that I will look good in. There's quite a number that doesn't fit my face,but here you go:
I think I push it too far INto my face.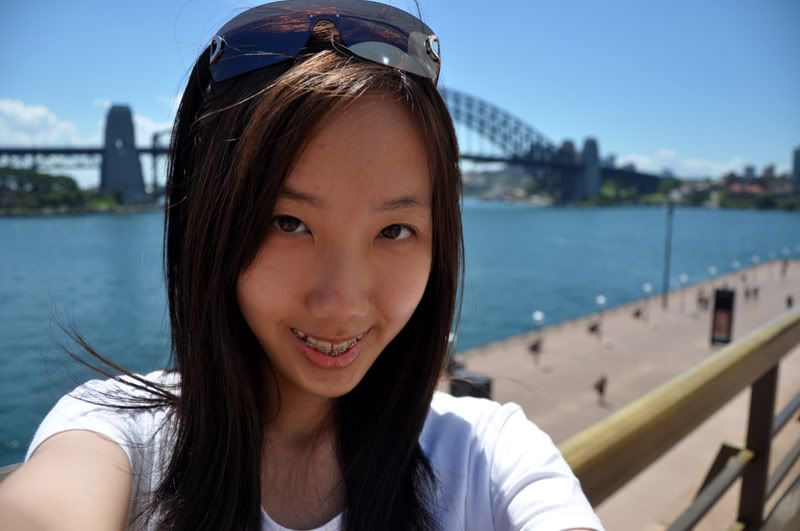 Hello Sydney!
Anyway
I was so busy shopping that I only head over to Sydney Opera House on the second last day. I am so excited! I have always seen pictures of the opera house on the internet,postcards and advertisements. And now,I am finally going to see the real thing with my very own eyes!
-hops in excitement-