Sponsored products advertorial
BB cream!
I never understood what was the craze about it even though I had a lot of requests from friends asking me to buy it when I visit Korea last year. To me,I never really cared about its multi-functional purposes and only see it as wet foundation because of its coverage.
But today,let me introduce you to:
Dr Jart Premium Blemish Base SPF 45
The ingredients are: Biopeptide , EGF , Acasia collagen , White gold ingredients. This means it not only protects your skin against the sun,it also has anti-oxidation effects that revitalize your skin into its elastic and live original condition! The white gold ingredients inside helps to increase skin protection,which is to cleanse your skin and protect it from harmful ingredients.
In other words,what it does is
whitening
,
UV protection
,
smoothing
and
anti-wrinkle
!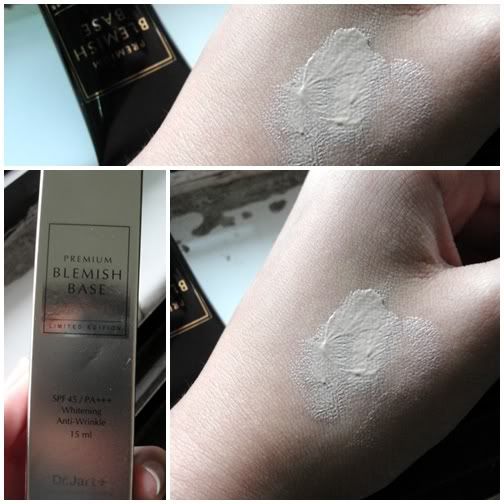 Smooth texture,light coverage that doesn't make it so cake-ish like most BB cream.
Let's give it a try!
(stop staring at the dark eye circles!)
Before and after.
It covers up a bit of my dark eye circles and the dark marks. You can't really see them anymore,I now can haz smooth flawless skin!
Like it? Great! Dr Jart Premium BB cream is now for sales in Watsons stores,all for $59.90!