It's 2am in the morning. I just got home not long ago,buying supper for my family.
It has been a long day,raining all day. Heavy,and light. Then heavy again. My flats are totally wet,squishing through the floor with puddles of water. I thought I was back in Australia climbing Cradle Mountain!
Today,after the event,I went out with June and Joyce to Plaza Singapura and walked around Daiso. Bought a brush and Hello Kitty chopsticks for myself. It's just so cute,I couldn't resist buying it! However,that's like meant for little kids so it's actually much shorter than the usual ones -_- Still usable!
Then to Cineleisure and meet a friend,went to flea market at Scape. I know right,flea market still opened at 8pm! But they were closing,so we did a quick rush walking around seeing if there's anything we'd like to buy. Skipped all the clothes and headed straight for accessories. While Joyce bought some accessories,I spotted these 2 cutesies!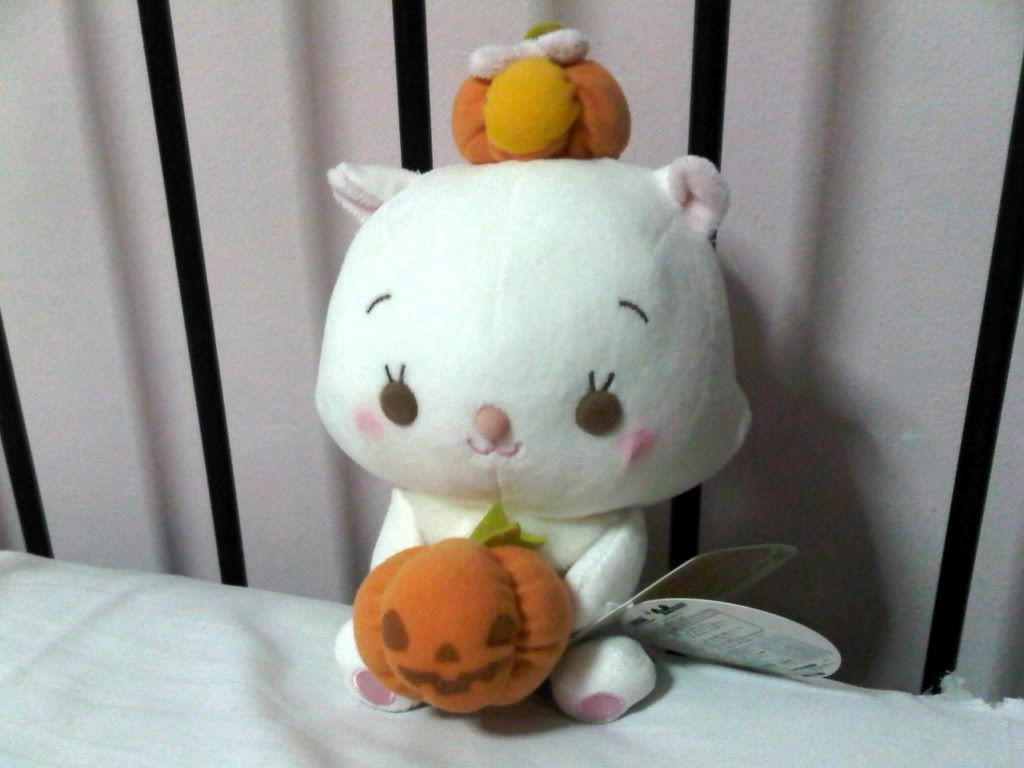 SHO CUTE!
It's so soft and white,holding a cute little Halloween pumpking. The best of all? It only costs
$2
!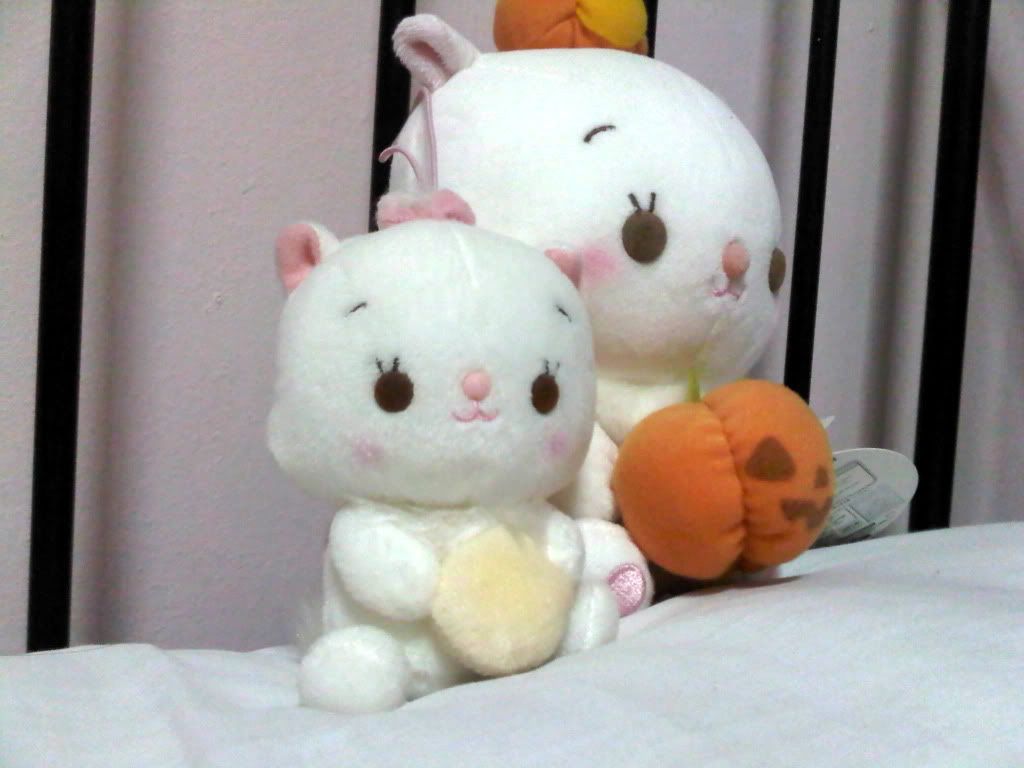 Spotted the small one first before seeing the big one. Small one is cute,big one is even cuter! Total for these 2 is only
$3
! How to say no to these cutesies?
I'm going to hang on my bag or something,they can't be on my bed cause I don't have the habit and it's kinda creepy.
I bought my first deck of monopoly deal in Scape,and went off to Graffiti Cafe. We ate the Pontian wanton mee and played monopoly deal. I can't help it,the cards just comes. I won
4 times in a row
,right from the beginning. The opening-cards' luck,they say ;)
A simple 2m silly brown set,with hotels and house could easily go up to 13m. Imagine I have
double the rent
.
FUIYOH!!!
Then we parted with Joyce while I went off with Clarence to East Coast. He went to work,and I got Macdonald's home for my family to eat.
The cute beef burger that I bought as well. Gees... It's beef. Where's the Mcspicy?!
All this time,it was raining without a stop. I can't explain how heartwarming it is to come home everyday. I got home fast with a good driver,who even wished me 'happy chinese new year' as I got off the cab.
The weather may be cold,but do you think I feel cold? :)