Yes indeed,a long overdued post. But nevertheless,I'm sharing with you how I celebrated Christmas!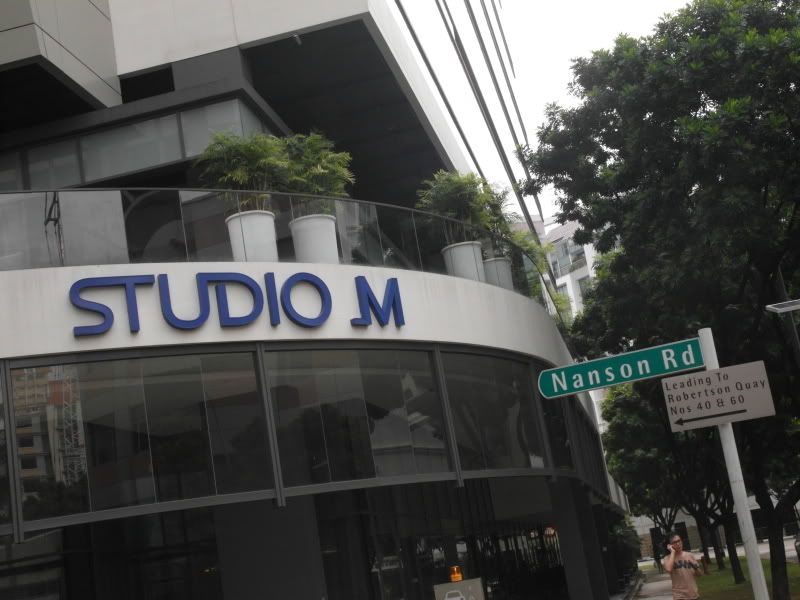 No traditional turkey dinner but a night in Studio M! I booked a room and invited the 'cousins' over for a night of fun. Hmmm,how crazy would we get? I have no idea,read on!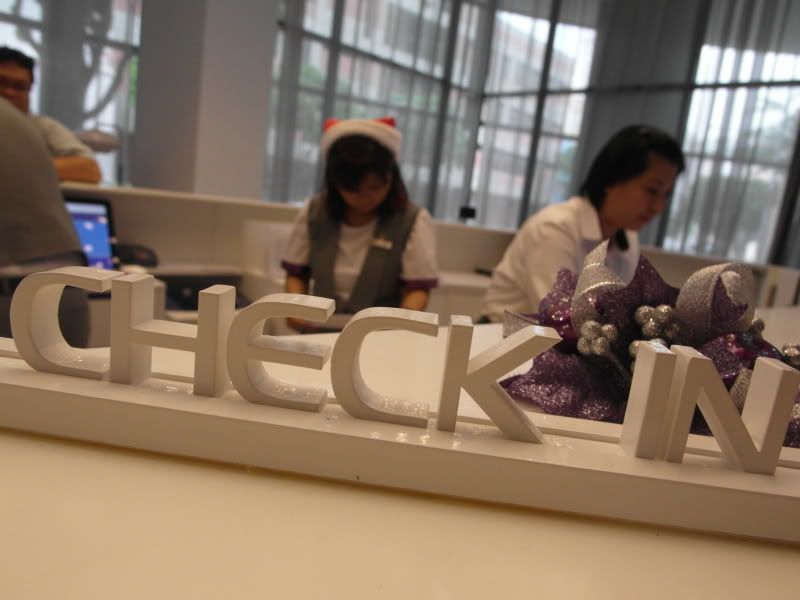 Checking in was hell long! It took us a good 2 hours before we were finally able to check-in. Not to mention,Joyce,Andy and I were late too. Jing Long and Mel had to queue up for us first. I could swear,everyone in the queue are Singaporeans and none were foreigners!
And finally,we arrived at the hotel room!
Executive Loft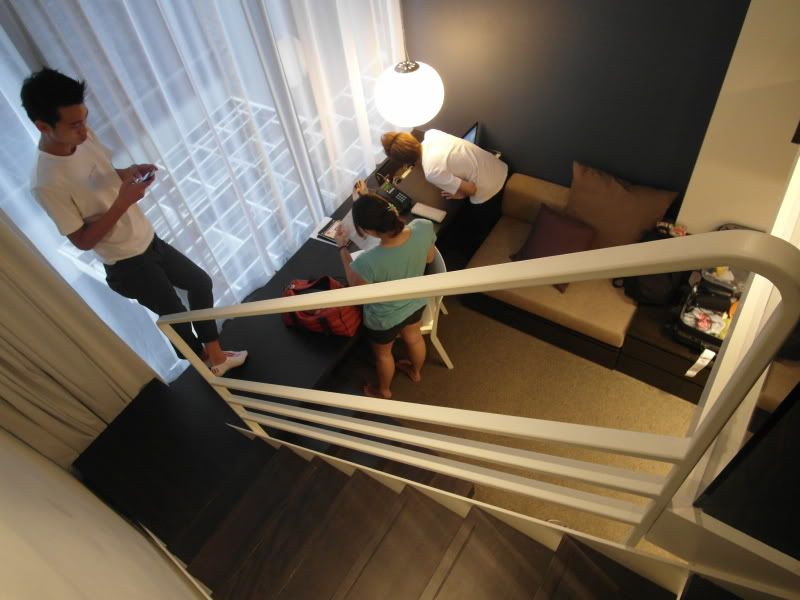 It wasn't big,but neither was it small. It's just cosy,the sofa is a pull out bed.
Everyone is preparing for the night ahead!
Joyce even brought her make up palette to help us with the make up! Mel was quite on lah,he agreed to put some foundation and mascara. Whereas I... Whilst in pursuit of vainity,I was putting mascara too in front of the mirror. I got nervous and... Poke myself in the eye.
OUCH!!!
Say Cheese!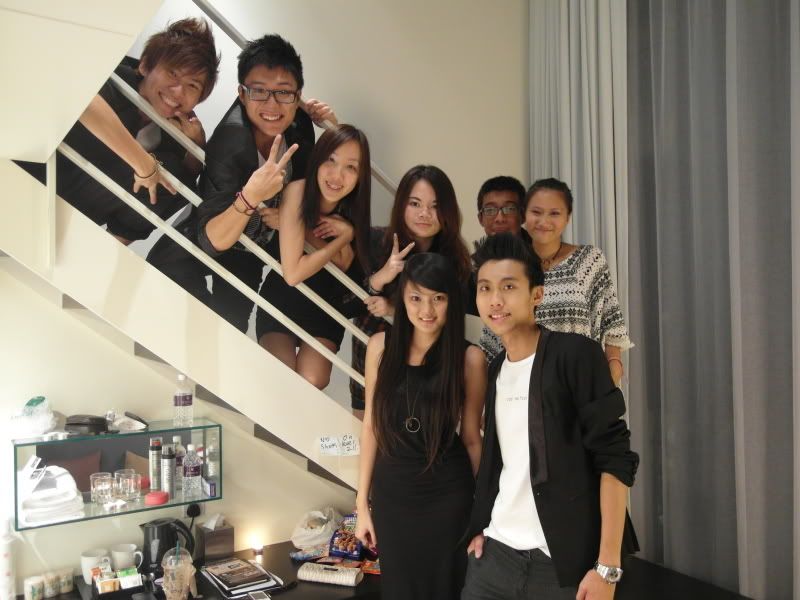 Group photo,everyone!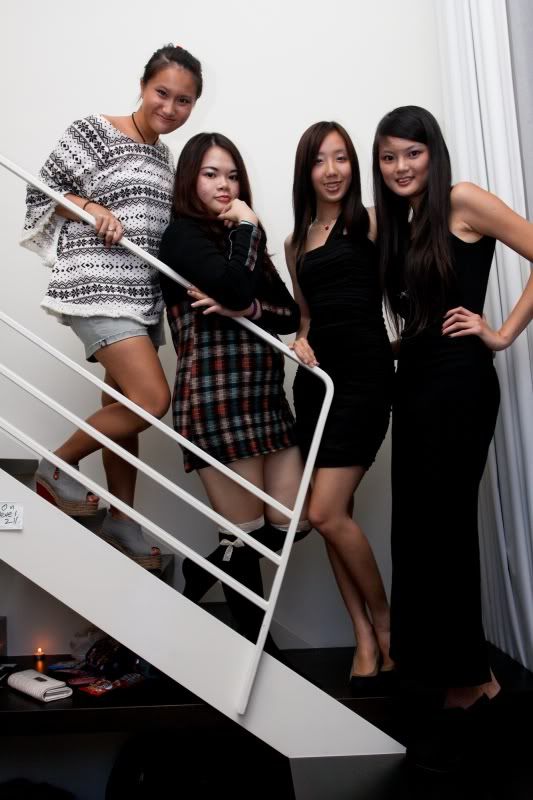 Now the girls,
Then the guys!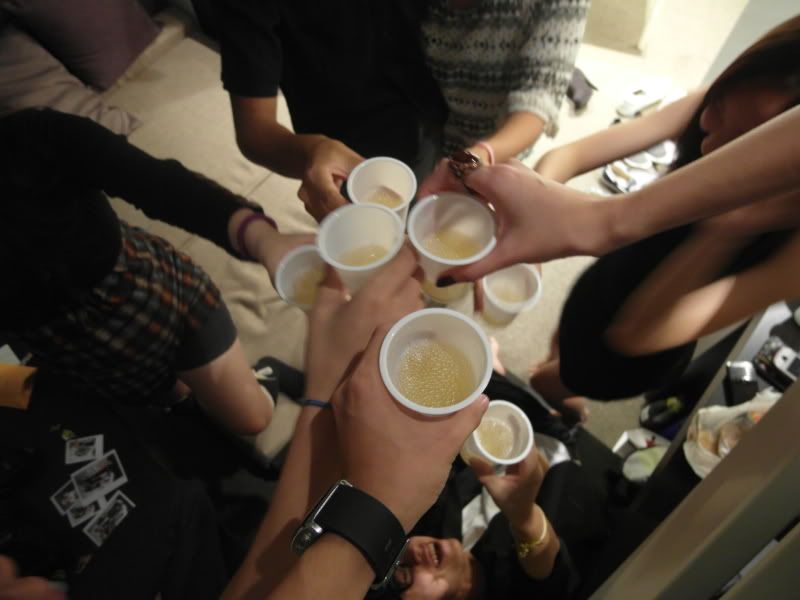 Would like to have some champagne and say:
Cheers to Christmas!
Gift exchange time! Everyone was excited to see what we got for each other.
Tadah!
This is my present from JiaQi,and she knows that I will love her present very much! And it is also these 4 little glasses and 4 dices that knocked everyone out for the night later,hehe! Why so? Cause there's this around:
Killer man.. I can't believe,it's only 1 hour lor. And thanks to my kindest bro who brought it for us. I am so careless,bring such a big luggage yet forget the most important thing of a party.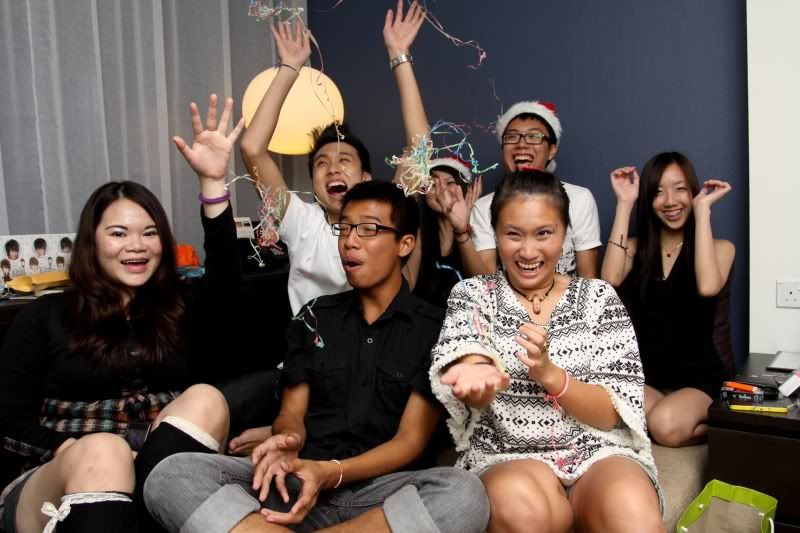 "And the crackers went POP!"
And the very unglam me with Jia Qi. Thank you to Jia Qi and Jing Long for helping everyone that night!
We played truth or dare as well. To me it's quite extreme and silly and funny,but maybe others had played something far more extreme than us? I don't know,but it's way funny!
Whatever happened in the room,

Remains in the room!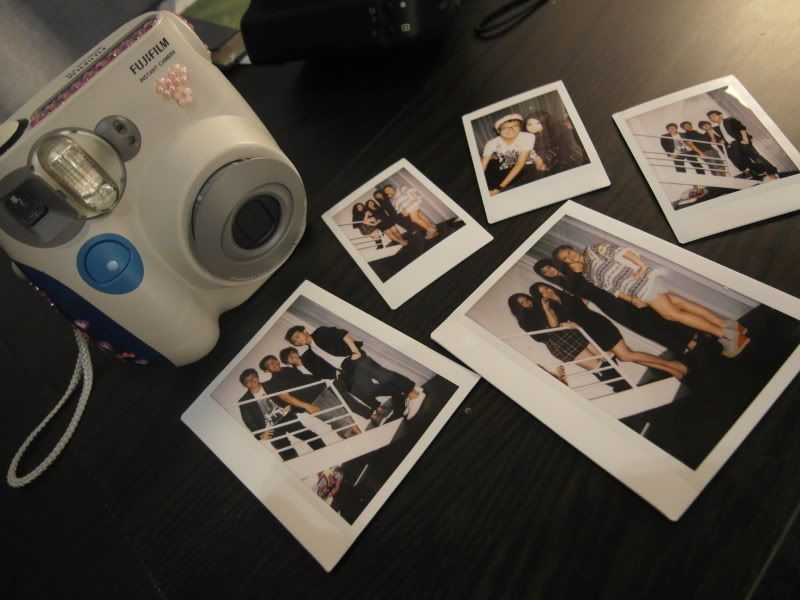 A night to remember.
May this year be the same,or better!