I'm in Australia!
Where exactly I am is very hard to tell you,it is not an easy place to go either. How did I found out about this place? Following one of the twitter tourism and there you go! It is always good to find out how exactly you are going to travel there and where are you going to stay. In this case,I am set out to head first to
Robertson
,a small town that is about 150km away from
Sydney
. First,I got my ticket.
Tadah!
Singapore Airlines
! Not rich lah..
Just SUPER RICH
.
Haha! Kidding. There is a promotion,go check it out yourself and don't get scam by tour agencies,which I nearly did and he got very rude. Annoying.
Anyway,I got a sim card with data plan and double confirmed my arrival. So a train ride there and Illawarra Fly has recommended me and excellent lodging at a B&B called
The Castle
.
This is Graeme and Tiger the cat. He's so cute and fat! Bleah. Feel like cuddling the cat,hehe!

The Castle
Built from scratch by Graeme and his good friend Ken. Inspired while travelling in scotland. And my room has a scottish feel to it too! Inside the house is full of beautiful antiques.

There,my suite-like room. I did my best to combine this 2 pictures because the place was huge! Only A$500 for 3 days 2 nights including breakfast and dinner. Seriously,Graeme and Ken were fantastic food. I being
carnivorous
,they whipped up lamb,ham and chicken meat. Ouch,thinking of those just makes me
salivate
now. And my friend being a
vegetarian
,they made him salad and other sorts of vegetables. Desserts were far better! You have to come and experience it yourself. Not only that,they even drove down to the train station to pick us up! The next day,they showed us around.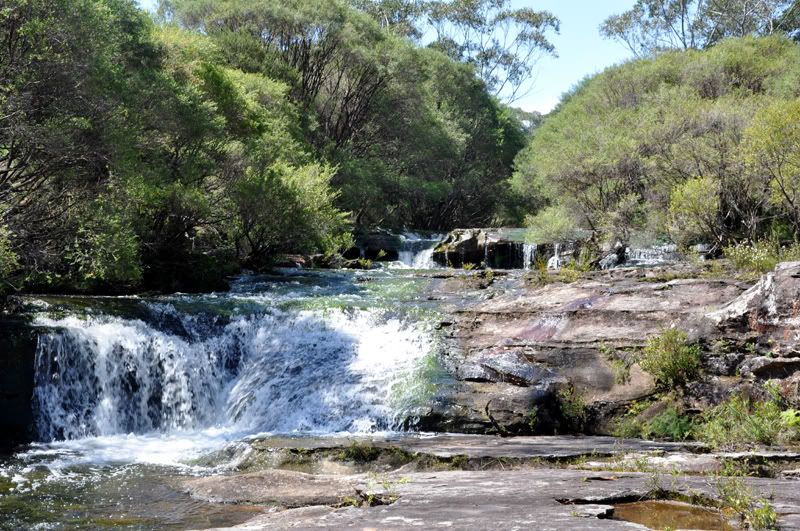 Nellies Glen,I think its called like that.
Not many tourists know about the beauty of this place because it isn't easy to come either. The water is so clear that you can drink from it. Which I did! I will post the video next time ;)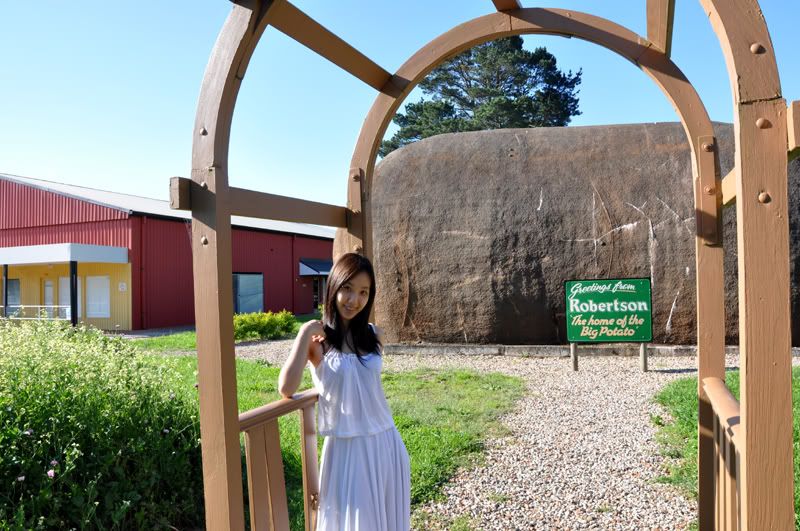 Welcome to Robertson,the home of the big potato!
How far did the hospitality of my hosts went? As far as waking up at 4.30am in the morning to wake us up and driving us to Illawarra Fly,reaching by 5am so that we could catch the sunrise. That's about 2am for you all,partying the friday night away in some clubs I bet.
Welcome to Illawarra Fly!
I'm not really good at taking pictures,especially this sunrise. It's pretty hard,but I try my best.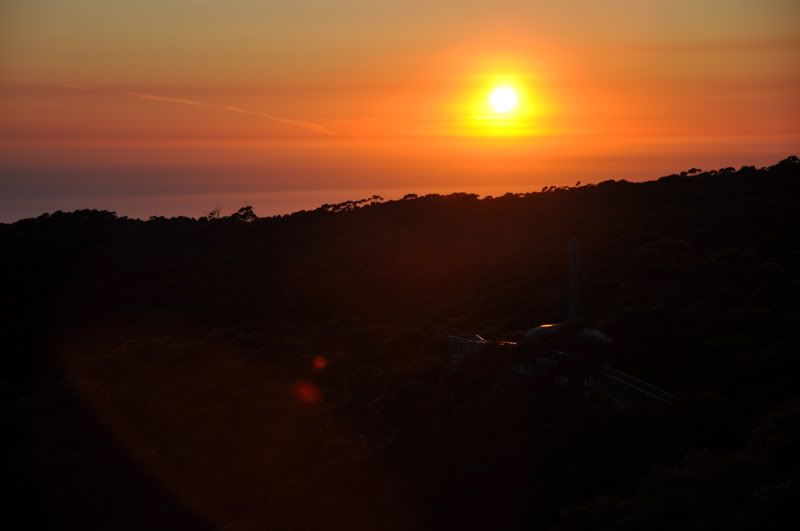 A bit of mist that is coming in.
Well,I like the above picture :D
Alrightey,last pic before we head off for Melbourne,yes? Don't worry,ain't no
Sadako
because I didn't have time to fool around. Head off to the train station for Melbourne immediately after this walk. Here you go: