Blog contest part 2(final)
I don't study the IKEA book lah,but that's how I usually look like when I'm studying.
As a student,I would always and still believe that
studying
is the most stressful thing ever. Or the thing that
kills your brain cells
the most because of all the mathematics that I have to do. At some point in life,there will be a time where you really wish you could run away and start afresh elsewhere.
But you can't,because you have commitments here.
What to do? Continue to stress myself out and make life seemed bleak?
If you have read my previous
post
,you would have known that bills(which is a part of your life) are constant reminders that could make you go crazy. Unless you are rich like that
guy who lost $100m in the casino
of course,then this meagre sum of money would probably mean nothing to you.
How irritating it is for a piece of paper to cause domestic quarrels!
Let me bring you back to that evening:
That evening,Yong Wei actually cycled over to cheer me up with a bottle of drink. Be known,this is not just a normal Ice Lemon Green Tea! As I said before,I'm not a person who can be easily influenced to change my liking for food,especially. I ate my favorite spicy Bak Chor Mee,together with the green tea. Hmmm.. Emotional well-being?
WAY BETTER!

Realising that:
A piece of paper is not worth spoiling relationship with family members.
The next day is the start of a brand new month.
And it's

CHILDREN'S DAY

!
I made it up by buying a box of tang yuan and of course,green tea back for my mom.
Celebrate the start of a brand new month by study -_- Because it's my end of year exams,it will determine whether I retain or promote.
I can't deny that F&N Green Tea has accompanied me throughout my study period.
PS. The books aren't blank. The lamp is just too bright lah!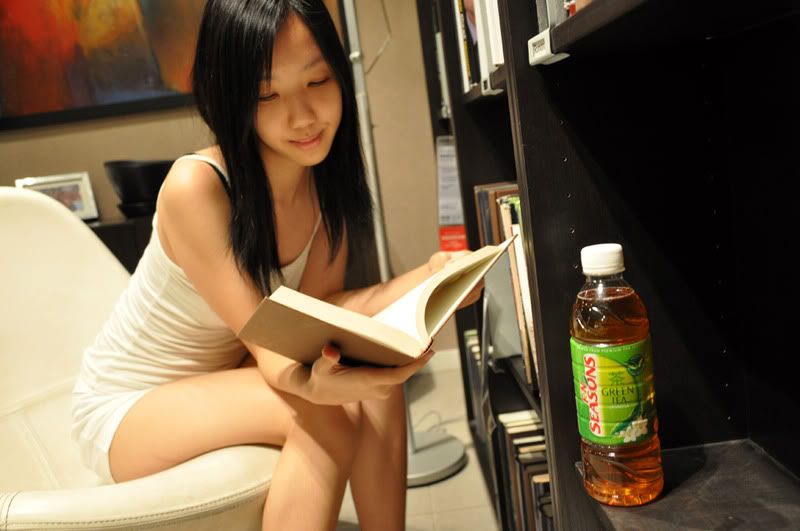 Or how F&N Green Tea has influence me to stay positive. And made me smile,even just a little.
Why?
POSITIVI

TEAAAAAAAAA

.
When it comes to Children's Day,I'm not a child anymore. Sad,because I won't be getting any presents from my teachers. But hey,there's always a part of us that's a child in heart! I wouldn't feel so upset showing that part of me on children's day....
"Let's play 'Jia Jia' (family game) with these little soft toys!"
Makes me feel happy to imagine the roles of these cute little toys will play. Or maybe just a little
too
happy....
So you see? These are few little ways that you could stay positive. Even the goodness of
F&N Green Tea
could cheer you up already. -imagines myself healthier- You can go to the
F&N page
in facebook and find out more about it! I could mellow in self-pity of why haven't I paid my phone bill. Or I could be positive,which is so much of a better option.
And guess what? Now,getting back my results,I'm so happy that I actually went on to Sec 4! Really,
F&N green tea
has stayed with me during my study period. Without it,it COULD be a hair ripping experience,or a pleasant study period. What do you think?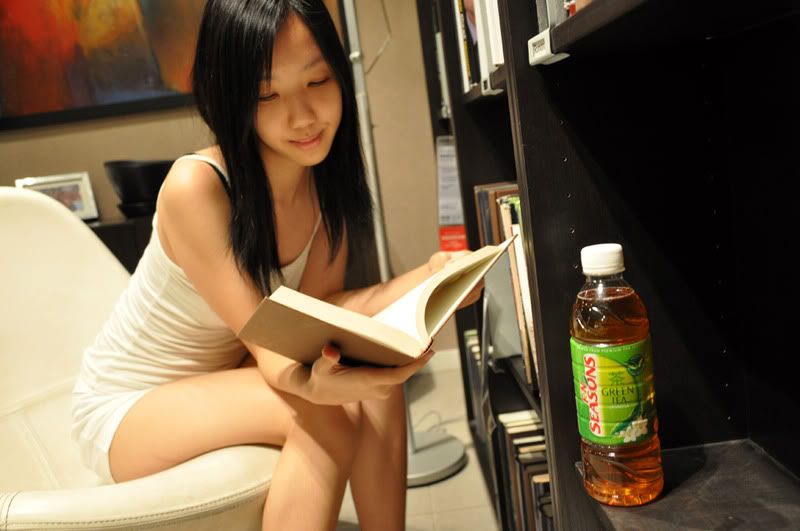 AWRIGHT yeah!
And nobody steals
MY
F&N Green Tea!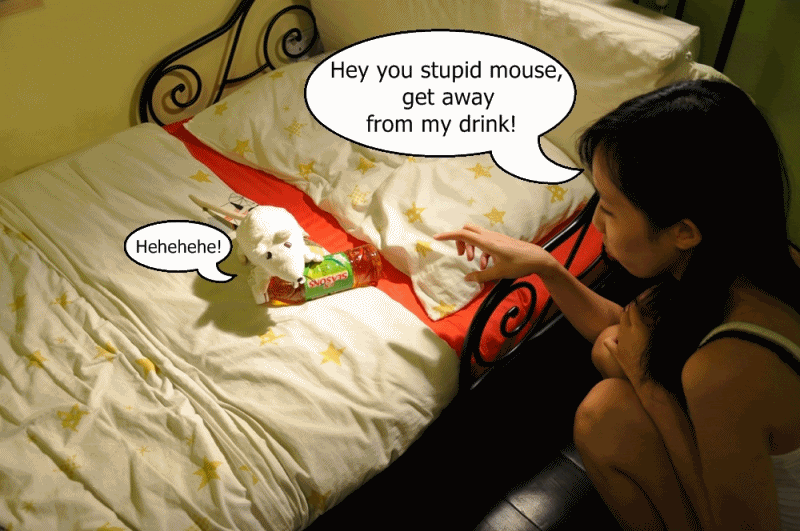 NOOOOOOOOO!