I had an enjoyable weekend. Especially Saturday,where I got to meet 2 of my friends who came back from overseas for a short while. One of them was John coming back from Australia,whom I met in the afternoon together with QR and Captain. It's kinda hard to explain how I meet them,but let's just say I have known them through the internet for a couple of years already.
Anyway,I was suppose to meet them at 12.30pm but as usual,my 1 hour late habit never dies. I got there about 2.30pm and I wasn't feeling well. It's the weather,really. 2 extremity,super hot outside and super cold inside. I don't know whether to be glad that I did not bring my jacket out or not. Hmph! And I ended up not skipping lunch.
Met up at Raffles City where they had lunch and we went off to Funan IT mall after I have arrived. That's where John looked around his friend's shop and bought some computer games while the rest look around the store. I took my time listening to someone playing Cristofori next door. Saw the Chinese Orchestra's schedule for 2011,and I was wondering too if I should audition for Singapore Youth Chinese Orchestra. I cannot promise to commit but I can be very passionate in it and commit,if I want to.
I wanted to show them Orchard Central as they all haven't been there. What a pity,isn't it? It's so beautiful and windy up there!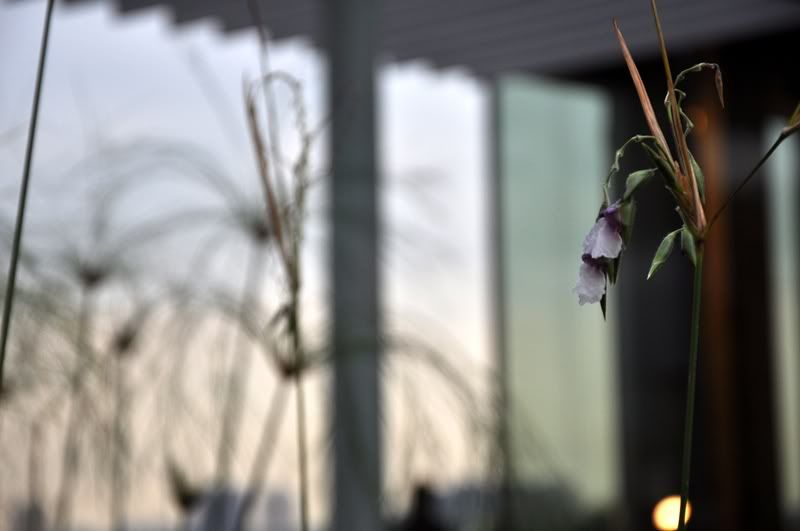 Anyway,QR wasn't feeling too well either,so we just went off to 'The Coffee Connoisseur'.
A couple shots from QR's semi-pro Nikon camera.
This is Captain. And my chio hand.
Captain on the left,my chio chio hand in the middle and John on the right.
Yeah,I have got itchy fingers! It's nice lah,to catch up with one another once in a long long while. Well,soon it's evening and we headed off to do our own stuffs.
I got home and set down some stuffs that Yong Wei had passed. Japanese snacks! Omnomnom. And I dressed up and meet... JESS! She's coming down from KL,met them together with June,Ven and Cheez.