All other posts move to the back seat while this takes the priority!
Just this afternoon on the
24th of September 2010
,I went down to see Adam Lambert at the airport! Oh hell yeah,the night before my friends and I were on
twitter
talking about going to see him. Marcus and I were suppose to meet at 10.30am for breakfast but I overslept until 11.30am. Left my house and headed straight for the airport. The wait for Adam Lambert was in between 12.30pm and 1.30pm. On my way there,2 girls who were on the same train as me started running as soon as we left the station. Hahaha,kancheong spiders. I was late though,but Adam Lambert was not out yet. Finally saw Denise and her friends,who had markers and albums in their hands for Adam Lambert in case he's signing.
Anyway,he finally appeared at 12.50pm. The moment he appeared,the crowd scream in unison. Which looked something like that:
Okay okay!
Don't hit me! I know you wanna see the photo,here you go:
Yes,that's him.
Someone screamed,he's there! In a cap! And a few of us were like,where where?
And I finally saw him like that,but I didn't really recognize him. Ditch the cap and shades,throw on a costume,make up and hair. I would have recognized him!
While everyone was in front,I quickly ran to the back. Woah,NO ONE! Because everyone is at the front hoping he would sign something. At least running to the back was a good choice,because there's
no one = higher chance he'll look into my cam...
.
.
.
.
.
.
.
.
.
.
.
.
.
.
.
.
.
.
.
.
.
.
.
.
.
.
.
.
.
.
.
.
.
.
.
.
.
.
.
.

WHICH HE DID!

NAH! GET JEALOUS!
Omg,he even said 'Hi!' to me!
Yay x1000!
Then he left in a van. You can forget about stalking the car. It's probably a hired one from F1 to welcome him. And after awhile,the band members started to come out.
And here are his band members: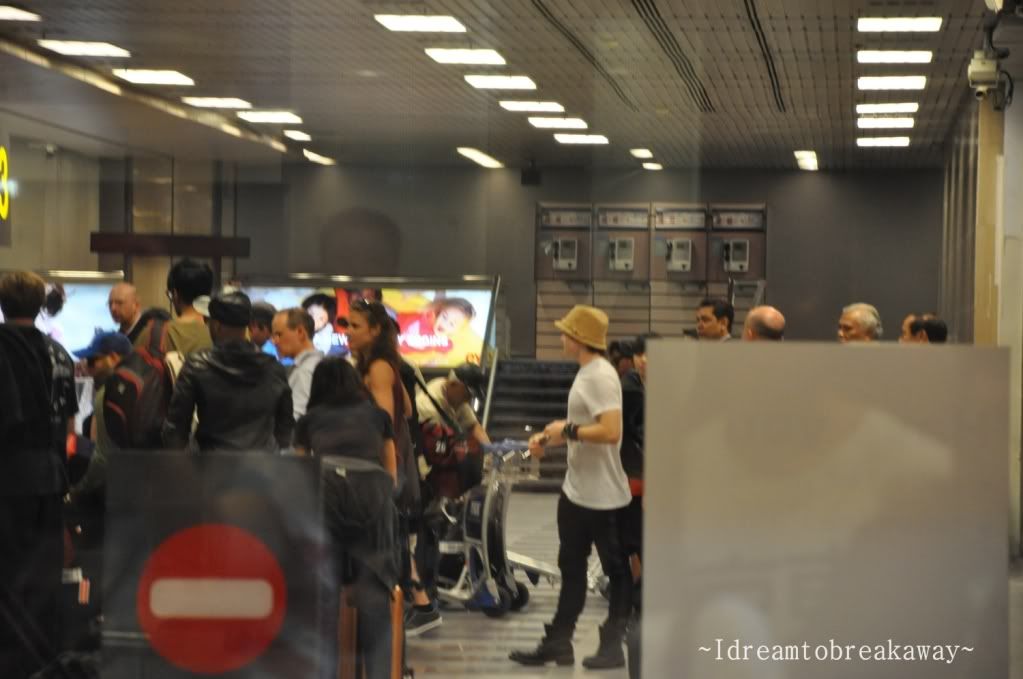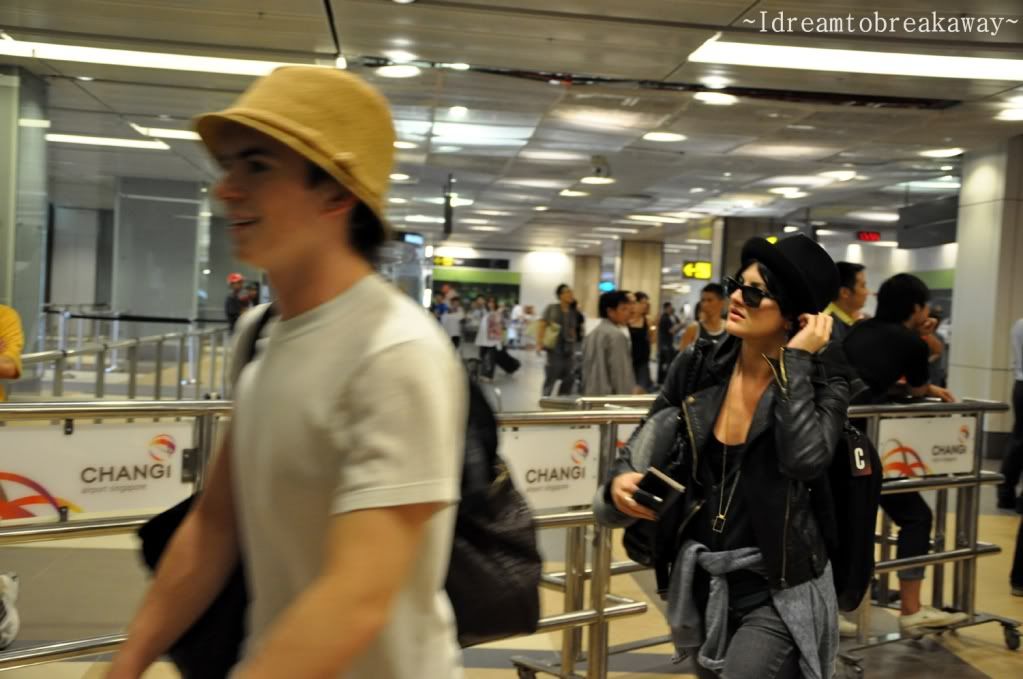 All the band members.
Heard that one of the members lost his passport in Hong Kong and couldn't come over. There were some people who decided to wait and see if he would come.
I filtered out most of the photos and put the clear ones here. This time round,I'm definitely putting my watermark. Any idiots who take these photos without my permssion and photoshop away my watermark or not crediting me,
I WILL SUE YOU TILL YOUR PANTS DROP.
That doesn't mean you're not allowed to take my photos,just email me and ask me will do. Toodles!