F1 Live Screening and Mini Singles Party
Yeah,F1 live screening you would probably understand what it is. But mini singles party? No no,it's not little single dwarfs party. It's Singles party with Mini (BMW) as one of its sponsors,which is held at CHIJMES. 6 lucky men and ladies who registered has be selected to go on a date with a Mini! Aren't they lucky? Of course,the men must hold driving license,otherwise how they drive?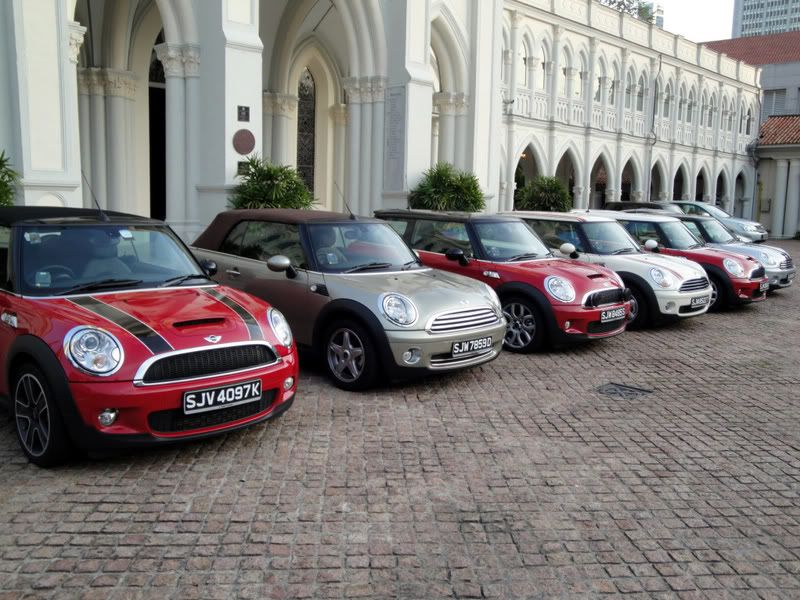 Cute little minis.
They remind me not of chao ahbeng but little guys in geeks spects and suspenders.... Haha! I think you get what I mean,just more suitable for the gentleman kind of car.
Mini singles party & F1 Live Screening
Look at the ladies registering themselves. I see very little guys,the ratio of ladies to guy is like 10:3? Way too little. Quoted from June's
blog
:
this shows that Singaporean girls are more fun loving and outgoing than Singaporean guyz... so guyz, please stop using us as a reason to marry foreign brides ok!
I see ladies who may not look like Victoria Secret but at least they bother to dress themselves up and actually look elegant! Why isn't there any guys around to see them at their best? And I went with these fun-loving people below:
Joyce,myself ,June
Jian Hao,HP,Yong Wei,William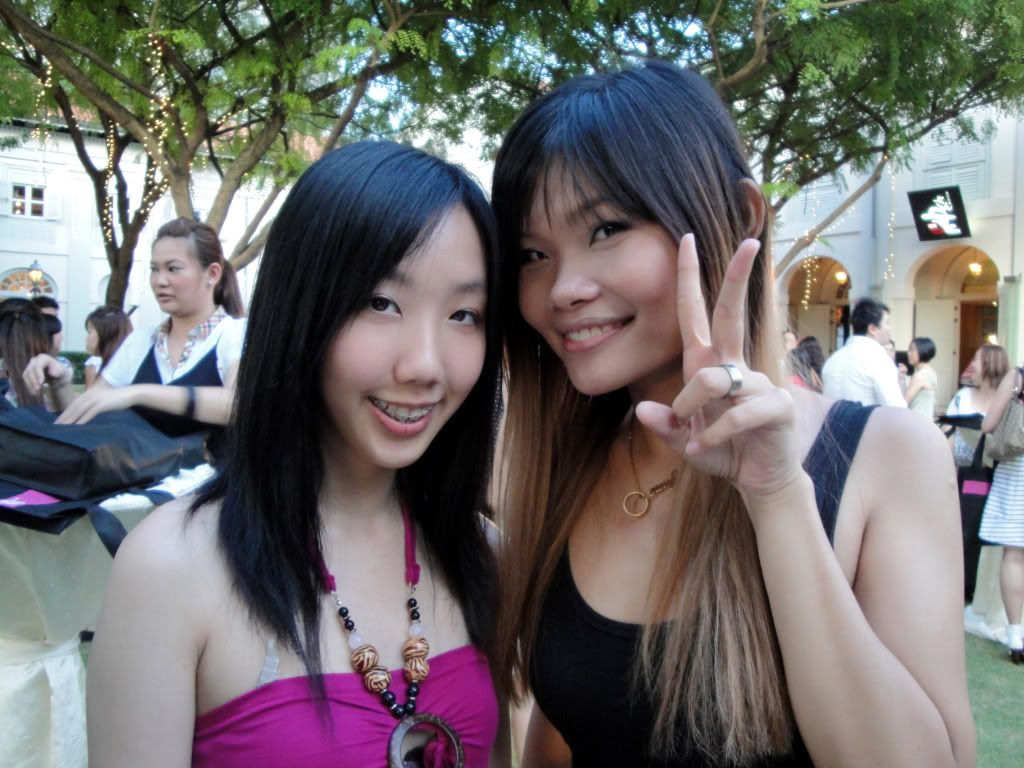 Me and June
The MC elaborated on the purpose of event and the sponsors,mainly OMY.sg,MINI,bobby's and the Singapore's government dating agency. Finger food and alcoholic drinks were served,tips on first dates were given. Everyone mingled and instead of asking the usual questions like,what are you doing currently,we're told to ask:
What would be your dream job?
I think that's a good question,when a person can answer that question shows how ambitious the person is. At least you know he/she isn't just idling with life and could possibly be working hard towards his/her goal!
Thank goodness no one asked me,I would probably be replying " I wanna be Miss Universe." Technically speaking it isn't exactly a job,but people would like,she's in her own world. Whatever.
Anyway,people,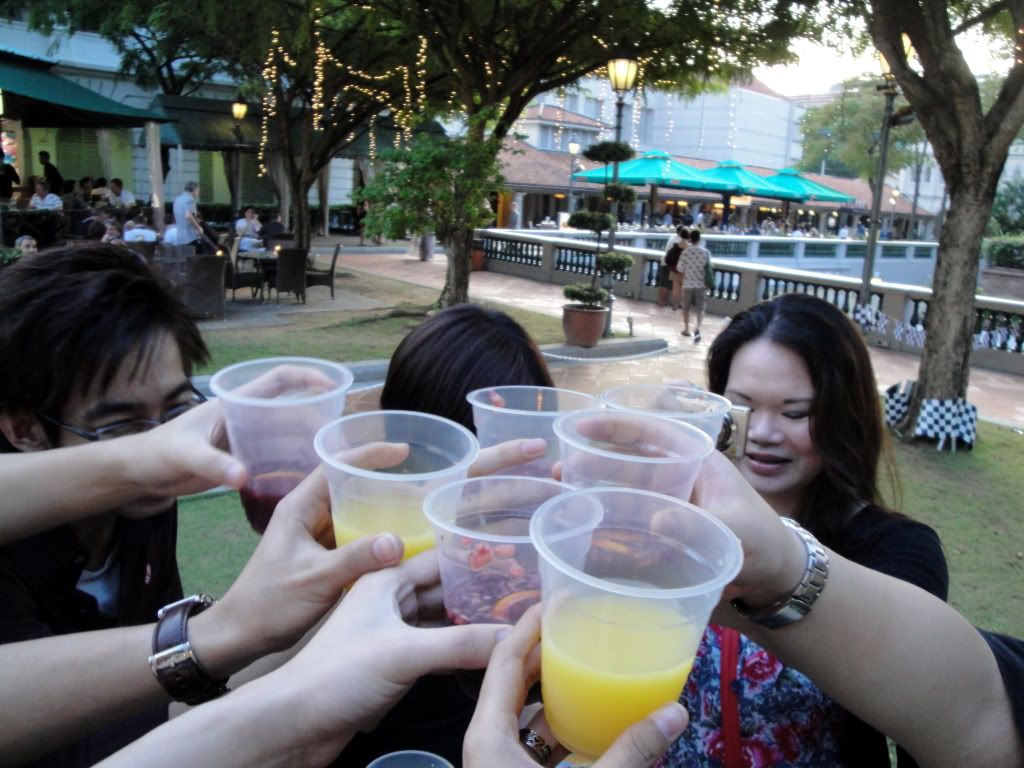 Cheers! Lighten up,fellows. It's time to chat up with others,mix around with people you don't know. Lighten up,be yourself.
I ran off in excitement with June and Joyce to the carpark where the Minis were parked at.
And tadah,cute little minis! I chose the white one,it's so cute and unique!
There's a reddish strip which I covered,I think you can see it from the first picture.
And we went back in to join others. Questions were asked,allowing people to win prizes. I think our table won the most prizes. The sponsors had been very generous with the prizes! I myself won a facial worth $1200 by Q-Med,William and Jian Hao each won a Netbook while June and Joyce won a MINI t-shirt; all these for answering the correct question correctly! The other 3 netbooks were given to others who went up to answer questions. Oh my,I think other people are probably hating us for winning all the prizes. -hides-
Soon after,the 6 preselected couples came on-stage and competed for the final winner,who is
My photos were taken by June and Joyce,I didn't take my camera out that day.
Thanks a lot babes!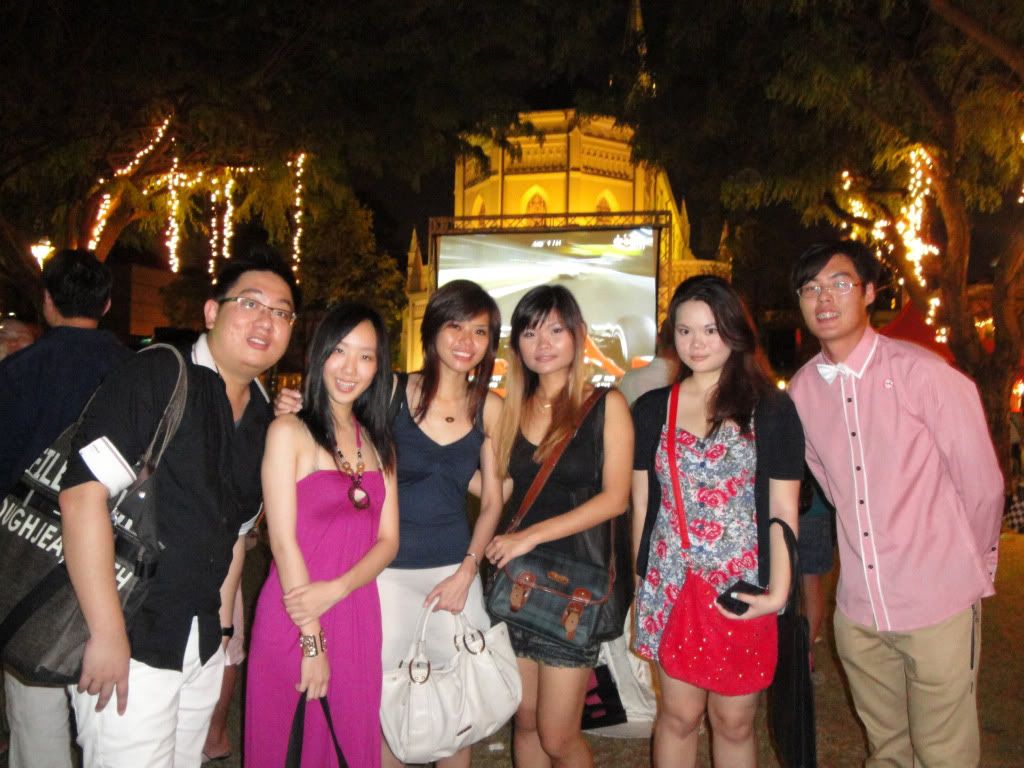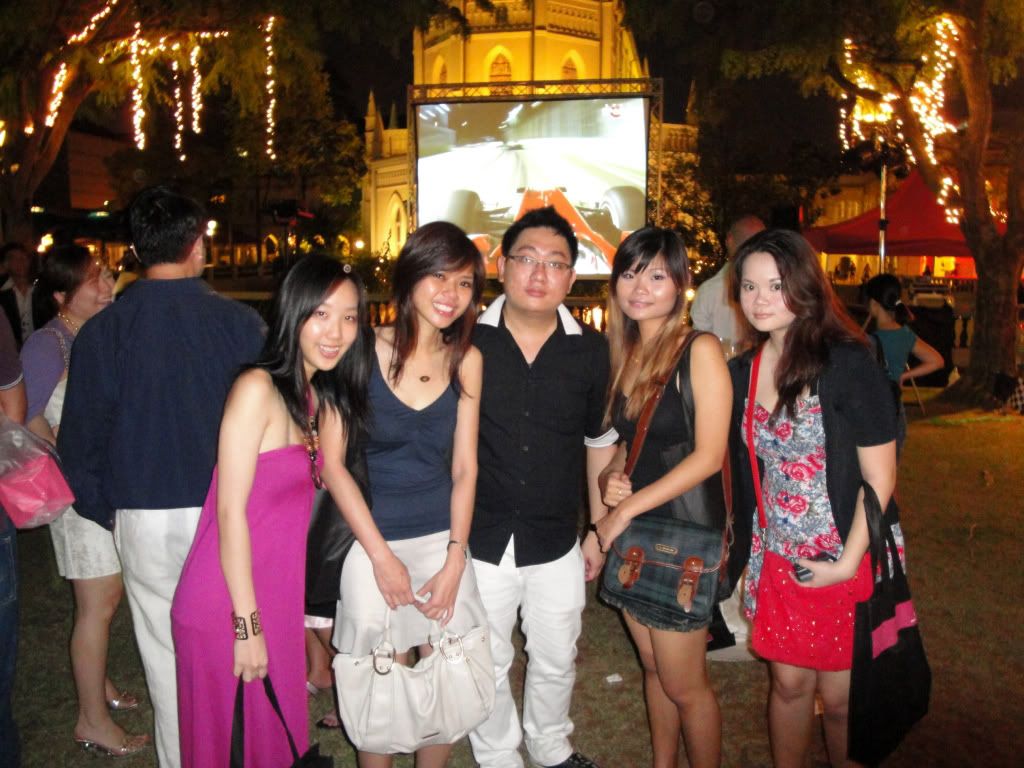 See? We did meet new people okay!
These few days has been pouring and I totally hate it when it rains just right after I finish school! It's so hard for me to get home or even walk out of school. There's no shelter and I definitely wish that there's someone who could drive in a slick red Ferrari to come and fetch me home. No Ferrari also can,how about this pretty little white mini?