Must a good day be out shopping and catching movies,making ourselves tired and finally collapsing in bed at the end of the day? No,definitely not. A good day in town,is walking in no rush to anywhere but the top and enjoy the scenery.
Lovely day it is,not sunny yet not raining either. It's the best to look at the clouds and the orange sky behind them.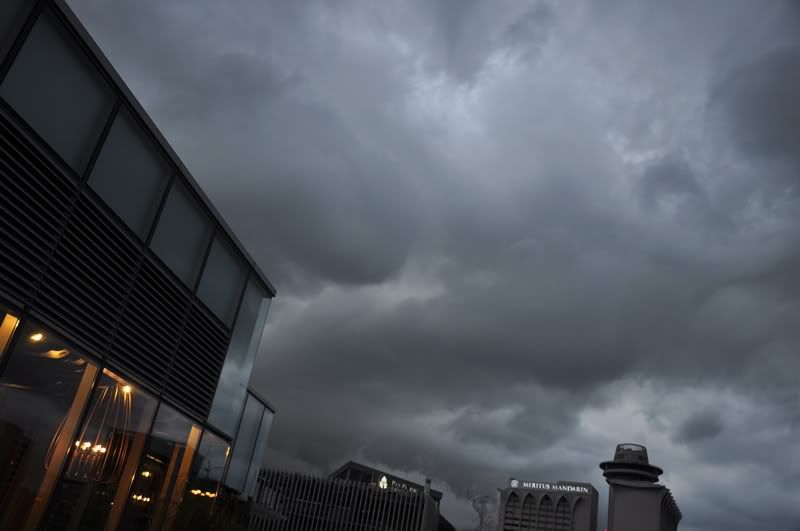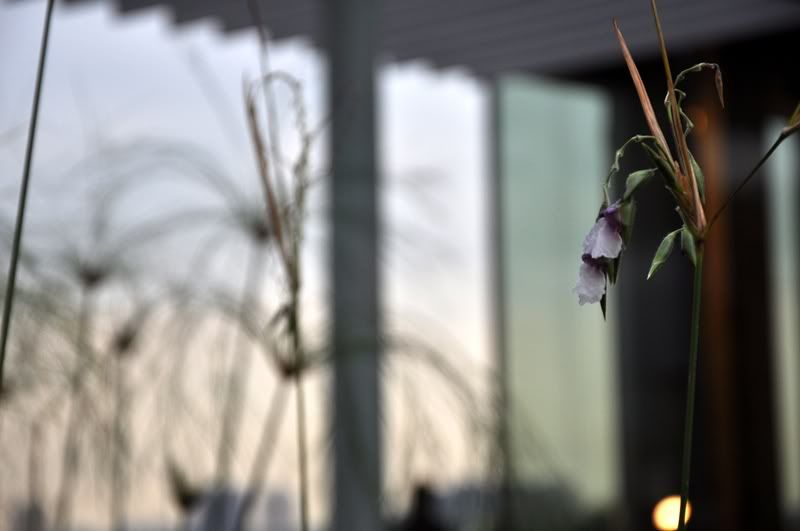 Droopy flowers that decorated the place.
Quite a relaxing place to be at,unfortunately the security guards don't allow people to sit there.
Waiting for someone to go for dinner and movies.
A yummy spaghetti dinner and a good movie. 'Love in disguise' the main lead plays the guzheng,how nice! It makes me wonder what should I do with mine too,since I already got my diploma. Go to China for 4 years to further studies?
Night came,but it never rained. Only the big wind that blew our hair messy...
Chocolate banana cake and ice cream to end the night,yummy!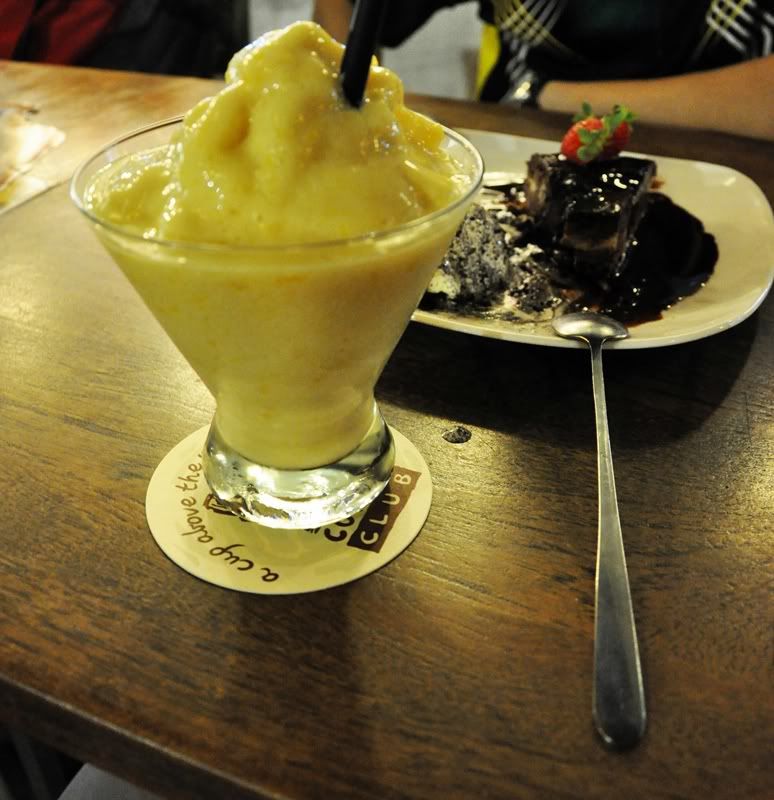 Top it off with a mango-peach smoothie.
Both are nice,but it's a mistake to get these at the same time. One lose it's sweetness to the other. Nevertheless,yummy.
Lovely lovely day it was,things at my own pace. I don't have to rush to somewhere,rush for anything at all. Lovely lovely day it was. Have a good week ahead too,readers. Tata!