Let's take a trip to Paris and I will bring you to the top of Eiffel Tower.
Beautiful,isn't it?
Seeing it on postcards,googled images; but nothing beats seeing the Eiffel Tower personally. I took a train there after visiting thee Louvre,I think I reached in between 5pm-7pm (Paris time) about 2 months back. Anyway,from the train station (feels like the east-west line in Singapore) all the way to the Eiffel Tower,there are people selling Eiffel Tower souvenirs. It gets more and more expensive,so if you buy right before you reach,it is the cheapest.
The number of people queuing to buy tickets up the Eiffel tower is madness! It's such a long queue. I lost track of time,but I'd I probably waited for half an hour? It feels long because it is VERY cold. Being small framed,I only wore 2 piece but it wasn't enough. And there were street peddlers who would constantly approach you to buy souvenirs. And cold mineral water. Like I would buy!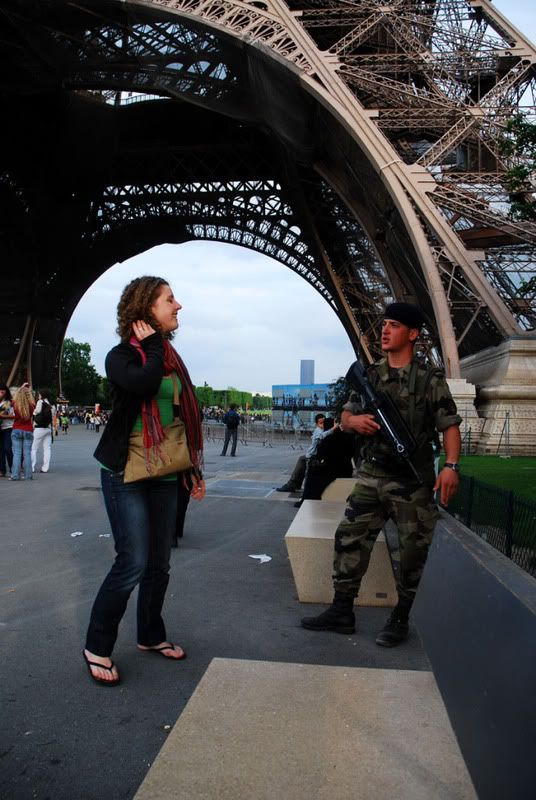 There are groups of guards walking around,not just one. And you cannot bring any glass bottles up the tower,they will put your stuffs through the scanner before letting you up. Anything happens? Just shout for them. Mmm,sexy!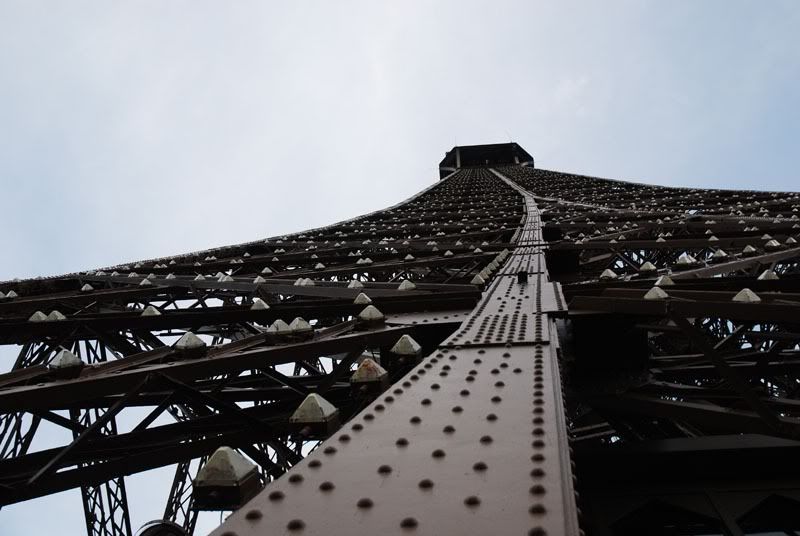 Mid section of Eiffel tower.
You can choose to buy a ticket that goes all the way to the top or just up the second floor. I'm a youth because I'm in between 12 - 24 years old,so a ticket all the way to the top only cost me €11.50 ($19.55). Mid way would be €6.40 ($10.88). So I might as well go all the way to the top right?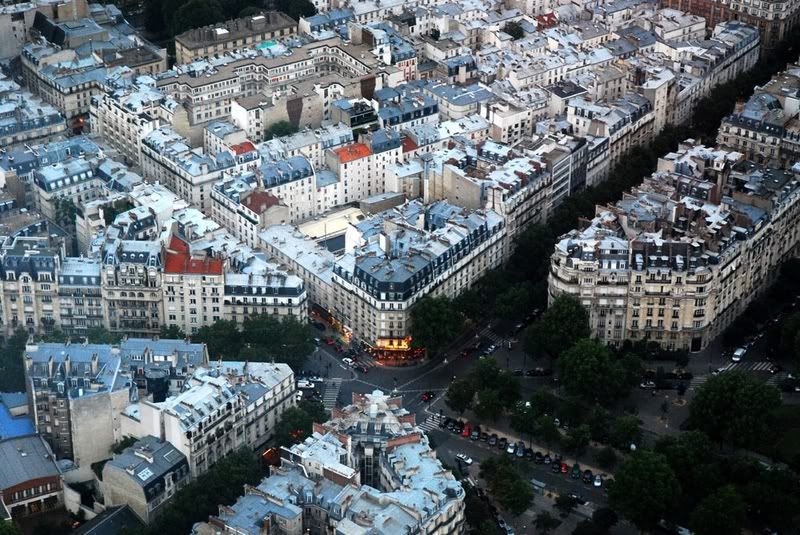 Everything just look so small isn't it! You can click on it to enlarge.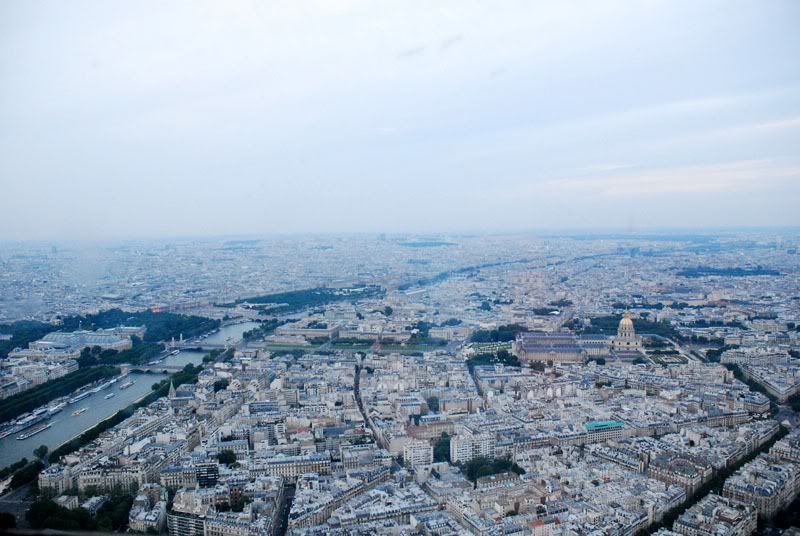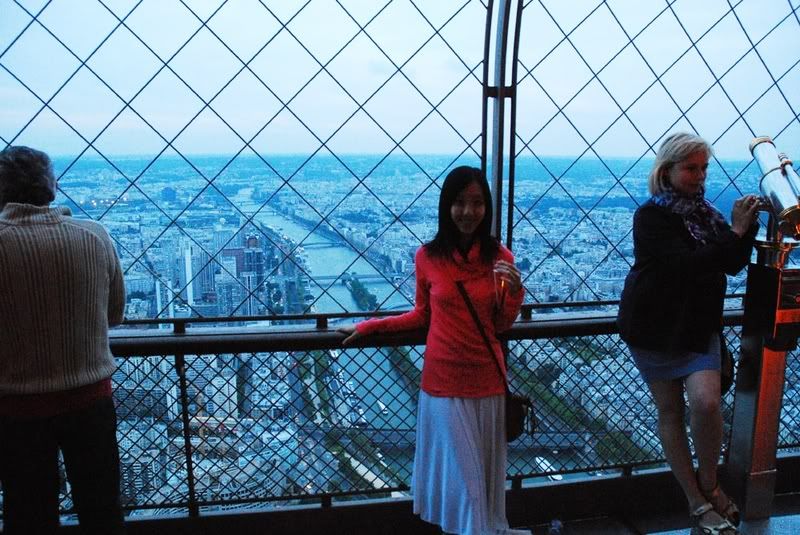 Top floor of Eiffel Tower
The wait to take the lift up the top of Eiffel Tower was superbly cold that I kept trembling! What to do? Hello,I have got no one with me there okay. Mad saddening. Maybe I will just google Hugh Jackman and photoshop him to stand beside me! -beam-
I'm holding something in my hand. There are 2 kinds of flavor,one costlier than the other. A cup of it cost 17 euros. I guess it's actually worth it to down it with your partner while enjoying this view,it's so warm and slightly against the cold. And with your partner? That's probably the max combo! No wonder they call it the City of Love,because of the view from the top of Eiffel Tower!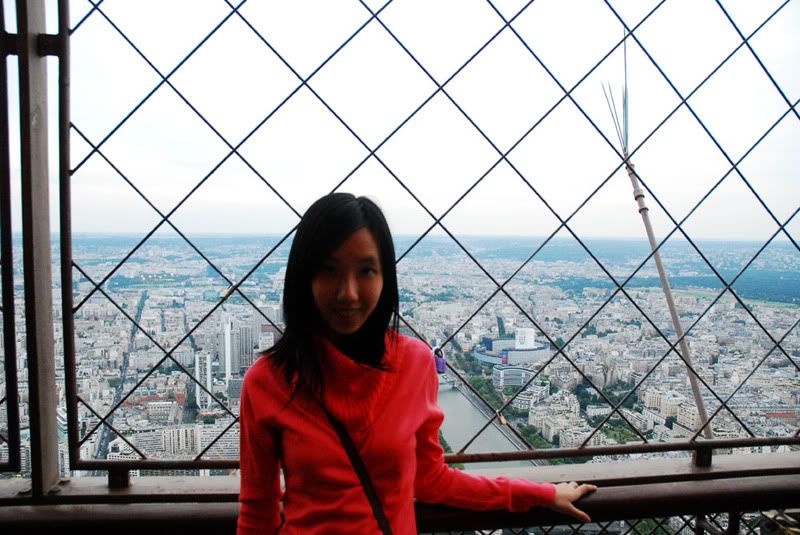 And wanna see
Louis Vuitton
?
.
.
.
.
.
.
.
.
.
.
.
.
.
.
.
.
.
.
.
.
.
.
.
.
.
.
.
.
.
.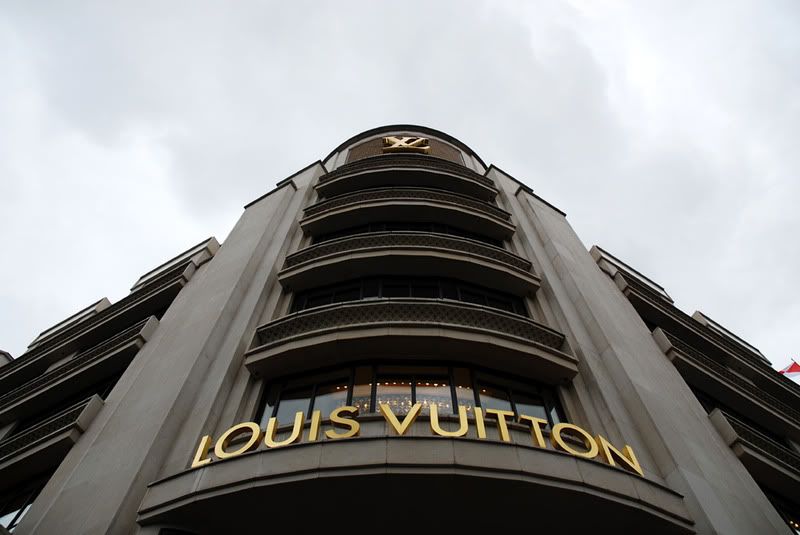 Made this my last stop. It was 1 hour before I was due to leave Paris.
Paris is such a wonderful place!
I didn't get to go shopping too much cause I didn't know where are they located. I only went to see certain landmarks and famous-y stuffs over there. For the past few days,I kept dreaming of walking along the streets once again. Sheesh. I will be back.
Au revoir,Paris!
-taken in one of the restaurants in Paris