Dammit,I met a
cheekopek
who sat beside me in the bus.
Honestly,I think he can be classified as a
cheekopek
cause he's in his mid-30s(I think) and slightly fat and
pervertic
! At first he sat beside me,a bit too close. But I thought he probably didn't realize it or I'm just too sensitive. I kept adjusting my skirt thinking he would at least realize and move a bit right? But NO! This fatass only look at my side and probably thought to himself that I have enough space already.
No choice,I just lean closer to the window. But as I play with my chio Blackberry,I did notice from the corner of my eyes and he kept shifting his eyes to see me.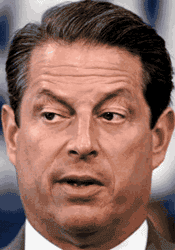 Weird,it's not like I'm wearing something sexy right??? I'm in a school uniform for god's sake! But anyway,he seemed to fall asleep and I was wondering if he might make as an excuse to lean on me on something. But it's kinda freaking me out,I'm trying to ignore him.
THEN.
I heard someone called: Girl.
GIRL!
I turned and look behind,there's this Malay
guy
hunk sitting at the last row looking visibly irritated. He stared at the guy beside me and asked me to sit beside him at the last row instead. He refused to stop staring at the fatass until I move over and sat at the back. AHA! So proves that this fatass really got problem,even others could tell!
He's a
firefighter
,confirm guarantee plus chop.
There's a firefighter's headquarters just down the road.
He's got the body built of one,you know,they always exercise and train. HUNK-ILICIOUS. Yums :p
He has a

yellow

SCDF keychain on his bag.
Fire fighters are the love!
His friend beside him was like: Apa? Apa? (What? What?)
Then he held up his hand and turned to me saying: Sorry ah,that guy he... -disgusted look-
Then I just said: Yeah,yeah. Thanks.
Seriously,God knows WHAT would happen if I had continue sitting there all the way to school?
Awww,my knight in shining armour! Okay,it's getting freaky and he will probably puke if he sees this. But he's just got all the muscles and tattoos! Sigh...