Yes yes,hiatus. So sorry,I have started work already and the only way to communicate with me is
twitter
and phone. I used less of facebook and msn already!
Let's move on to Paris for now. I'm proud to show one of the main highlights:
Notre-Dame Cathedral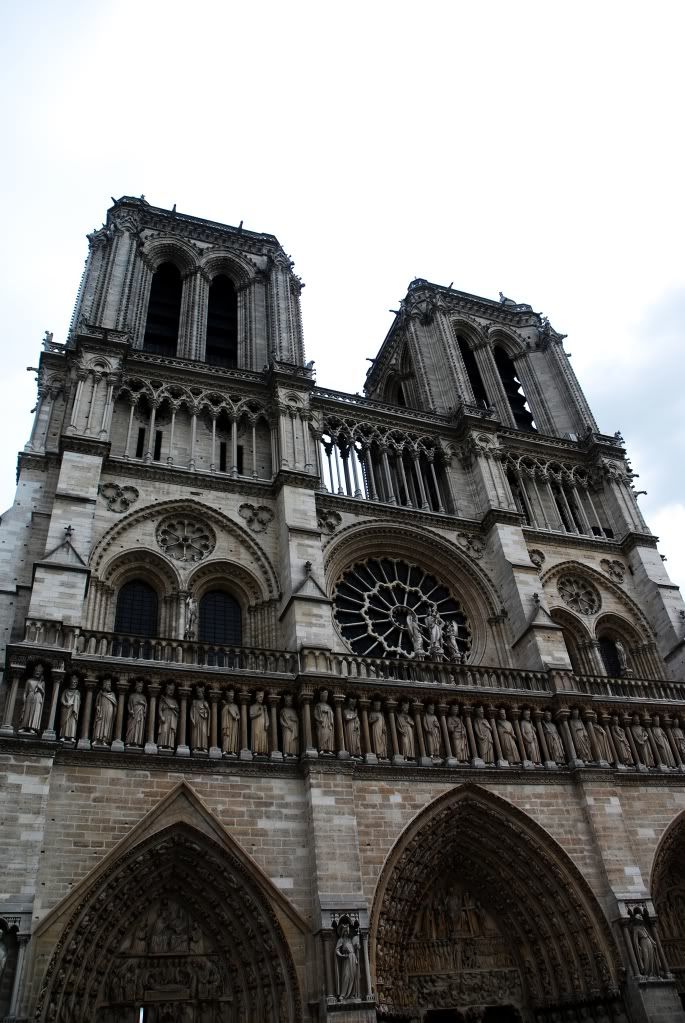 You can click to enlarge it,go ahead. It's no problem at all,I have not resize some of the pictures in this post so that you all can click to enlarge it and see the intricate details of the statues and so on.
Timeline of construction
1160 Maurice de Sully (named Bishop of Paris), orders the original cathedral to be demolished.
1163 Cornerstone laid for Notre Dame de Paris—construction begins.
1196 Bishop Maurice de Sully dies.
c.1200 Work begins on western façade.
1208 Bishop Eudes de Sully dies. Nave vaults nearing completion.
1225 Western façade completed.
1250 Western towers and north rose window completed.
c.1245–1260s Transepts remodelled in the Rayonnant style by Jean de Chelles then Pierre de Montreuil
1250–1345 Remaining elements completed
-Notre-Dame on Wikipedia
Anyway,yeap. Kinda amazed that the whole building has been around for nearly
700 years
? If you include the beginning the construction,it's really amazing. Living in Singapore,I cannot imagine any monument lasting more than 100 years. Probably because the WWII blasted away most of the things and we don't have TOO much history to talk about.
Unless you include Sang Nila Utama.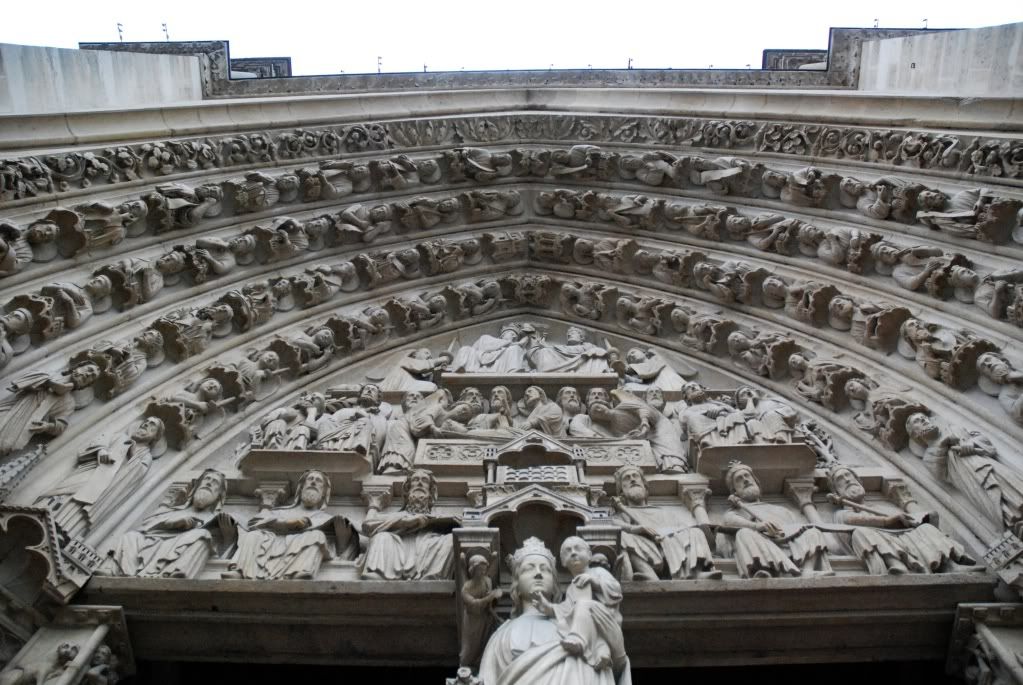 As you can see from the picture above this,there are 3 entrances which only the left and right can be entered by tourists. This is the left side's entrance. Again,go ahead and click to enlarge.
The following is taken from the middle section of the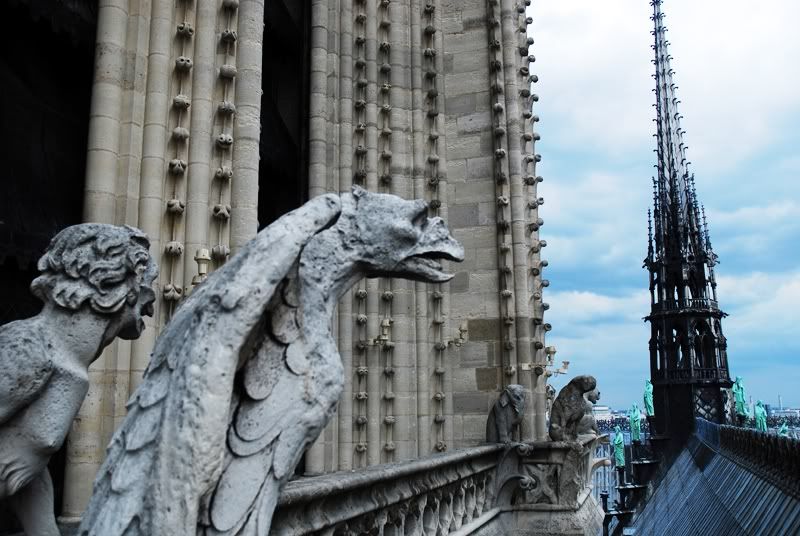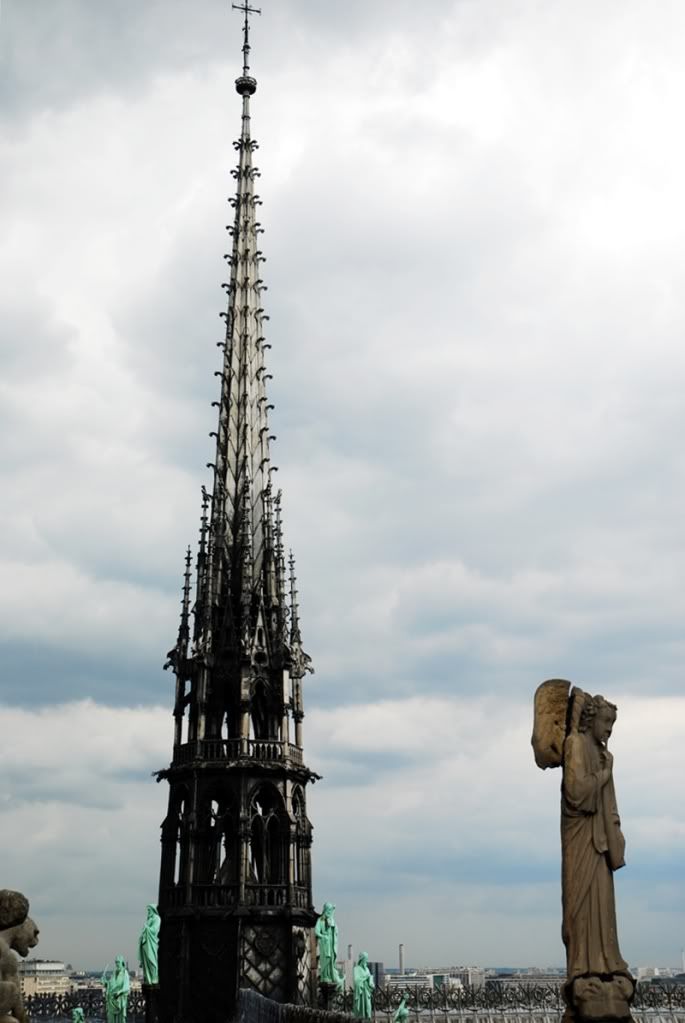 And here's the view from the top of the tower: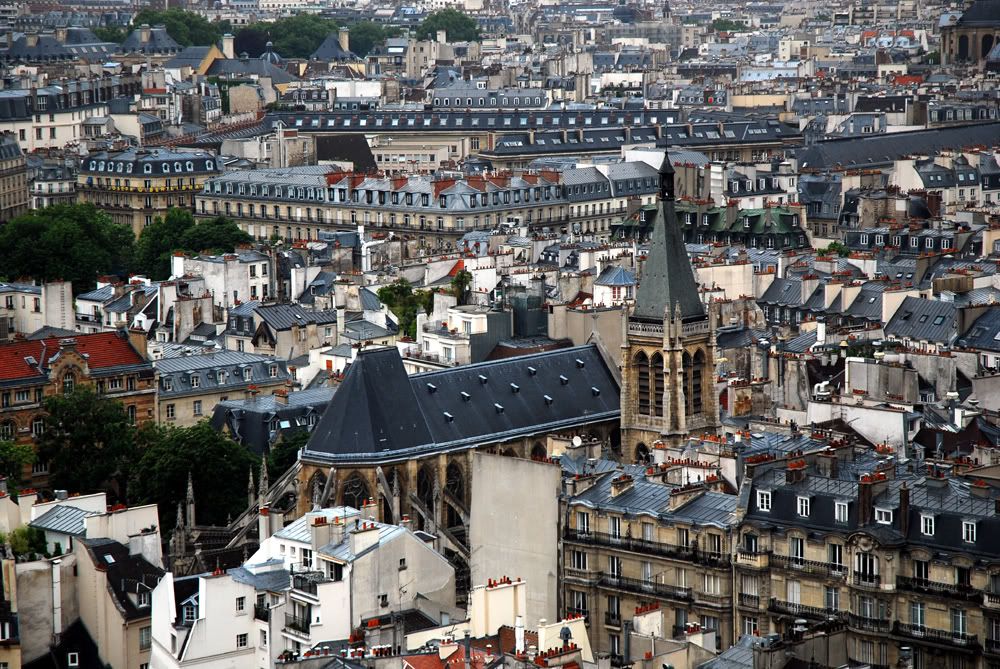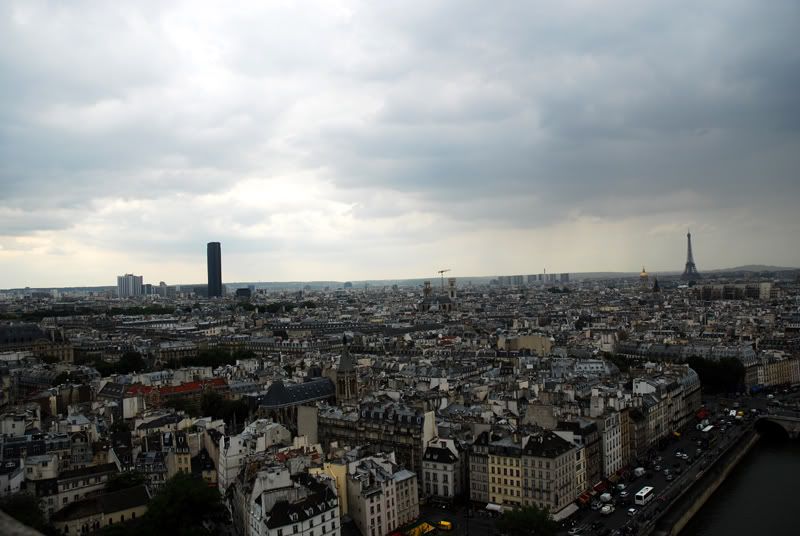 All the Paris houses. Isn't it wonderful to live right here in Paris?
Here's 2 links that you can see,feels exactly like standing outside Notre-Dame Cathedral:
Link
Link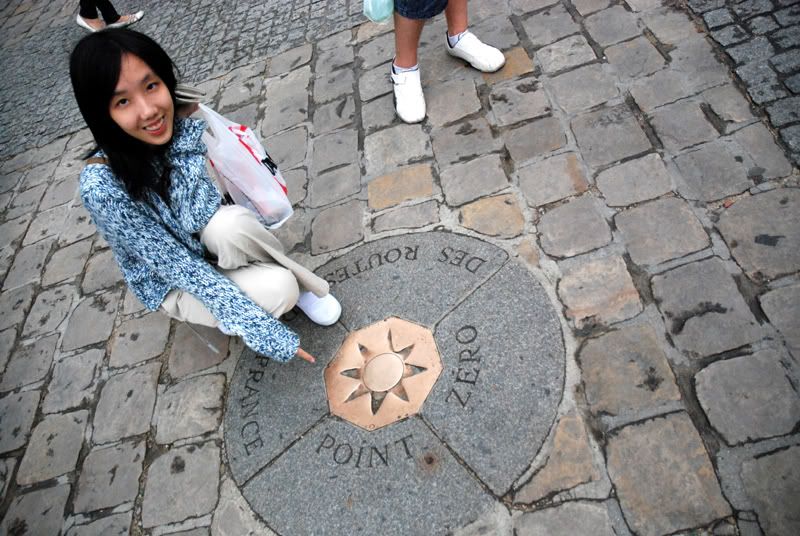 Point Zero!
Zero-point energy is the lowest possible energy that a quantum mechanical physical system may have and is the energy of the ground state. The quantum mechanical system that encompasses this energy is the zero-point field
.